Tuesday 3-9-2021
After this workout on the DM thread, Alter Boy said the only thing that got him up was his 'HC' the night before. This has certainly got me to many workouts in the past that I would have otherwise slept through. Make up your mind that you're going to do something, make yourself accountable in some shape/form/fashion, and 'accelerate'. The power of the 'HC' wins again – don't let the fartsack win.
Warmup:
15x (I/C) SSH
15x (I/C) TTT
15x (I/C) Squat
15x (I/C) LBAC Forward
15x (I/C) Downward Clap (Dirty Bird)
15x (I/C) LBAC Reverse
15x (OYO) Merican
15x (I/C) Windmill
15x (I/C) Imperial Walker
The theme today was supersets of complimentary muscle groups.  After grabbing a block, we worked our way around the "Dark Mile" in clockwise fashion. Exercises (all OYO) were administered as follows:
3x Sets each of:
15x Alpos & 15x Overhead press
15x Goblet squat & 15x Step-ups
15x Curls for the girls & 15x Merican


15x Single arm rows (lawnmower) & 15x Chest press
15x Big boi situps & 15x Mountain climbers
15x Kettle bell swings
Totals for each exercise (excluding warmup) were 45x (for those keeping track at home for the Lent Challenge).
After putting the blocks back, we did 25x (I/C) Toe Taps on the curb at the shovel flag until time expired.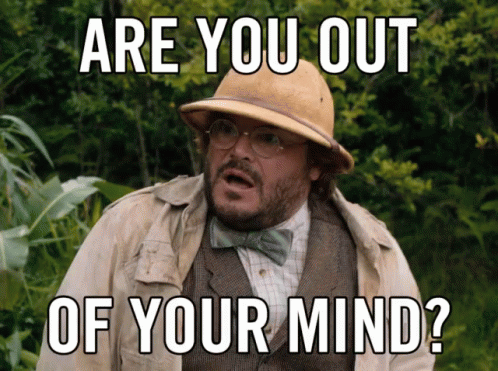 Mumblechatter included:
Hugo's dietary intake from the night before being reexperienced in gaseous form this morning
YHC's comorbidity factor to get the COVID vaccine

Does the vaccine make you impotent? DC wants to know.

Columbo's beard trim
Lizard Man fighting the 2021 Great Upstate Fire last weekend.
The moon
Iron Pax is in the late Summer, not Spring
Back blast Easter Egg for the first non-Jumanji PAX to read this far and sees this message – for the first visiting pax to sign up to Q a Jumanji Saturday w/o, YHC will buy your coffeeteria breakfast on your Q date.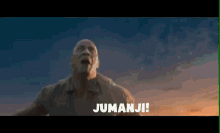 Announcements:
Tuesday 3-16-2021: Jumanji travels to Crypt – 0515 start time
Thursday 3-18-2021: Crypt visits Jumanji – 0515 start time likely
Friday 4-30-2021: Special Herdvergence – Jumanji will Q at Urban Legend and Stampede will run at Stride
Prayer Requests:
Slim Jim, a local pax from a few years ago that moved to NC, was diagnosed with stomach(?) cancer.
Hugo's brother and his family.
Official Strava Record (or it didn't happen)
Here's your TVGuide listings for Jumanji
QIC: @F3Handlebar

AO: @F3Jumanji

Post: 0530 tomorrow pic.twitter.com/DMZLbfXlty

— F3Jumanji (@F3Jumanji) March 8, 2021
8 pax got swole'd up @F3Jumanji. @F3LexTheHerd @F3LexSC #f3counts https://t.co/MAQwWILCbo pic.twitter.com/2b6PSKsfej

— F3Håñdłębär (@F3Handlebar) March 9, 2021