Tuesday 9-15-2020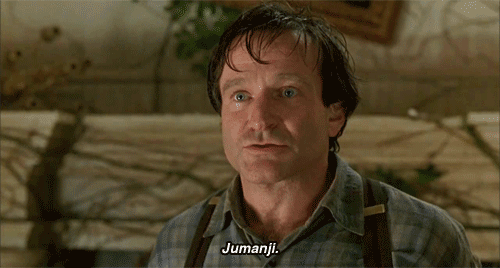 https://www.wunderground.com/history/daily/us/sc/west-columbia/KCAE/date/2020-9-15
0530 Start 0615 Finish
The temps are starting to get a little lower, the humidity is not 99%, it's dark for the whole workout again, a slight breeze was noticed – you can almost smell the pumpkin spice.  YHC needs the time change to get here soon for that extra hour of sleep.
A few PAX got their workout started a little early with some running/sprints.
Officially, we started with a mosey from the shovel flag clockwise around the parking lot to the top of the lot for the warmup. Mosey included some butt-kickers, high knees, and karaoke.
Warmup:
10x Tea party toe touch (I/C)-
10x LBAC forward (I/C)
10x OH Clap (I/C)
10x LBAC Reverse (I/C)
10x Michael Phelps (I/C)
10x Imperial Walkers (I/C)
10x Squats (I/C)
10x LBC (I/C)
10x 'Mericans (OYO)
Part A:
Using the dark mile we moved off the parking lot and onto the track, moving clockwise. Original plan was to do four corners. It turned into three sets of this:
10x Burpees
20x Big Boy Sit Ups
30x Mtn Climbers (U vs U so some were single count, some were double)
40x Side Straddle Hop
Total of 30x burpees, 60 BBSU, 90 Mtn climbers, 120 SSH
Part B:
Starting from the batting cages on the dark mile we did an Indigenous Peoples Run to the blacktop, made a left, and made it down to the corner of the school where the large hill is.
Part C:
Set 1:
Bear crawl up the corner hill
10x Gas pumpers at the top
Crab crawl down
9x Gas pumpers at the bottom
Rinse and repeat, decreasing by 1x each time up or down, until the last one was finished
Set 2:
Jungle Boi Squats
Set 3:
Carolina Dry Docks
Total of 55x gas pumpers, jungle boi squats, & Carolina dry dock, plus 15 trips up the hill, and 15 down.
Mosey/Slowsey back to the shovel flag. Back blast Easter Egg for the first non-Jumanji PAX to read this far and sees this message – for the first visiting pax to sign up to Q a Jumanji Saturday w/o, YHC will buy your coffeeteria breakfast on your Q date.
Mary:
10x Ray Charles (I/C)
10x Flutter Kicks (I/C)
5x Iron Cross (OYO) from T-Spot
10x Gas Pumpers (I/C) from Papa-G
10x Windshield Wipers (OYO) from Tuff Guy
10x Hello Dolly (I/C) from Alter Boy
Prayer Requests:
Papa-G vacation travel
Lockbox injury and recovery
Alter Boy work travel
Columbo family travel
Shake-'N-Bake bone marrow donation and for recipient
Lizard Man fighting fires
Unspoken
Announcements:
9-17-2020 – IronPax Week 3 starting at 0515
7 PAX. 3 of 4 corners were done, indigenous peoples run, hills were repeated, we counted like Seasme Street, and the wind blew. @F3Jumanji @F3LexSC @F3LexTheHerd #f3counts pic.twitter.com/sIwoZEdGyn

— F3Handlebar (@F3Handlebar) September 15, 2020