Conditions
Weather – 43 and cloudy with only a slight threat of rain which never materialized. A few twinkling red and green lights on the new track hearkening back to Christmases from long ago.
The Q – Definitely not a professional. Beard trimmed and clean clothes, but a bit anxious after realizing he hasn't Q'ed since September (thanks #AugustChallenge!). 
The PAX – primed, ready, and hopeful….it's 2021 now, things are looking up!
Circle Up, Disclaimer, Warm Up
IW x 10 IC
LACs x 10 (forward and reverse) IC
Calf Raises x 2 IC (sike!)
Annies x 10 IC (each side)
Low Slow Squats x 10 IC
SSH x 10 IC
Mosey around the entrance road, grab a block, and regroup on the new asphalt near the newly resurfaced Depot track.
The Thang (Part 1 – Focus on Form)
While we are used to big numbers at Depot, and celebrating those big numbers (see the great Kegger of 2020)…
#TooSoon
….we still do value quality over quantity. Ok, so really we value quality and quantity, and having cake and eating it too (WTF does that even mean anyway….what good is having a cake if you don't eat it?).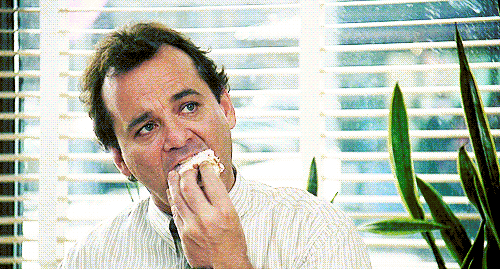 In terms of quality, I'm of course talking about form. Noticeably absent this morning were Depot's Form Marshal Pothole and recently deputized Assistant to the Form Marshal (or Assistant Form Marshal if you ask him) Joanna.
YHC did his best to instruct, but the key to Part 1 of the thing was to "focus on form" as we had a lot of reps to do. Do as many reps as you can with good form, if you get smoked, take a break for a few seconds and resume.
Also, YHC strategically placed cones around our fancy new track at intervals roughly 1/4 lap apart. Each cone had either a flashing red light or a flashing green light. The astute PAX may have noticed the green ones flashed quicker than the red ones. When running a lap when you encountered a red light, slow mosey, a green light – sprint. 
Here's how it went down:
Round 1
40 Merkins on your block, mosey/sprint 1 lap
40 Big Boys, mosey/sprint 1 lap
40 Overhead Presses, mosey/sprint 1 lap
40 Rows, mosey/sprint 1 lap
Pick Up the Six
10 count
Round 2
30 Chest Presses, mosey/sprint 1 lap
30 Narwhals, mosey/sprint 1 lap
30 Block Squats, mosey/sprint 1 lap
Pick Up the Six
TClaps to Stagecoach on the Narwhals for demonstrating perfect form!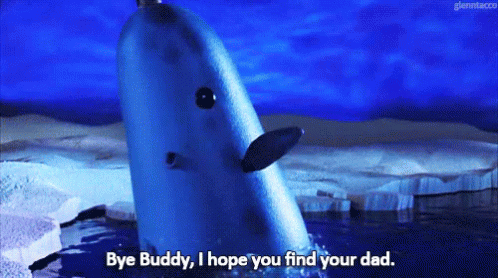 The Thang (Part 2 – A Tribute to Lumbergh)
Our last part of the Q got a little condensed for time, but YHC wanted to pay tribute to current Co-AOQ Lumbergh. We all know and love Lumbee of course.

Now, a more creative Q than YHC would have probably come up with a more fitting tribute (a song on the banjo or a sonnet perhaps) for Bobert the V, but YHC decided to outright pirate part of Lumbergh's last Q (12 days of Christmas Q). It went down like this:
Same rule as before, each red light is mosey, each green is sprint. Starting cone is station 1 (S1), next are stations 2 (S2), 3 (S3), and 4 (S4).
Starting at S1:

SSH x 20, mosey to S2; 20 LBCs; mosey back to S1
SSH x 20, mosey to S2; 20 LBCs; sprint to S3; 40 Flutter Kicks; mosey back to S1
SSH x 20, mosey to S2; 20 LBCs; sprint to S3; 40 Flutter Kicks; mosey to S4; 40 American Hammers, mosey back to S1
We ran out of time before we could finish everything YHC had planned, but by the end of the Q most PAX were sitting at 2 + miles run with Soccer Mom and Buddy Love closer to 2.6 miles. Well done!
The PAX then congregated at the shovel flag – count-a-rama, name-a-rama, announcements, and BOM (more below on this).
Moleskin/Devo
It was great resuming the role of Q at Depot! We had a great group of fellas out today and the #mumblechatter (when we weren't heaving from sprints that is) was at typical #MenOfDepot level. I'm excited about, and for, this group of guys and what 2021 holds for them. 
We've got a bevvy of challenges and other exciting things going on right now (see announcements below), but Bellhop has issued a great one for January relating to number of posts and selecting a book to read during the month. At least some of the PAX are reading As a Man Thinketh by James Allen. While the Olde English style of writing is a lot to take in, the book is chocked full of great quotes about how our thoughts dictate our realities and ultimately our success (or lack thereof) in achieving our goals.
Here are a few quotes from the book that I really like that were shared as a bit of a devo at the end of the workout (All of these James Allen, copyright, trademark, etc. etc. etc.).
"Man is a being of Power, of Intelligence, of Love and is lord of his own thoughts (although sometimes we don't realize the last one) – with this a man holds the key to every situation and contains within himself the transforming and regenerative agency to make himself what he wills."
"Let a man radically alter his thoughts and he will be astonished at the rapid transformation it will affect in the conditions of his life"
"A particular train of thought persisted in, good or bad, cannot fail to produce results on both character and circumstances. Thus, a man cannot directly choose his circumstances, but he can choose his thoughts, and so indirectly can surely shape his circumstances."
"Man is the cause (although almost always unconsciously) of his circumstances – while aiming at a good end, he is continually frustrating its accomplishment by encouraging thoughts and desires which cannot possibly harmonize with that end".
I think the second quote should resonate with anyone who has stuck with F3 for a while and seen the benefits in their lives from it. My hope for each of us in 2021 is that we take the time to reflect on what it is we want and hope to accomplish in this new year. Also that we ask ourselves regularly if our thoughts and the information we consume are aligned with our goals.
Happy New Year all!!!
Announcements
Man, so much is going on right now, it's hard to keep track!  Luckily we've got you covered below with pre-blasts and updates galore!
Upcoming Depot Q's
A new year is upon us and it's time to get that Q sheet filled out!  We have Bellhop on Thursday followed by Lumbergh on Saturday and then the field is wide open. Time to get on there and pick some dates men to step up and lead. Grab your birthday and F3versary for sure and as many others as you like. See the link below:
http://lakemurray.f3webapp.com/
F3LM150
The F3LM150 2021 challenge is live and ongoing. Be sure to check out the pre-blast below and sign up to participate! Some are using coach.me with the handle "F3LM150_2021" to track their posts. You should HC for this! #AllTheCoolKidsAreDoingIt
2021 F3LM150 Challenge
F3LM Kickstarter Challenge
Interested in tracking your miles with the collective to see how you stack up (running, rucking, swimming, stepping)? Join the F3 Lake Murray Kickstarter Challenge. A google sheet has been set up to help you track and reach your goals. It can be found here:
F3 Lake Murray Kickstarter Challenge
F3LM 20-21 Bonus Challenge
Also a number of PAX are participating in an outside of boot camp daily challenge called the "2021 Challenge". For January, that's 20 merkins (good form, on a block if need be) and 21 sit ups (again good form, WWII situp style). This challenge is being tracked on coach.me and the handle to join up is "F3LM2021_Bonus". We'll be adding new/different exercises each month.
The Return of the Cottonmouth
The Cottonmouth returns on March 13th this time being held at Dreher Island with options to camp out for some great 2nd F before and after the beatdown. Last year's Cottonmouth was a fantastic CSAUP and this year's will not disappoint! You don't want to miss this! HC to Neck Brace and see the pre-blast below!
Cottonmouth 2021 Pre-Blast – Event Details (3/13/21)
Prayer Requests
Praise from BL for prayers for his family and MIL the last several weeks.
Prayers for a healthy, joyful, and productive 2021 for our families and F3 brothers as we start the new year.
Prayers for those brothers on the IR currently.
Unspoken
TD:DR It's 2021 – Red light, yellow light, green-a-light GO!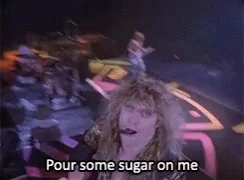 #SYITG