CONDITIONS/FORESKIN
Lower 30's and dark. The thin sliver of a waning moon illuminating the fields of Depot as space stations and satellites flew overhead and a social media addicted robot tweeted duck lip photos and snarky comments from 300 million miles away.
YHC found himself in similar conditions 4 years ago (well minus the twitter part) when YHC's biceps, high ass meat, and other rarely used muscles were dragged kicking and screaming out of retirement (and the #fartsack) and into the #gloom for the first time (see Moleskin below for more on that). 
As for today, there was a nervous excitement on the face of the PAX. What could YHC have planned for them…would there be "fun", games perhaps, maybe even a few dice, the same exercises as always ever so slightly altered with reference to resurrected 80's nostalgia to win Depot's most creative Q?
#Banquet #TeamJohnny #IYKYK
As you'll see, none of that went down (well except for tried and true exercises), but before we move on to more details on this #F3Versary, let's step back and celebrate a much more important event, TNT's birthday!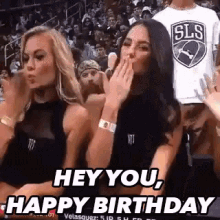 TNT celebrated his birthday by double-downing with a pre and post boot camp ruck. #Money'sWorth
On to the warm up!
DISCLAIMER/WARM UP/MORE FORESKIN?!?!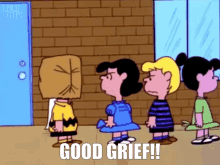 Taking a page from Moose's handbook (Moosin' Around: Life Lessons from the World's Largest Ruminant), YHC had meticulously planned every detail of his Q, leaving nothing to chance. But then on the drive in, about a minute from the parking lot and reflecting on the confusion YHC had during YHC's first F3 post, YHC (am I doing this right?) called an audible and decided to give the seasoned #MenOfDepot some confusion of their own by giving the warm up exercises new names. 
What would follow shan't be restated here, as it's only for those who paid full admission price. If you were there you heard YHC offend roughly one-half of the major US political parties and their devotees, while simultaneously revealing his closeted love for a certain southern Californian senior citizen. 
No not that one, although Ahnold might be gentler #CougarTown
Also among the offended were The entire population of The second most populated Midwestern state (who would be The first most populated Midwestern state if Hilton Head was included in their numbers) with one of The most reviled/beloved state universities, our very own social media addicted robot, and the leader of the free world.
Smells like freedom to me, and a typical FG Q.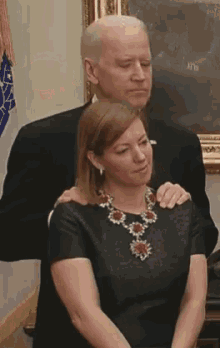 The warm up was as follows (names changed to protect the innocent):
Calf Raises x 10 IC
TTT x 10 IC
Little Baby Arm Circles X 10 one way and X 9 the other, IC
Windmills X 10 IC
Motivators -starting at 5, IC

These were in honor of our distant #ManOfDepot Penthouse (you m'boy blue!) and #ManOnFire Bellhop who introduced these to Depot a few years back   
Grab a block and gather around the bollards (see Lunchable with any questions) for further instruction!
THE THANG
Taking a page from Hostel's instructional handbook (Face Your Partner: Stop Interrupting Me and Will You Listen for Two Seconds Dammit!),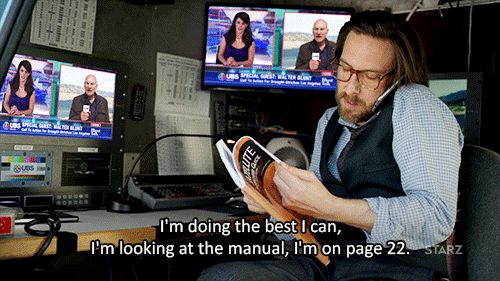 YHC had the PAX partner up and select if their team would be "runners" or "ruckers".  Stick with your partner throughout the Q, push each other and hold each other accountable. 
Near the bollards and Light pole #1  the exercises were as follows:
Overheads x 20
Curls x 20
Rows x 20
Big Boys x 20
If you were a runner, then you and your partner ran to the next light pole to the north, 10 Burpees, run back and repeat the exercises above. Continue this to each successive light pole running farther and farther each time, doing Burpees at that farthest light pole, and the exercises above when you returned to Light pole #1.
For the ruckers, it was a simlar set up, except your Light pole was across the field and you'd carry your block over, do 10 Burpees, return to Light Pole #1. Rinse and repeat.
This would continue for the balance of our Q, with first place team Soccer Mom/Laettner racking up 1.6 miles of distance.
Time up, put away blocks, COT/BOM
MOLESKIN
What to say about 4 years in the gloom? Aside from the PG-13 exercise rename, I wanted today's Q to replicate at least partially my first experience with F3 on the cold morning of March 11th, 2017 4 years ago. Some similarities:
The weather: It was done in the dark on the #FieldsOfDepot. Nowadays, we have access to lights to illuminate the fields (so we can properly diagnose handball injuries and avoid stepping in the blood…..so so much blood), but 4 years ago it wasn't an option so we left them off today as well. I didn't have too much to do with today's weather (I'm not a professional after all), but it was welcomed.
The running: I honestly can't remember most of the exercises Neck Brace (then Q, now NanTan of this ragtag bunch of men) had us do on my first post, but I do remember running around the fields in the dark doing laps, lots of them. This was where I first met Pothole, who stuck with me in the back of the pack chatting with me while I was trying to avoid puking. This was the impetus for partnering up today.
The burpees: The one exercise I do remember NB calling was burpees…..80 of them. I don't think I'd done a burpee since maybe high school, so 80 of them were a tall order (see avoiding puking above). Luckily, Pothole was sticking with me and when I got to the last 20 and was more than over this F3 thing (what the hell was I thinking?). Pothole said "I'll do 10 and you do 10" and that was enough to push me through to finish. Today we had plans for 80 burpees again, but I don't think any of our teams quite hit that number before we finished.
Not just a workout group:  My head was buzzing at the end of the workout and I soon found myself surrounded by a bunch of guys I'd only just met in a circle. It was intimidating. As I revealed tidbits about my identity, lots of names (some of them only slightly more appropriate than today's warm up exercise names) were shouted out in laughter before the collective settled on the name Fool's Gold. I wasn't sure how I felt about that at the time, but in hindsight, after revealing my proud WV heritage at the COT, it could have been much worse #AmIRite JDee?
Today I was again surround by a bunch of guys in a circle. Strangers no more, these men are some of the best friends I've ever had in my life. They are my F3 brothers and I'm grateful for each of them, and likely for you as well if you are reading this. In the past 4 years, we've laughed, cried, shared wounds and buried hatchets, laughed some more, and even run a few miles or did a few burpees together. I've never been a part of anything quite like F3, partly because I don't think there's anything else quite like it. 
Thank you for 4 wonderful years!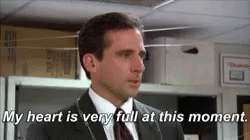 Let's do a few T-Claps shall we?
T-Claps to Pothole for showing today, but mostly for showing me 4 years ago (and many times since) that this F3 thing is more than a workout group. I just hope I still feel the love after March/April's 12 days of Pothole (see announcements below).
T-Claps to Mayhem – who wasn't out today, but I hope will rejoin us soon. He was the Q on my 2nd post that EHed me into run group the first time. He and I shared many a therapeutic (mostly for me) running session over the years and he's a big part of why I'm here today. Miss you man.
T-Claps to my Dam2Dam brothers Stagecoach and Devito for braving the cold temps to celebrate with me today! Since they've become runners (is bootlegging the same as running?), they've been a little scarce at BC, so hopefully today is the start of a trend.
T-Claps to Soccer Mom and Laettner for leading the pack for the runners today. They took off out of the gate and never looked back. It was dark, so I can't be sure there wasn't some piggybacking going on, but these guys were smokin' fast today.
T-Claps to STH for keeping up with me today (ha!) and dragging me along when I was lagging behind. Looking forward to your 3 year celebration next week!
Final T-Claps to Buddy Love. Even though you were at least thrice offended this AM, you weren't my partner today, and you went to that school that is fun to hate on, you are a pretty ok guy….sometimes. 🙂   
ANNOUNCEMENTS
Cottonmouth this coming weekend!!! Morning event at Dreher Island with optional camping, you don't want to miss this! See Neck Brace and the links below for all the info!
Tomorrow and 4/8's regional Q's are bracketed by a major Depot #HIM's 3 year anniversary, Depot stalwarts Lumbergh and Joanna, and the start of the #12DaysOfPothole. Just like the 12 days of Christmas, but with pain as a sign of weakness leaving your body.
Few slots on the Q sheet still open, get them while they are hot!

3/11 – Regional Q
3/13 – COTTONMOUTH
3/16 – STH – 3 year Anniversary!!!
3/18 – This guy…..
3/20 – This guy….
From 3/23 to 2022? (and beyond) This guy….
OPEN SLOTS!

Saturday 3/27
Saturday 4/3

5/1 The midlands combine event (see Darla and the link below for details) is on. We need to get some F3 Lake Murray teams together to support this great event!  
PRAYER REQUESTS
Milkman let us know a Depot OG, Slim Jim recently received a severe cancer diagnosis after a check up. He has a tough, tough road ahead of him. Keep him and his family in your thoughts and reach out to him.
For our F3 brothers near and far returning to the gloom from hibernation. Numbers are ticking up, let's keep it going and give this thing away.
Unspoken
DEVO
Today's devo was coincidentally related to the sad news we got about Slim Jim. We reviewed a summary of "5th Scroll" entitled "I will live each day as if it is my last" from Og Mandino's classic book "The Greatest Salesman in the World".  The scrolls have been reproduced and are available here as a pdf:
Or here, if you prefer to listen via YouTube:
Here's the summary from this AM:
"I will live this day as if it is my last.
I will waste not a moment mourning yesterday's misfortunes or defeats, for why should I throw good after bad?
Can I relive the errors of yesterday and right them?
Can I take back evil that was spoken, the blows that were struck, the pain that
was caused?
No!
Yesterday is buried forever and I will think of it no more.
I will live this day as if it is my last.
Forgetting yesterday neither will I think of tomorrow for why should I throw now after maybe?
Should I concern myself over events, which I may never witness?
Should I torment myself with problems that may never come to pass?
No!
Tomorrow lies buried with yesterday, and I will think of it no more.
I will live this day as if it is my last.
This day is all I have and these hours are now my eternity. I greet this sunrise with
cries of joy as a prisoner who is reprieved from death. I lift my arms with thanks
for this priceless gift of a new day.
I will avoid with fury the killers of time. Procrastination I will destroy with action;
Doubt I will bury under faith;
Fear I will dismember with confidence.
Today I shall love my children, embrace my bride, and lift up a friend in need.
This day I will make the best
day of my life. This day I will drink every minute to its full. I will savor its taste and
give thanks. I will make every hour and every minute count.
This is another opportunity for me to become the man I know I can be.
This is my day to excel.
I will live this day as if it is my last. And if it is not, I shall fall to my knees and give
thanks."
TL:DR
Here's to 4 life-changing years! Thank you F3 and the men of @F3LakeMurray and especially the #MenOfDepot
Let the past be the past. Live in the present for tomorrow is not guaranteed.