CONDITIONS
Nice and warm at ~50 degrees….the calm before the storm (get your bread and milk now). YHC and his new best friend "Log" arrived to find Shakespeare and Lunchlady already stretching and ready for action. It was clear that after a few nights of the "wolf moon" these Silver Foxes of Foxhole were rabid for a good beatdown.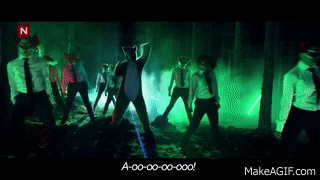 WARM UP
A quick disclaimer and we (and Log) got right into the action. After each exercise a different PAX would Cusack/STH the log while the others moseyed a half lap around the parking lot.
IW's x 10 IC (FG totes log)
Hillbillies x 10 IC (Shakespeare totes log)
OACs x 10 IC (Queenie totes log)
LBACs Forward x 10 IC (Pol Worker totes log)
LBACs Reverse x 10 IC (Lunchlady totes log)
SSHs x 10 IC (Joanna runs with log, plank on six)
THE THANG
On the way to The Thang, we dug deep into the F3 exicon and pulled out a fan favorite….the Dirty Hookup.
After some lamenting about college days gone by and YHC's google search history, we did 10 reps IC of Dirty Hookups.
Face a wall in the plank position, right hand on the wall, left hand on the wall, right hand down, left hand down back to the plank position. Rinse and repeat. Harder than it sounds.
From there we moseyed to the bottom of the hill and the famous (infamous) Foxhole stairs (I swear they added another flight or two since YHC was last here). 
We partnered up as below with one partner exercising while the other ran up and down the stairs, then flap jack until the rep total was reached.
Queenie/Shakespeare
Lunchlady/Pol Worker
Joanna/YHC
…..and the exercises were as follows:
25 Burpees/Stair Run
60 Merkins/Stair Run
100 Big Boys/Stair Run
We took a brief interlude to do a mosey around the track and grab some blocks for some more stairway work. 
From there we did:
100 Curls/Stair Run
100 Overheads/Stair Run
200 Rows/Stair Run
Nearing time we put the blocks away and did a little round robin for Mary:
10 Freddie Mercurys IC (FG)
5 Absolutions (high plank, low plank, plank jack, rinse and repeat) (Pol Worker)
20 Russian Twists (Shakespeare)
Time up, COT, BOM, Devo
MOLESKIN
Some say that variety is the spice of life. Those sorts of people obviously never spent their summers during college working in the spice mines.  
That said, it IS good to get out and hang with your brothers from another mother (and AOs). This was my first non-Depot Q in a while and I hope to do more of that in 2022. I was grateful to share a few laughs and lots of sweat with the #HIM of Foxhole this AM. I'm reminded on days like this of how lucky we are to be connected to a great group of guys through F3. Drop in at a different AO every now and again and share the love.
TClaps to Queenie for the awesome Devo to wrap things up at the COT.
TClaps to Joanna for carrying our team today.
TClaps to Shakespeare for his moves in the post this upcoming Saturday.
TClaps to Lunchlady for letting me borrow some of his trophies so I can flex.
TClaps to Pol Worker for inviting me (and probably you dear reader) to help out on the Goggins Challenge coming up in March (Stay tuned).
TClaps to Log for keeping me warm when the novelty of your existence at workouts wears off. 
ANNOUNCEMENTS
Basketball Saturday 0600 shoot around, official game time 0630 at Irmo UMC, see Neck Brace (or me) for details. 
On 1/29/22 Rudder and the boys from Blythewood are running a CSAUP known as the Iron Horse. F3LM is invited and some PAX are talking about taking a clown car up. Check it out here: https://www.f3midlands.com/other/f3-sawmill-announces-the-iron-horse-csaup-preblast
Dam to Dam coming, late February. Time to put some hay in the barn men.
Cottonmouth planning is underway. I heard from Joanna this AM that the date is 3/12/22. Mark your calendars and keep your eyes peeled for more details!
PRAYER REQUESTS
Queenie's father in law as he recovers from a back injury (and for Queenie himself returning to the gloom from IR)
Others of us dealing w/various injuries
Teachers/students/parents impacted by the current covid spike
Unspoken
TL:DR
Sharing the love>A dirty hookup>Absolutions
#SYITG