7 #MenOfDepot slayed the #fartsack for an improv Q at the hands of YHC. Usually YHC likes to meticulously lay out his Q's with flashing lights, polyhedral dice, and/or politically offensive paraphernalia. Today; however, we decided to "wing it". Quick BB for my many fan (singular intentional, thanks Mom for always hitting like button).
Disclaimer/Warm Up
SSH x 10 IC
TTT x 10 IC
Calf Raises x 10 IC
Imperial Walker x 10 IC
The Thang
Covid shuffle around the loop, grab blocks, circle up. YHC wows the group with his knowledge of Scarlett Johansson trivia, we pop on some 90's rock tunes, then the work begins.
Part 1 of the Thang was a simple ring of fire starting at 5 reps and down to one with a "cool down run" to the bottom of the hill and back in between.
ROF – Overheads (rest in up), Hand Release Merkins (rest in plank), Curls (rest block away from your body).
Part 2 was a mini Temple run popularized by F3 Hartsville's Temple. Trying to complete the following in 10 minutes or less:
run to the bottom of the hill 10 merkins, squats, LBCs
run to the top of the hill 9 merkins, squats, LBCs
rinse and repeat till you get to zero.
TClaps to Soccer Mom and Pol Worker for leading the charge and for all PAX for finishing in less than 8:30
Simple but effective.
For Part three, we grabbed a semi-inflated 15 year old basketball and headed to the basketball courts. We played a game made up on the spot called "skill shot". All PAX lined up on the baseline while one PAX dribbled down and shot a layup. The rest of us did SSHs. He brought the ball back down the court joined in on the SSHs while the next PAX went. Rinse and repeat until all PAX have taken at least one shot.
Our group went 4/7 in shooting so we did 3 penalty sprints down and back.
Part 4 was a rousing game of 3 on 4 that almost got pushed to next Saturday while we struggled to get 3 PAX to make a free throw to be on a team.
Teams were set up like this:
Team Reggie Miller – Soccer Mom, Forever 21, YHC
Team Charles Barkley- Lumbergh, Buddy Love, Moonshine, and Pol Worker
Play to 11 by ones and twos, win by two.
The competitors and the competition was well…..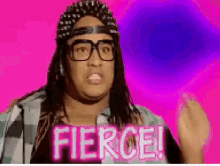 Team Barkley's strategy of having one more person and trying to out muscle and out tickle team Reggie worked well early on giving them a 7 to 2 lead. Team Reggie had a few secret weapons; however, including Forever 21's mad rebounding skills and sharpshooting Soccer Mom. FG used his patented head fake, even when he didn't have the ball…it succeeded in making the other team uncomfortable.
Team Reggie came thundering back and tied the game up before sealing the deal with a long range 2 by Soccer Mom at the end of regulation. #MillerTime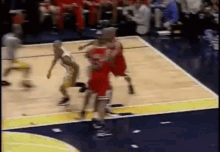 Good times fellas!
COT/BOM End Q
Moleskin
Again brief here as duty calls. October has been a tough month, lots of responsibilities at work have kept me away more than usual. I was a little on the fence about posting this weekend yesterday, but the open Q spot dropped in my lap and that encouraged me to get back into it. I'm glad I did. Great laughs today (as always) with the guys and the competition, while not pretty, was a lot of fun. If you've been out of the gloom for a while. Come on back, give it a try and remember what you are missing.
Announcements
We celebrated Lumbergh's recent promotion and birthday (belatedly) as YHC hasn't been around for the official festivities. Now that he's moved up the corporate ladder, probably time to get him plugged into my new Shark Tank idea.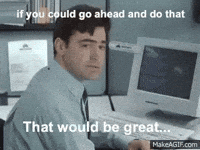 I'm going to sell lobster sandwiches for $19 each from an igloo cooler in the back of my car.  I think it's a winner.
Prayer Requests
Pol Worker's friend from PA dealing with a pancreatic cancer diagnosis.
FG Out