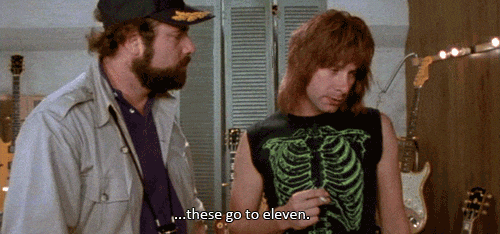 7 pax posted in the Gloom at Graveyard to take their daily red pill. Weather was ideal, math is hard and work was done. The following is a recap of this morning's events (to the best of my knowledge).
Behold, how good and how pleasant it is for brothers to join together in unity. – Psalms 133:1
Conditions: 62 deg and dry
OMW, Time called, No FNGs
Disclaimer – (I am not a professional. I am barely an amateur – Dear Diary) school is not liable, modify if needed, etc.
Pledge of Allegiance
Prayer
Grab Blocks and mosey across the parking lot to the hill by the courts
COP (all exercises IC x 15)
SSH
Merkins (OMC)
Iron Crosses
TTT
LBACs (f/r)
Windmills
IWs
One lap around the lot
Plank for 6
Block circuit
Block squats (IC x10)
Iron Crosses (20 OYO)
Curls 4 Girls (IC x15)

Lap around the lot
plank for 6 (r arm up/l arm up)

Thrusters (x15)
Iron Crosses (20 OYO)
Tricep extensions (IC x10)

Lap around the lot
Plank for 6 (bird dog plank)
Elevens (crowd pleaser)
Top of hill – Bobby Hurleys
Bottom of hill – Merkins
Grab blocks and mosey back to virtual shovel flag
Mary
LBCs (Spackle)
Mountain Climbers (Breaker Breaker)
BBSUs (DanceMachine)
Plank Jacks (YHC)
American Hammers (Digger)
Announcements
Prayers
Itchy's daughter tested positive for COVID
Families recovering from COVID
Our Nation, police, leaders
Bulldog's neighbor diagnosed with breast cancer
Closing prayer (led by DanceMachine)
Devo
Discussed the pax of F3 Charleston being on the news (WCBD) last night. They were finishing up a run and were paying their respects to the shooting victims at Mother Emanuel AME church on the 5-yr anniversary of this tragic event. The reporter was filming them as the laid flowers at the door of the church and offered prayers. Many of them were wearing F3 shirts and were easily recognized as F3 pax even though they were referred to as "runners" by the reporter.
Nothing had to be said by these pax. No interviews were given. Their act of compassion and solemn remembrance told the story.
As leaders in our community, we are called to lead by example. There is no need to talk about being kind or compassionate to others – we send the strongest message when we let our actions do the talking.