QIC – The #MenOfDepot
The PAX – The #MenOfDepot
Contest Duration – October 1, 2020 to October 31st, 2020
Cost of the Challenge – $15 per PAX (see below)
The August Challenge has ended and the Iron PAX has gone the way of the murdered bunny.  It's time for Depot to do Depot things and get back in the game!
For the month of October, the #MenOfDepot will be undertaking a challenge that will test our persistence, grit, and consistency. The All Aboard Challenge!
Tuesday/Thursday Boot Camps are our bread and butter at F3 and a key part of a well-balanced #DRP diet. This challenge focuses on continued #acceleration at our weekday boot camps, not only individually, but as a collective.
The challenge is simple, but not easy.
There are 9 possible Tuesday/Thursday boot camps at Depot in October.
To complete this challenge, as a group we must accumulate a minimum of 150 posts at Tuesday/Thursday Depot boot camps during the month of October.  That's an average of 17 PAX/boot camp throughout October.  This is a high bar to hit and it will require a lot of dedication from all of us. We'll have periodic leaderboard updates and maybe even a few surprises along the way. #AllAboard
How to succeed at this challenge:
Step 1:  Get yo' self to Boot Camp each Tuesday/Thursday.
Step 2: EH, cajole, persuade, and encourage all of our other #MenOfDepot to follow your example and post.
Step 3: Repeat Steps 1 and 2, #RackEmUp
How much does it cost to participate and what do I get?
Participation is free, but if we succeed you are eligible to win a one of a kind Depot T-shirt! Pothole is drafting up the design as we speak and it's gonna be killer!  Note that these will not be "official" F3 mudgear shirts, but will be purchased from a local vendor (thus the lesser cost).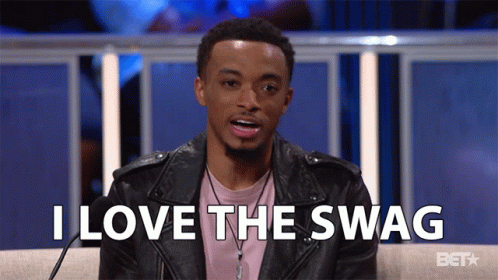 If you want in on the shirt, send Pothole the $15 (along with what size shirt you want). He can accept Venmo or PayPal at @glenbramlitt
Get your funds in by Saturday 10/3/20.
But what if we don't complete the challenge and I paid for a shirt?
Already questioning our assured victory before the challenge starts???
NO SENSEI!!!!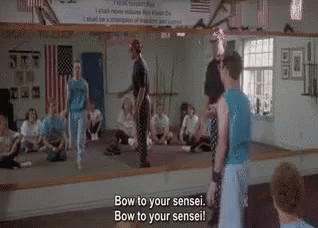 In the improbable (but entirely possible) event that we fail this mighty task, such monies as collected for the challenge will go into the Depot piggy bank to be used for further challenges.
Ok, I'm in, what do I need to do?
Simple. If you want the shirt, send Pothole the $15 and the size you want, post, and encourage others to post. It's going down starting Thursday October 1st!
Let's do this!  #AllAboard