CONDITIONS
70's and humid. Both the air and the tension in said air were so thick you could cut them with a chainsaw. You see, rumors were swirling at Depot this morning. Last night's Depot chat (also known as "The Real Housewives' of Depot" in some circles) was on fire. Like a flaming dumpster in a flooded river going over a waterfall in to a pit filled with dogs with bees in their mouths, it was the most active night in recent memory for sure. IYKYK, but if you don't K, then let's assume that the scuttlebutt was related to YHC's long-awaited return to the gloom. Let's also assume that YHC's return was the reason that 18 of F3 Lake Murray's finest gave the fartsack a giant middle finger and said "there will be a day I hit that snooze button, but that day will not be today!". One could also assume it was the music…..or maybe not.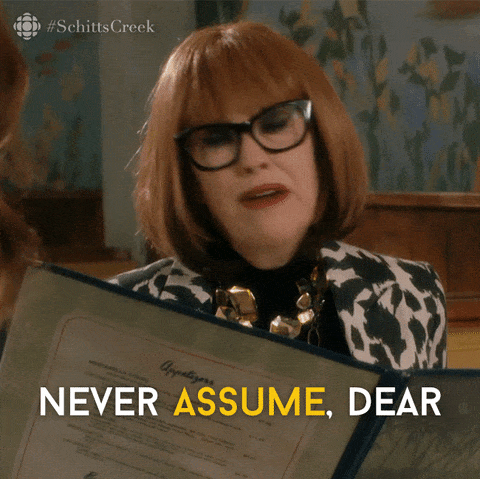 WARM UP
`1 minute warning, circle up, disclaimer, and warm up of the old-timey hits we all love + a "new" take on an old exercise.
SSHs x 10 IC
TTT x 10 IC
Overhead Arm Claps x 10 IC
Hillbillies x 10 IC
Superman Merkins x 10 IC
Run a lap, grab a block, head to the track
THE THANG
The PAX circled for instruction. YHC promised simple, easy to understand instructions, and then delivered on that promise. Today's premise was simple, turn it up to 11 (an old Spinal Tap reference for those too young to remember….could be the same crowd that doesn't get the F3 Kotters (or "Cotters" to the sacrilegious) reference for a PAX who has returned to the gloom after being away for extended period of time, like yours truly.)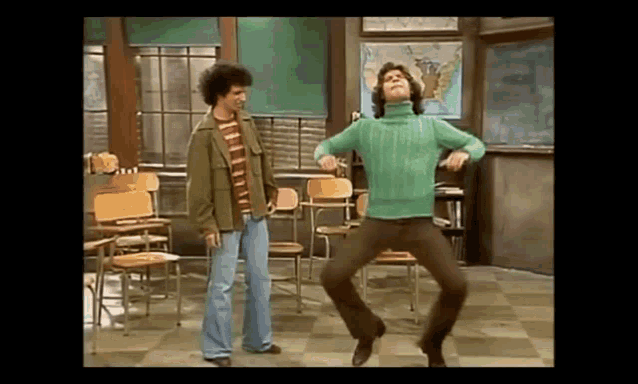 Here's how it went down. Each round has 2 exercises. Start at 1 rep each, quickly switching between exercises, then build to 11 reps each (66 reps total). Once you are done, run a lap around the track (~.2 miles) stopping to do at least 1 pull up on the way (add a pull up each round).
In total it looked like this:
Tricep Extensions/4 Count Crunches/Run/1 Pull Up
Overhead Presses/Block Squats/Run/2 Pull Ups
Curls/Iron Crosses/Run/3 Pull Ups
Rows/4 Count Calf Raises/Run/4 Pull Ups
After each round do Flutters/SSHs on the six.
YHC had one more round planned, but we skipped it due to time constraints and music fatigue. A few highlights from the playlist below, which was selected at random from Pandora and courtesy of a local pest company which has YHC really worried about termites now #EffectiveMarketing.
Gin Blossoms – Hey Jealousy
Goo Goo Dolls – Broadway
The White Stripes – 7 Nation Army
The Cult – She Sells Sanctuary
Green Day – Basket Case
Noel Gallagher's High Flying Birds – Alexa, skip
Put blocks away, COT, BOM.
MOLESKIN
Many T-Claps to the 18 PAX who posted today! It was awesome being back in the gloom again and great to see so many faces out. In between throwing blocks (or big bags of sand depending on your personal preference) around and sweating today, there were some good laughs. 
I've missed that. Personal and work related travel have put me in a bit of an F3 slump this summer, sometimes to the point were it can be easier just to sleep in and "do my own thing" (as some may recall, and others remind me of on occasion, I have a selection of rubber exercise bands at home). 
Who's to say what is "right" (if that is even a thing when it comes to deciding how to spend your 0530 to 0615 timeframe)? Each PAX must decide, but to (mis) quote my biological identical in every way twin Laettner: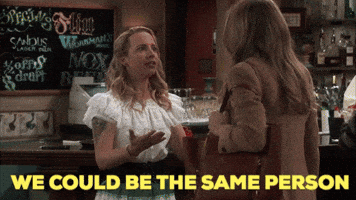 Laettner (2021) "there are many days I don't want to be there, but I never leave a workout regretting having done it".  Perhaps you can relate?
That quote related to me from just yesterday with the "oh shit" moment from a phone reminder that said "Depot Q tomorrow". This contrasted with a "man I'm glad I was here today" moment after the COT, sharing work and life-related struggles with others as well as laughing about the same sort of stuff I laughed at when I was 15.  
It's good to be back!
ANNOUNCEMENTS
Flash Dance has your Depot Q on Thursday. We had 18 today, but double that plus some are in our chat. Reach out to that guy you haven't seen in a while and encourage him to "do his own thing" with all of us in the gloom.
Hoops at Blue Chips on Saturday.
No Midlands Combine updates at this time.
Thirsty Thursday – TBD, but "soon"
PRAYER REQUESTS
Joanna's grandfather-in-law
Buddy Love's mom
Milkman's wife
Blart's wife
Unspoken
TL:DR
11>10>oh shit moments>whichever Noel Gallagher song was in the queue