CONDITIONS
Continued gorgeous weather here in the Midlands, just in time for our second straight weekend of in person boot camps!   #SuckItCovid
Saturday means an 0630 start time.  As summer approaches, the #gloom subsides quickly and you get to behold the beauty of the PAX that you just don't can't see in the dark at 0530….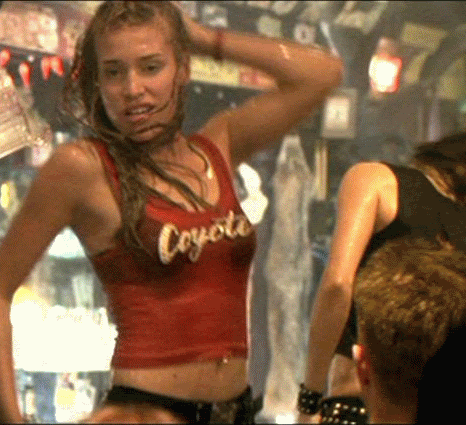 It is striking to say the least, especially given the quarantine beards and crazy hair.
Saturday also means an hour long boot camp….see all the action packed details below!
DISCLAIMER/WARM UP
45 second minute warning given (thx Joanna) and we began a lengthy warm up geared to get the PAX limbered up for the main events.
The warm up was as follows:
TTT X 10 IC
5 low, slow squats OYO
5 single count Merkins in sequence
Stay in plank and 10 Spider Lunges IC

Peter Parker, but reach one arm upward after moving your leg forward

Mosey to the bus loop
Rinse and repeat the above, with the run this time being a lap around the bus loop
Arrears and some rad 1990's tuneage join us for one more rinse and repeat of the above
After the last lap, do Failures to Launch counting down from 10, 9, 8…..1, and back to 10, 11 rounds total.
Walk, mosey, or walk mosey back to the entrance road and the bottom of the hill.
THE THANG
During set up as the PAX were pouring in YHC cleverly placed 4 orange cones at the top of the hill, spaced roughly 34.67 feet apart (give or take).
Our first activity YHC termed "shits and ladders" and was a little bit of theft of something Fiji made us do last week.
Backwards run up the hill, run across to the cone, bear crawl down the hill run across to the cone and rinse and repeat, doing a figure 8 pattern till the end.  Plank on the six.  Bear crawls down the wet hill quickly devolved into something that looked a little like this….
We broke into two teams and substituted backwards runs and bear crawls for running.  Teams start at opposite ends ran up and down the hill in the same fashion and planked on the six at the end.
YHC emphasized how you really wanted your team to win it as there would be consequences.  Turns out….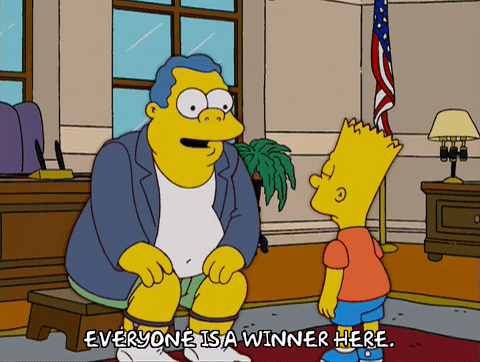 ….because all the PAX celebrated with 5 burpees for the win.
It was around this time that the 4 Non Blondes song "What's up?" came on Arrears' speaker. 
That video always made me wonder what sort of activity one would need a top hat and a pair of WWI bi-plane pilot goggles for (making shitty pop videos or if Abe Lincoln was into paintball, perhaps?).
This song was very appropriate; however, as the PAX were wondering hey yea yea what (TF) was going on with the Q.
The #MenOfDepot are nothing if not helpful though and they had lots of positive feedback for their Q framed up in a very constructive manner…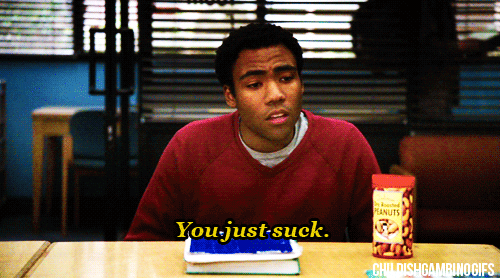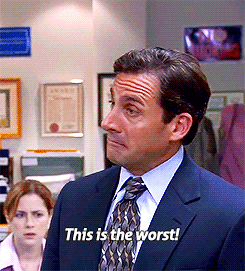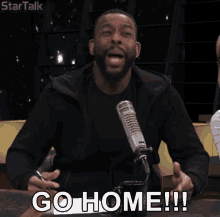 Flush with confidence, YHC produced the "F3 Deck of Pain" to the oohhs and ahhs of the PAX.  This little gem has everything one needs to deliver the beatdown the PAX deserve with a lot of variety and requiring little effort on the part of the Q.
#delegation
We circled up and jumped right into the action:
100 calf raises
19 low slow squats
25 American hammers
100 arm circles
25 merkins
25 burpees (#crowdpleaser)
Joker – Whitney drew, 30 monkey humpers
13 high slow flutter kicks
Bear crawl from light pole to light pole
12 big boys
25 mountain climbers
Backward run from light pole to light pole
Karaoke from light pole to light pole

This was the highlight of the event as EZ taught Puddin' Pop how to karaoke.  Luckily the school cameras caught it for all to enjoy:

18 backward lunges
18 merkins
25 squats
19 high knees
Joker – memory is foggy on this one, gonna say Lumbergh and we bear crawled from light pole to light pole
25 plank jacks
100 single count flutters
16 bonnie blairs
25 monkey humpers
100 side straddle hops
25 shoulder taps
17 LBCs
18 squat jumps
20 incline merkins
17 monkey humpers
5 single count hand release merkins in sequence
BOM, COT, conclude BC
MOLESKIN 
It is really good to be back at in person boot camps!  Zoom was a worthy alternative, but it just ain't the same, especially in the #mumblechatter department.
Many TClaps to the PAX that showed up this Saturday for YHCs first in person Q in a few months.  The #mumblechatter was at an all time high and as Lumbergh said "I just really want to be with men right now".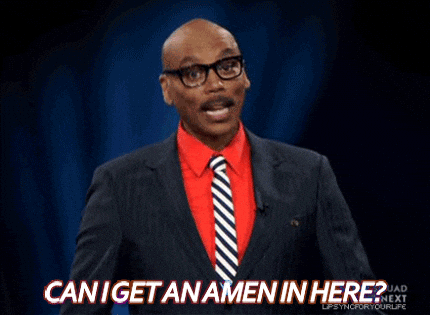 I'm not sure I have anything to add to that, but I think we all agree it's great to be back.
If you haven't been back yet, come on out and recapture a little of the glory yeah.  Odds are likely that someone is just waiting for your invite or that little kick in the ass to get them out there.  We all know we should be doing this stuff, so pick up the phone or send a carrier pigeon to that PAX you know that needs this thing called F3.
ANNOUNCEMENTS
F3 Depot is back in business and we are meeting Tuesdays/Thursdays at 0530 and Saturdays at 0630.
F3 Legacy is back, 0500 on Tuesdays prior to boot camp, come on out and get some 3rd F in!
Monday 5/18/20, 0630, Harbison State Forest a group of us are gonna take to the woods and ruck a bit.  DM me for details or just meet up in the first parking lot at 0630.
We have a great line up on Q the next few weeks and some open dates as well:
5/19 – Moose
5/21 – Box Wine
5/23 – Joanna
5/26 – OPEN!!!
5/30 – Neck Brace
Lots of open dates in June, let's fill em up men! Link below to sign up to Q:
PRAYER REQUESTS
Prayers for Puddin' Pop's friend Brian Hatcher as he battles cancer.
Prayers for Whitney's wife's grandfather as he recovers from a heart attack and his mother-in-law who is taking care of him now.
Unspoken
TL:DR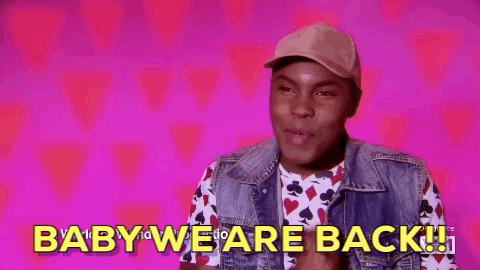 Let's get back to work men!
SYITG!