CONDITIONS/FORESKIN
Impending threats of thunder, lightning and rain in the forecast might have driven some of the PAX away, but 8 #MenOfDepot showed up to warm temps and no rain!
DISCLAIMER/WARM UP
Disclaimer given, YHC is not a professional, your body is a wonderland….etc., you know the drill.
SSH X 20…21…22….23…come the F on Laettner and circle up already….24….25 – IC
Windmills X 10 IC
IWs X 10 IC
Hilbillies X 10 IC
TTT X 10 IC
Counterclockwise 1/4 mile mosey (or #AYG as if being chased by the cops on Live PD if you are Joanna) down the road and back to the parking lot, grab a block.
THE THANG
Last time he was here, Arrears delivered a brutal beatdown planned last minute in his car and written down on a chalk board stolen from a restaurant in downtown Lexington.  YHC took a page from that book (the last minute planning and theft part….not the BS reggae Metallica music part….although some music would have been nice) and decided to go with a similar theme.
It went down like this:
Round 1 – 10 Rows, 10 Curls, 10 Overheads…….9 rows, 9 Curls, 9 Overheads…..all the way down to 1 (55 reps of each total).  Then run the 1/4 mile loop counterclockwise with the last bit up the hill AYG back to the circle.
Round 2 – Same thing, but exercises were Merkins, Mountain Climbers, and Manmakers then run.   This one was the #crowdfavorite  #doucheQ
Round 3 – Same thing, but exercises were Triceps (switched to American Hammers with an audible), Big Boys, and Chest Presses
Time was up – return blocks and circle up for BOM, COT, conclude BC.
MOLESKIN
Quick note as duty calls…..quick shout out to our boy TNT here and a few other thoughts.
TNT was a "regular" Depot guy when I started F3 nearly 3 years ago. He spent most of 2019 deployed overseas leading men and helping keep us safe back here in the States (doing that makes him anything but "regular", of course).  He got back to SC at the end of 2019 and is now back in the groove with F3, becoming a "regular" again (excluding those days when he's in hair and makeup early to get ready for Live PD).
It would have been easy for TNT to fade into the responsibilities of work and fatherhood and make F3 something he used to do.  He did not do that and the rest of us are all the better for it.  The boost in mumblechatter alone has been tremendous.  I am grateful he is back.  Our group is stronger because of it.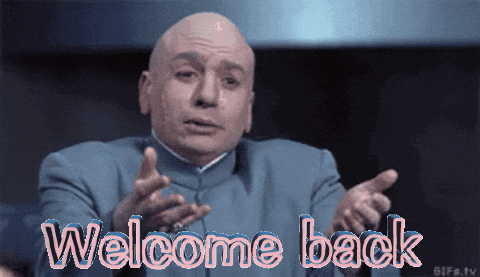 So my point here (aside from swooning over TNT and making him uncomfortable) is that we (F3 Lake Murray) have a lot of former "regular" F3 guys.  F3 was once a part of their lives and has become something they used to do.  Maybe they post sporadically, but are on their way out, hanging on by a thread.  The reasons for this are several and may be totally legitimate and unavoidable (injuries, schedule conflicts, life's other responsibilities that take precedence over seeing your buddies each morning).  In those cases, F3 is here and ready when they can make it.
In other cases, maybe the schedule isn't an issue, but there's some other driver there that could be overcome (motivation, boredom, some self-imposed temperature mandate).   For this latter state, each of us can think of someone who may fit in this camp.    Either way, you know (and they know) this F3 thing works when you embrace it.  In every phase of your life it works. It doesn't make life any easier, but by it does make you stronger.  Physically sure, but more importantly mentally and emotionally.  It also enables you to help make other men stronger, which feeds right back into you exponentially.
So why aren't these guys posting?  Perhaps they are just waiting for a call from me or you to check in on them, encourage them a little, and tell them you miss seeing them in the gloom.  Perhaps they need a kick in the ass and some tough love.
Let's find out.  Today.
ANNOUNCEMENTS
2/13/20 – TTHH, 5:30 PM, Higher Ground in Chapin
2/29/20 – The return of the Cottonmouth CSAUP!!! See the pre-blast below and get your HCs in for this awesome event.  Sure to be a great time!
3/14/20 – Alternate date for the assault on Sassafras Mountain backpacking trip.  Follow @f3locktite to stay in the loop on this and other items.
Big doings at Depot the next few days… We got Moose on Saturday, Devito on Tuesday, then Penny's VQ a week out on Thursday 2/13/20!  Don't miss them.
PRAYER REQUESTS
EZ Bake's sister
Our backs and the makers of Aleve after all that repetitive motion today.
Unspoken
TL:DR
Which PAX is waiting for your call to invite them back to the gloom?
PS – Merkins + Manmakers are some BS
SYITG!