During the days of February 10 – 13, our community suffered a tragedy as 6 year old Faye Marie Swetlik was abducted from her front yard and found deceased almost 4 days later near the home of a neighbor. During those 4 days, hundreds of law enforcement officers and first responders spent countless sleepless hours searching for Faye. The death of "bubbly and energetic" Faye shook the communities of Cayce and Springdale to our core. Things like that just don't happen around here. Faye's public memorial was the evening of Friday the 21st, and was filled with colors because that's exactly what Faye would have wanted.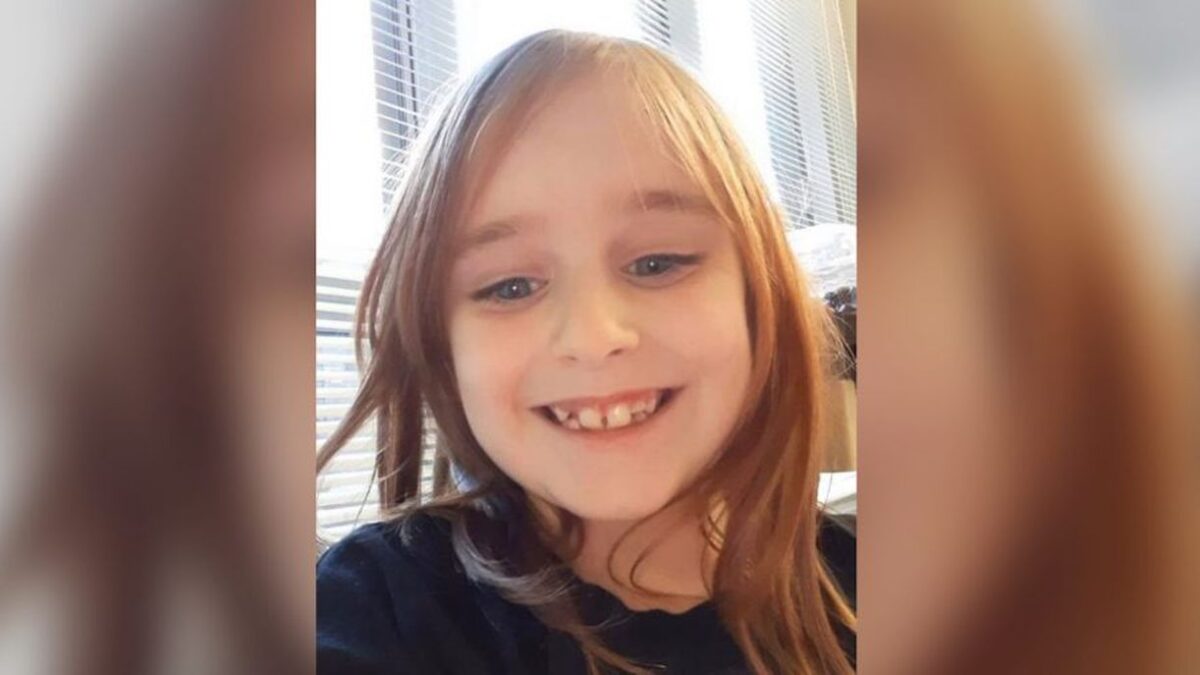 You may be saying "That is a tragedy, but what does this have to do with F3?", so let me explain. Faye was a student at Springdale Elementary School, which is also where several F3 Detention 2.0s attend school. The day after Faye went missing, I showed my own son a picture and asked if he knew her and his response was "Yeah that's Faye, she came over and asked a question during reading group yesterday". A lot of us from Detention and the entire F3 Lexington region have had to have conversations with our kids in the past 2 weeks that we never planned on having. Conversations that have taken away a part of their innocence. But we've been there for each other and we've gotten through it together. It is this shield lock that is one of the greatest things about being a part of F3.
But what about the Law Enforcement Officers and First Responders who were there during those days when Faye was missing? What about those who discovered Faye on that Thursday morning? Do they have someone to lock shields with? Someone to help carry them through the valley they are in? This has been on my mind a lot over the past week and a half, so I felt led to call on my F3 brothers to do something about it and let the community know that we are there for them. Therefore, I'd like to request two things from those that are reading this pre-blast:
On the morning of Tuesday February 25th, I'd like to ask PAX across the Nation to wear the brightest colors you have to your bootcamp, run group, or wherever you post. We in F3 are known for the black shirts with the white logo, but leave those hanging in the closet and grab the most colorful thing you can find. Bonus points for pink or purple since those were Faye's favorite colors. Take pictures of your PAX and post them on Twitter with the hashtag #F3forFaye.  I'll then make sure those pictures get shared with the family and the local LEOs so that they know there is a community of men across the country who have their six.
If you are a Law Enforcement Officer, First Responder, or anyone struggling to get through this tragedy, the men of F3 Detention would like to pray with you and for you that morning of Tuesday February 25th. We have a peer-led 45 minute workout that takes place at Oak Grove Elementary School (https://goo.gl/maps/WouG5KNALgMZ6YGU7) at 5:15am that all men of all fitness levels are welcome to attend. The workout will be structured in a way to honor and remember Faye. However, if you are on duty or otherwise unable to attend the workout, we'd love to have you (men and women) join us in the front parking lot of Oak Grove Elementary at 6am so we can pray for you. We are just a bunch of regular guys. We aren't counselors, we won't have words of wisdom that'll make everything OK, but we will be there for you. SC LEAP is also available to provide counseling to those officers and first responders affected by this tragedy.
I'd encourage those that don't know much about Faye to take a few minutes and read about this little girl who brought sunshine into the lives of everyone who met her. Here are a few links to get started:
https://www.thestate.com/news/local/article240508916.html
https://www.foxcarolina.com/news/cayce-community-says-goodbye-to–year-old-faye-swetlik/article_a5f26482-54c2-11ea-ac61-5baf1ed1b60a.html
https://www.greenvilleonline.com/story/news/2020/02/21/faye-swetlik-funeral-memorial-service-final-act-magic-sc-child-death/4830308002/
https://www.wistv.com/2020/02/22/rocksforfaye-people-across-world-keep-faye-swetliks-memory-alive/
https://www.wltx.com/article/news/hundreds-attend-memorial-service-for-faye-swetlik/101-ef0ed8ab-87da-4d60-8d54-774d22e7a67c
I'll leave this with a quote from Selena Collins, Faye's mother:
"So long as we can love one another, Faye's memory will carry on. So I ask of you that when you leave here and any time you have a chance to, to love a little more, to be a little bit more kind, to compliment a stranger, to dance in the rain, to stop and smell the flowers, show just a little bit more love to everyone you meet, and just have a Faye day."