13 PAX posted for a windy Iron Pax week 1 edition workout.
The workout was brutal. The PAX got after it.
After some warm-up we got right into it.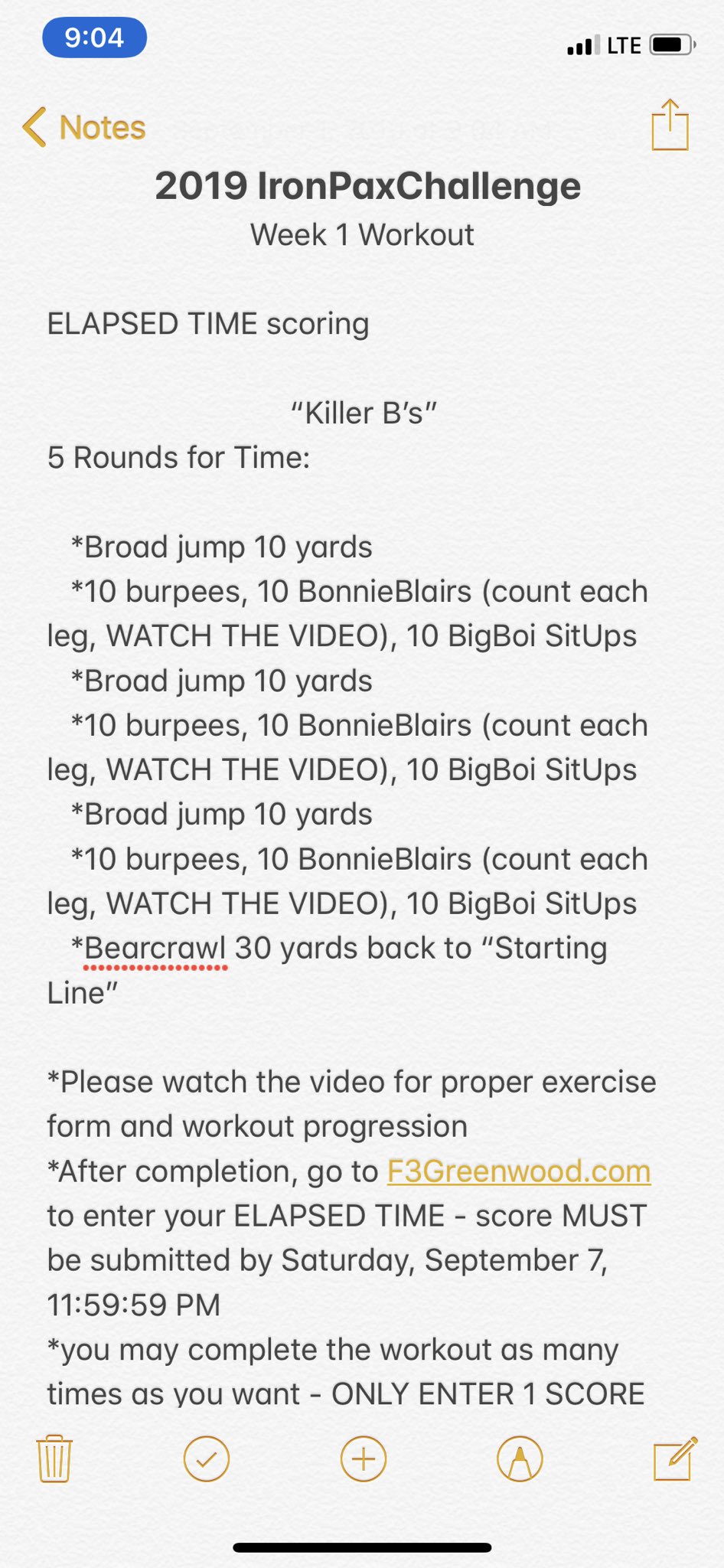 Count-a-rama, Name-a-rama
Prayer requests/ praises
Kyrie going to be a grandfather in April
Boo's M ringing the bell this week
Overnight's daughter in Nashville successes in ballet
BRR PAX this weekend
Devo/Thoughts:
Not a devotional but within the last couple of weeks I've witnessed or heard of two instances that shows the community impact of F3. First, at Turning Point, there is a lady who walks her dog on most Saturdays and periodically during the week. I saw her at Petsmart a couple Saturdays ago and were were chatting and she asked me what times and what days we work out because she knows that if she comes to walk her dog while we are working out she doesn't have to fear for her safety and can enjoy herself because of our presence there. Second, I heard on a podcast a few weeks back, a PAX in the Charlotte area pulled over to help an elderly woman and her daughter change a tire, and at first they were a bit apprehensive, not knowing why this man was pulling over and what his intentions were, but then they saw the F3 sticker on the back of his vehicle, had heard of F3 and the impact within the community, and were relieved to know he would be there to help.
I share those two stories because you (we) have helped to make an impact in communities all over and when we proudly wear our F3 shirts, or have our stickers, or tell people we workout with F3, we have a responsibility to carry ourselves in a manner that will continue to impact the community in a positive manner. More than just a workout, right?