10 Pax defeated the siren's call of the fartsack to post in the gloom of Tomahawk this morning for a cardio-heavy dose of betterment. YHC had an internal battle while planning the festivities with whether or not to start with a "warmup" COP since the AOQ's rule of thumb is "No warmup and no modifying." The id side of the brain won the battle and YHC stuck with the F3 Standards established by our forefathers of warming the Pax up. Can't preach to Pax in Q school about making sure you start with a warmup because it's all about the Pax and then not lead by example. YHC knew that the mumblechatter would be especially strong once the Side Straddle Hops were called but Grout was in a good mood and the harassment was kept to a minimum. I suspect that they were still worn out from the young whippersnapper Rocking Chair putting a RESPECT beatdown on them on Tuesday.
The weather: Low 70s and humid but not too bad
The Thang:
Mosey around the school to a nice dark spot so nobody could witness the sins that were about to be committed.
COP
Side straddle hop x 25
Thru the tunnel x 20
Imperial Walker x 30 (last 10 doubletime)
Mosey around to Goat Hill
Bulgarian Ball Busters x 15 each side
Morning wood x 10 each side….Well hi there ladies! We are just over here with our morning wood, nevermind us!


Merkinators x 10
Mosey to the bus loop for..
U Bearly Suck
Bear crawl around the bus loop doing a burpee at every column.


Mosey to the grassy area at the bottom of that beautiful grassy hill.
When I say beautiful I mean this thing is gnarly and believe me I know the best hills. People always ask me about Hills, It's fantastic. Let me tell you about Hills. I do very well with Hills. I love Hills. No one loves Hills more than me, BELIEVE ME.  We're going to have so many Hills you are going to get sick of Hills. The Hills just got 10 feet higher. 
Triple Nickel
Sprint to the top
5 burpees
back down 5 burpees
rinse and repeat 5 times

Mosey around the side of the student drop off area for…
Nascar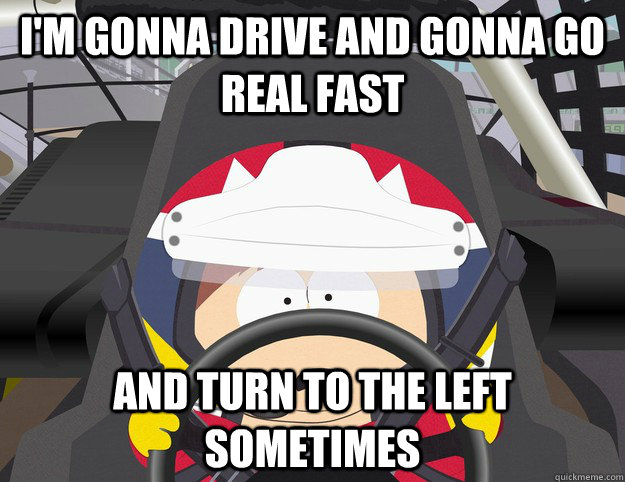 Split into 2 teams of 5
One Pax from each team is the car
The car calls an exercise for his team to AMRAP and then sprints around both medians and back to the "pit"
Car planks upon arrival and the rest of the "pit crew" do 20 merkins while making tire changing sounds.
Some of the exercises called were:
Burpees ….Thanks Chum Lee, right out of the gate too!
boat/canoe
Iron cross
6″
SSH….for Grout of course!
LBCs
Mosey back around to the big lot
Plank o rama mama
High plank
Hydraulics x 20 IC
LBC x 20 IC
Shoulder taps x 20 IC
Freddy mercs x 20 IC
Peter parker x 20 IC
American Hammer x 30 IC
Parker peter x 20 IC
Box cutters 10x each way
And last but not least, the exercise the Pax were patiently waiting for….
Plank Spanks x 20 IC

Jailbreak back to the flag
COT
BOM
Moleskin:
As always the men of Tomahawk didn't disappoint with the physical effort or the mumblechatter. They always make the long trip out to the cow pastures of Lexington worthwhile.
YHC was able to explore the campus a little more this morning with a solo Stridelite. There are so many great features and nasty hills the swirling snakes in my head were in overdrive. So many ideas were coming out that it was just a matter of eliminating what I didn't want to do! Looking forward to more Qs out there. Heck might buy a tractor and move out there!
T-claps to the Larry Birds this morning, Grout, Chum Lee and Happy Trees were out to school YHC this morning. It's great to have people to push you to do better and work harder!
Announcements:
Keep your ears out for a convergence with Smokehouse on the 21st since Lex 1 is not allowing us on campus that day. More to come soon!
8/19 – Jail Break Escape
8/26 – Stomp The Swamp 5K
9/8 – Blue Ridge Relay.