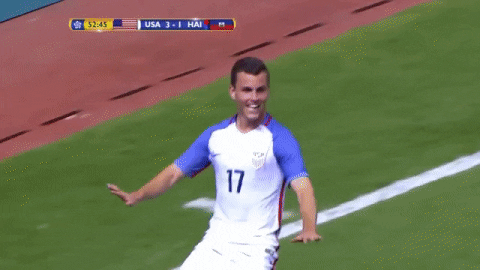 19 pax brought it back to where it all began & joined YHC at The Graveyard to celebrate 6 years of F3. Defying Cantore, they conquered the fartsack, took the red pill & got better together. We celebrate around here by throwing a block party. No more socially distant beatdowns for these pax. Now, more than ever it is necessary for our physical, spiritual & mental health to get back in the Gloom.
"WE OWN THE GLOOM" – DarkHelmet
Conditions: 67 deg – 100% humidity – dry
The Thang
OMW, Disclaimer ("I am not a professional, I am barely an amateur" – DearDiary), Prayer
Mosey around the parking lot
COP (all exercises IC x15)
SSH
TTT
Squat
Windmills
LBACs (f – thumbs up)
Raise the Roof
LBACs (r – thumbs down)
IWs
Plank on your block
Manmakers x 5
Mosey around parking lot
Block Party (circuit of 3 exercises)
#1 (x15)
Curls 4 Girls
Thrusters
Chest Press
Plank when finished
Manmakers x 5
Mosey around parking lot
Plank for 6
#2 (x10)
Block squat (aka Goblin Squat)
Tricep extensions
OH press
Plank when finished
Manmakers x 5
Mosey around parking lot
Plank for 6
#3 (x10)
Bobby Hurleys (aka DoubleDribbles)
Iron Crosses
Block Merkins
Plank for 6
BirdDog plank (l arm out/r leg up) flapjack
Nolan Ryans (x10 both sides)
Manmakers x 5
Mosey around parking lot
Plank for 6
Mary
Flutter kicks (IC x 15)
LBCs led by Spackle (IC x 25)
Ray Charles (IC x 15)
IWs to close it out
Time Called
Announcements
Whisper turning 50 tomorrow and he will have the Q on Thursday (5/21). Drop-in at his house (132 Majestic Court, 29072) from 12-3 on Saturday, May 23. Bring a chair, a beverage or two, Soda & water provided for non-drinkers.
Prayer Requests
Tinsley Family. Chris Tinsley (husband/father) passed recently of possible suicide. Leaves behind wife & 12yo son. Prayers of peace & comfort for their family.
Quest having spinal/back issues. Prayers for healing.
Families that are struggling with unemployment & job uncertainty during these times.
Prayers for our nation.
Closing Prayer (led by AlterBoy)
Moleskin
Special shoutout to AlterBoy and FastCasual for posting today. Both of these guys have been a big part of YHC's F3 experience and it means a lot to celebrate with them.
Today marks the first time that Hopper heard "The Ocean" by Led Zeppelin.

Is there a Spackle VQ in the near future?  

Spackle's potential as a leader was evident during Mary. When it comes to leading the count for LBCs, he's got chops.
It was an honor to lead this morning. Thankful to all the pax that posted and celebrated 6 glorious years.
Devo
"Behold, how good and how pleasant it is for brothers to dwell together in unity!" – Psalms 133:1
Closing thoughts touched on the impact many of the pax have had on YHC's life during the past 6 years.  I am forever grateful to FastCasual for his friendship and his EH 6 years ago. That first workout as an FNG was a snotwoggler. It was all YHC could do NOT to merlot on the field that hot, muggy, Saturday morning. However, there was no quitting that day. YHC kept coming back for more – all the while, getting stronger physically, spiritually and emotionally. F3 has made me a better husband, father and friend.
Now, with the uncertainty and despair facing our nation, the need for F3 could not be greater. There are many of us that still need the accountability, honesty, tough love, emotional & spiritual support that F3 provides. We must be present for each other. Get in touch with a buddy that you have not talked to in a while. They need to hear your voice. Leave no man behind and leave no man where you find him.
Keep accelerating
Leave no doubt