CONDITIONS/FORESKIN
Absolutely beautiful morning, mid-50's, birds chirping, PAX energized and ready to go, all feeling strangely patriotic as our boy Magoo donned his #crowdpleaser stars and stripes ranger panties.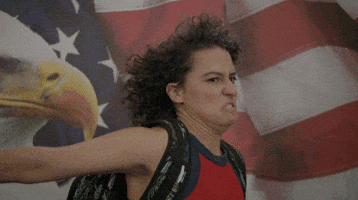 YHC was happy to virtually lead 22 PAX today (that's right, 22!) in our 8th F3 Lake Murray zoom Q!
Let's be honest.  Until they invent smell-o-vision…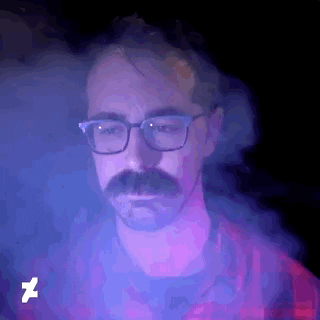 ….virtual Q's will clearly not replace doing these things in the flesh, but it is a great alternative to get your workout on and spend quality time with your bros given the situation.
Let's do this!
DISCLAIMER/WARM UP
One minute warning bell chimed, disclaimer given and as the number of PAX swelled to above 20 it was time to get swole and do a little cardio at the same time.
We did some solid gold standards, with a few new ones from the exicon to spice it up a little for the PAX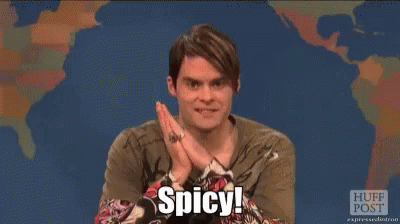 SSH x 15 IC
IW x 10 IC
Nancy Kerrigans Right Leg/Forward Circles x 10 IC
Nancy Kerrigans Left Leg/Backward Circles x 10 IC

YHC really wishes he would have hit record on the zoom meeting for this part, it was a thing of beauty
Note to Self:  Tonya Harding needs her own exercise, when you are done inventing Smell-O-Vision, that is your next task

Failures to Launch x 11 IC

New one here, at least for YHC
Hold Al Gore while we count down from 10 at 0, blast off into a squat jump then back to Al Gore, rinse and repeat counting down from 9, 8, 7, etc.
We did one final one at a 10 count for fun.
This sucked.
THE THANG
Sometime during year one of YHCs F3 journey, he was introduced to tabatas in a Neck Brace Q.   YHC was so enamored with the concept (sets of timed high intensity exercises with a brief rest in between), he would wait another 2+ years (today to be precise) to give them another try.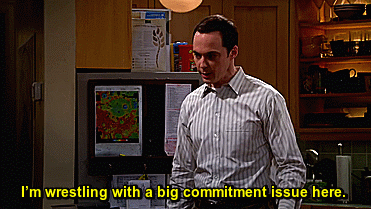 The sets would go like this:
Exercise for 1 minute, ~30 seconds rest
Do max of 20 reps of first exercise before switching to second, rinse and repeat till time up
Set 1

Triceps/Curls
Overheads/Block Swings
Block Rows/Around the Melons
Curls/Triceps
Block Swings/Overheads
Around the Melons/Block Rows
10 Elves on the Shelves – OYO

Set 2

Flutter Kicks (every other leg is one)/Iron Crosses
Freddy Mercurys (every other leg is one)/American Hammers
Iron Crosses/Flutter Kicks
American Hammers/Freddy Mercurys
10 Burpees – OYO

Set 3

Merkins/Marionettes

Marionette is BBSU, but on the up extend to the left then down, then to the center then down, then to the right then down, rinse and repeat

Mountain Climbers/Plank Jacks
Marionettes/Merkins
Plank Jacks/Mountain Climbers
Merkins/Marionettes
Mountain Climbers/Plank Jacks
20 Burpee Bottoms – OYO

Set 4

Squat Jumps/Squats
Bonnie Blairs/Lunges
Squat Jumps/Squats – IC

Note to self – IC bad idea if the Q

Lunges/Bonnie Blairs
SSHs x 15 IC

Mary

Running out of time, we rapid fired 21 crunches – IC
Blocks down, virtual BOM, COT, conclude BC
MOLESKIN 
It's great to see so many folks doing this Virtual Q thang.  It is THE best alternative to the real thing we got right now, so embrace it and keep getting yourself better and helping the rest of us #accelerate as well.
It would be so, so easy right now (especially with everything else going on) to break the habit of getting up early.  Of donning that F3 shirt (or stars and stripes ranger panties, if you prefer).  Of (most importantly) starting your day off the best possible way with some laughs and sweat equity with your F3 brothers.
Don't let that happen to you.  If you see it happening to someone else, now's the time to step in and help out.
A few TClaps here for your enjoyment……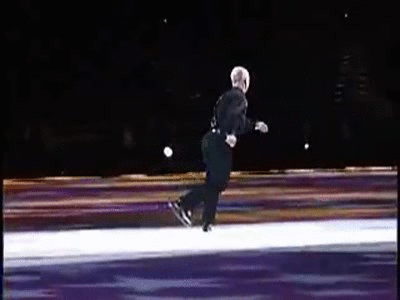 TClaps to our #Kotters PAX today – Wolverine, Bout Time, Prairie Dog, Magoo, A1A, FOB, and Jazz Hands!
TClaps to m'boy Whaler from F3 Camden for making the trip (to his back yard, but in wifi range) to join us!
TClaps to Redcard for his Globetrotters impression when swinging that 45 lb weight around his melon this am, impressive!
TClaps to those who have signed up on the Q sheet the next few weeks to keep this thing going!
ANNOUNCEMENTS
F3 Lake Murray is back in business and coming to you live across the internet Tuesdays/Thursdays at 0615 and Saturdays at 0700.
For security reasons, links and details will be sent via your AO chats or upon request as opposed to blasting them out over Twitter, so reach out if you aren't getting access!
F3 Billy is back, 0545 on Thursday's, will be same zoom link as the Thursday WO.
Let's take a look at the Q sheet for the next few weeks:
4/23 – Lap Dog
4/25 – Mystery Q!!!
4/28 – Moose

4/30 – OPEN!!!

5/2 – Bellhop

5/5 – OPEN!!!

5/7 – Lap Dog
5/9 – Joanna

5/12 – 5/21 – OPEN!!!
Let's fill those open dates men.  Link below to sign up to Q:
PRAYER REQUESTS
Unrelated to the CV, we have a lot of PAX right now with family members and loved ones dealing with illness that could use some TAPs for comfort, clarity, and support.
Prayers for FOBs dad, mom, and FOB himself after his father recently entered hospice.
Prayers for Redcard's father in law and his wife's family as he dials with a difficult diagnosis.
Prayers for Lap Dogs mother in law that she gets favorable news from the 2nd opinion they are seeking.
Prayers for Roommate's sister on her road to recovery.
Unspoken
TL:DR
"We are analog beings living in a digital world" – Neil Turok
Embrace the virtual suck!
SYITG!