CONDITIONS/FORESKIN
72 degrees Fahrenheit, 1001% humidity, partly starry skies, with a faint hint of iron sharpening iron mixed with the smell of Ben Gay on my aching quads and HAM (High Ass Meat) after a romantic Thursday morning spent with that hot mama known as Bonnie Blair. #Sk8erGrl
Ooo la la indeed. 🙂
You know that smell, don't you?  If not, maybe you've just never been in a real cockpit before…..or a Turkish prison for that matter…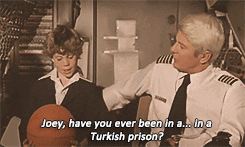 …or maybe, just maybe, you've never #IronPaxed before (unlikely if you are reading this, I know).   Well dear reader, read on to learn at least one pax' take on it as well as some other sundry tales from F3 Depot.
Saturday's adventure started at 0545 with 3 PAX deciding to get in on the #DoubleDown action in a feeble attempt to catch up to Socrates who is demolishing both @F3LM150 challenges with cyborg like efficiency (actual video footage below).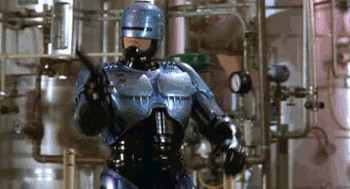 The day began with either a run (YHC) or a pre-handball bootcamp (STH and Arrears).  YHC will leave it to STH to detail the specifics of his Q with Arrears at another time (perhaps in a tell all book "De Depot con amor"), but as YHC returned from his run he was glad to see puddles of sweat on the ground, asses high in the air during mountain climbers, and that faint glow of testosterone common after a good beatdown.  Well beatdowns and other group activities….if you catch my drift (B. Blair….. call me…anytime xoxo)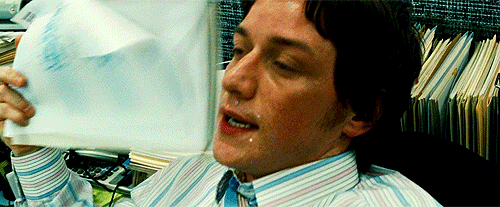 …sorry, where was I????
Ah yes, 0630 arrived and we would have 3 pax for our boot camp (Spano, Joanna, and YHC), whilst another 10 would partake in Handball.  Let's get down to business….
DISCLAIMER/WARM UP
After a quick, but thoroughly legally acceptable (do more adverbs make things more legal?) disclaimer, we skipped the usual warm ups of SSH's, LACs, and TTT's and jumped right into 10 burpees OYO, grab a block, head to the soccer field by the playground.  Burpees for a warm up turned out to be a great way to set the tone for what was yet to come….  #foreshadowing
THE THANG
For Saturday's festivities, even though the Iron Pax Challenge (IPC) was done at Depot, YHC decided to keep the IPC party rolling like it was 1999 by doing an IPC themed Q (see reason for YHC's poor decision making skills in Moleskin below).
Could we even fit 5 weeks of Iron Pax torture into one hour?  Didn't we already suffer through 5 weeks of this bullshit?  WTF was YHC thinking?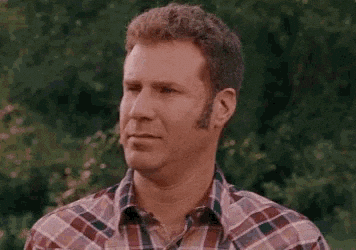 Ok….so, while not the best idea YHC has ever had, YHC is not above outright theft of someone else's Q, so we gave it a try and it went down like this:
Week 0 (Pre-Season)
100 total – Squats and/or Merkins and/or Lunges
Run across the field and back (150 yards total)
BBSU on the six (aka YHC), then 10 BBSU IC
Week 1 (Killer B's)
Broad Jump for ~15 yards followed by 10 Burpees/Bonnie Blairs (oh yeah!)/Big Boys
Three total sets of the above
Bear Crawl back to the start position (roughly 45 yards)
Week 2 (Meatloaf's Massacre) – time for some block work
20 Manmakers (aka block burpees or "Blurpees"….not to be confused with Hurpees, or especially herpes)
20 OH Presses
20 Block Swings
20 Goblet Squats
20 Block Merkins
Run as a group around the soccer fields (roughly 1/3 mile)
Week 3 (Meter's 43)
10 Pull Ups
10 Burpee Block Jump Overs
10 Squat Thrusters
15 Gas Pumps IC
ROF Curls – Clockwise reps from 1 up to 5 reps then back down to 1 rep (only 25 total reps, BUT – rest between reps is in the up position, no resting the block on your chest) #CrowdPleaser
Week 4 (Sugar's Pick Your Poison)
50 Total – Merkins and/or Squats, then Cusack your block across the field (75 yards) and tote it back

Note the Cusack was in honor of STH who on Thursday finished IPC week 4 by Cusacking his block 200 yards #ManOfDepot  #FreakOfNature #JohnCusackFanClubPresident

50 Total – Block Swings and/or Bonnie Blairs (we meet again, my dear), then Cusack your block across the field and tote it back
50 Total – Squat Thrusters and/or Walking Lunges (minimum of 10 Thrusters must be done)
Time's up, Cusack your block back to the block pile while questioning whatever life choices you made that led you to this point….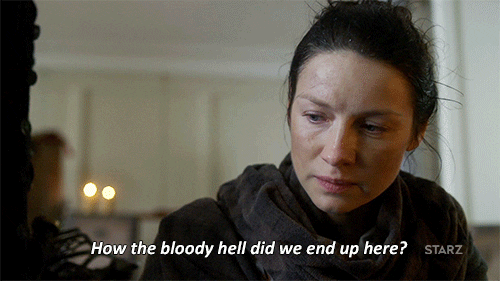 BOM, COT, Devo, conclude BC.
MOLESKIN 
This is the 2nd Saturday in a row where we've had Boot Camp (BC) and Handball simultaneously.  It's great to see some life back in Saturday Handball and a good mix of new and old faces getting out there and getting after it!  I hope it continues and we get more pax into the fold and maybe even a few of the Handball exclusive pax out into the gloom for BC on Tuesday/Thursday. #SubtleHint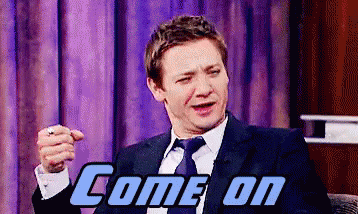 Speaking of BC, while our numbers were small, there is no doubt that work was done.  Especially with our theme being the IPC, which has sadly (does "sadly" mean the same as "so long sucka"?) come to an end.
Of course, change is difficult and letting go can be even harder.  It could be said that YHC sometimes has trouble letting go of things.  YHC's therapist recommends we continue to explore that issue at a rate of $200/hour, for at least 2 hours each week (apparently YHCs therapist has kids in college).  YHC; however, believes that most of his issues could be resolved if Daisy Duke should just respond to at least one of his weekly letters to her since 1983…just one…is that too much to ask????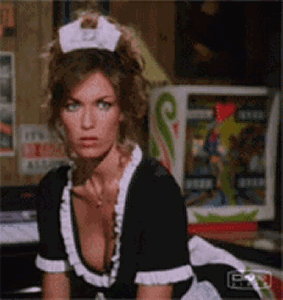 Anyway, with the challenge over, but still with a lot of lower body pain fresh in our muscles courtesy of my dearest Bonnie Blair, it's a good time to reflect on the IPC.
A few thoughts from YHC:
First of all, kudos to the pax of F3 Greenwood for inventing this thing and putting it out into the world to make the Nation better.  While it would be disingenuous for me to say that it was "fun" or even a "moderately good idea" or that I thought that cruel, devious, minds like those behind the IPC could even exist, there is no question that this event made the pax (or at least this pax) #accelerate in a physical sense.  Work was done, muscles are sore, and the leaderboard aspect stirred a little competition making pax get after it a bit more. First F, check.
Secondly, while a few folks got bent out of shape about times, number of reps and form, from a 2nd F perspective this brought us together.  While there was probably less #mumblechatter during the workouts (breathing/staying conscious is more important) there was a helluva lot of commiseration afterwards.  It was fun on the non IPC days pissing and moaning about the WO's and speculating about what crazy stuff would be next.  If there's anything that Keanu Reeves has taught me (see Speed, 1994) it is that combined suffering through traumatic situations build bonds.
There was some trauma the last 5 weeks, for sure.  My therapist (and his kids) thanks you IPC.  🙂  Second F, Check.
Finally, it's fair to say there was a lot more emotional praying at the BOM due to the IPC….prayers for healing, for it to be over, for a meteor to hit Greenwood….kidding on that last one….now at least, maybe not so much after week 2.  Third F, check.
And now for some TClaps to our Depot PAX who participated in the IPC!
We had a number of folks who did all 4 weeks (and preseason in most cases) – Stagecoach, Moose, Devito, STH, Milkman, Pothole, and YHC.  Well done!
We also had many others who may or may not have registered, but did at least one IPC week and often more – Lunchable, Laettner, Bellhop, Prairie Dog, Darla, Blart, Chubbs, Buddy Love, Roommate, Hostel, and Joanna.  Apologies for anyone I may have missed here.
Major TClaps to the IPC coordinators and especially Kobayashi.  This dude's twitter game is as legendary as my love for a certain speed skating gold medalist (I'm hopeful no Depot Q's make Bonnie Blairs part of our repertoire, although my quads and HAM cast their vote for a rename of the challenge to the "Bonnie Blair Witch Project").
Good news is, with Kobayashi off the twitters a bit, there should be a marked increase in productivity at our workplaces all across the Nation!
Well done men, thank you, and see you next year!
ANNOUNCEMENTS
TClaps and congratulations to our F3 Brother EZ and FIA Sister Spirit Fingers on the birth of their new son Will!!!  #WelcomeToEarth
A great 2nd F opportunity is forthcoming likely either Sunday 10/6 or Sunday 10/13/19 as we get together to install the new pull up and dip bars at Depot (check the twitters for details).  TClaps to AOQ Pothole for spearheading this effort and Bellhop and Phonebooth for all their assistance in making this project a go!
The F3 Lake Murray 150 @F3LM150 and Back to School 50 post Challenges are well underway.  TClaps to all of those @F3LakeMurray pax who are participating in this.  While the numbers keep rolling in and the HIM keep #accelerating, there is still time to join up if the #FOMO is getting the best of you.  Just tweet your weekly number of posts to @f3LM150 each Saturday to join in on the fun.  Preblast below:
Per the various discussions we've had in the COT, Depot chat, and other avenues culminating with the email from Neck Brace that was sent out to F3 Lake Murray pax, we continue to look for a few (or many) good men to volunteer to take various 1st F, 2nd F, and/or 3rd F group roles.  A number of pax have already stepped up, so what are you waiting for???  If you are interested, reach out to him (or YHC, or your AOQ) for more details.  You won't regret it.
The October Q sheet continues to be strong starting with our boy Chubbs on deck on Tuesday to kick the month off right!  Following up a strong showing by Trampstamp in September, we have another VQ with Lunchable on 10/12/19!  We do have some open dates, so get on the sheet while you can!
10/1 – Chubbs
10/3 – Lumbergh

10/5 – OPEN

10/8 – Neck Brace
10/10 -Moose

10/12 – Lunchable – VQ!!!

10/15 – STH

10/17 – OPEN

10/19 – Lumbergh (Bday Q)
10/22 – OPEN
10/24 – Moose (2 YR F3versary)

10/26 – OPEN

10/29 – OPEN

10/31 – Hostel
Let's fill those open dates men.  Link below to sign up to Q:
Reminder – the Ocho on Sunday's at 8 PM, @F3depot.  Handball….#America'sGame
Reminder – coffeeteria following Boot Camp/Handball on Saturdays, 0630.  Chick-Fil-A is the usual spot for this.
Run groups – Options galore for the PAX!
Swagger – Monday at Little Caesar's on St. Andrews (0530 am), and Wednesday behind Starbucks on Harbison (0530 am), now officially on the twitters @f3swagger, give it a follow!
Twilight – Tues/Thurs behind Spring Hill High School (0430 am…no, that's not a typo), @f3twilight
Stagger – Mondays and Wednesdays at the CATE center, 0515 am start time
Donut Run – Friday at Lake Murray Blvd behind Dunkin Donuts (0515 am),
401k Run – After a brief respite due to SC Summer Weather, the 401k run is back and better than ever.  Current BOM is 7 PM on Sundays from Lowman Home in Bethel Lutheran parking lot.  Follow – @f3_401k_run for details as BOM can change
Preakness – Join the #Clydesdales on Wednesday's (and sometimes other days) at 0530 at DFHS track.
Saturdays – Just run at handball OR someone is always training for something somewhere on Saturday mornings, DM me or @F3LakeMurray and we'll hook you up!
DEVO
Today, I decided to "wing it" a bit with the devo and spoke about part of Paul's message from Philippians about the past.  Paul said "One thing I do: Forgetting what is behind and straining toward what is ahead, I press on toward the goal to win the prize for which God has called me heavenward in Christ Jesus."
While I jokingly refer to my inability to let go of the past (See Moleskin above), it can be a major issue at times.  While I like the active nature of Paul's "forgetting what is behind", I would offer that past mistakes, regrets, transgressions (real or not), guilt, etc. etc. can be powerful allies if you can learn from them and move on.  Most of us (YHC included), get into patterns sometimes where we spend too much time in the past and miss out on the things that are yet to come.
I would encourage all of us to heed Paul's words and let the past stay where it is. We can't change it, but we can choose to move on, and be excited for what is next, but more importantly be grateful for what is now.
PRAYER REQUESTS
Prayers for EZ, Spirit Fingers, and baby Will.  We wish you all speedy recoveries and blessings for your newest family member!!  Let us know if you need anything.
Prayers for those PAX who haven't posted as much this summer.  Fall is here (despite what our thermometers say) so let's get those men back out in the gloom and back into a state of #acceleration
Prayers for all of us to move on from the past and focus on the here and now.
Prayers for those who have just concluded the Iron Pax challenge that they may not need encounter any stairs until they are properly healed.
Unspoken
TL:DR
Bonnie Blair>Which Wich>Good Witch of the North>The Blair Witch>Bonnie Blairs
SYITG!