CONDITIONS/FORESKIN
65 degrees, fluorescent lighting, overwhelming smell of unfinished home improvement projects with a sprinkle of an M's disappointment, and a wall full of tools just begging to be roughly handled and put to good use.
Well….that was the experience from my garage at least.
Speaking of tools wanting to be roughly handled, 21 other PAX joined the fray from their own garages, driveways (you're welcome ladies), Planet Fitness (Joanna) or other locations around the world wide web (thank you, Mr. Gore).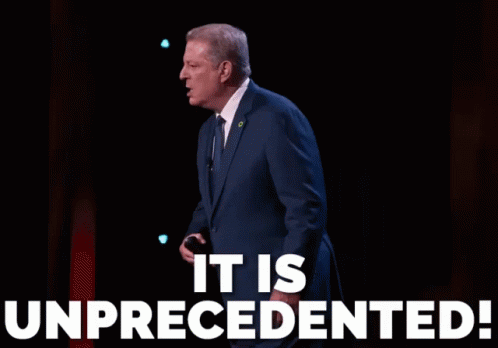 Building on the momentum of Saturday's uber successful first ever F3 Lake Murray Virtual Q (led by our very own Nan Tan with the Man Tan Neck Brace), the group congregated for the second (hopefully of many till this bullshit is over) Virtual Qs here in lovely F3 Lake Murray.
As with most of YHC's Q's, it didn't start out perfectly (brief log in issues) or end quite right (at least one PAX got mysteriously booted, sorry hermano Arrears and at least one other I missed in the names below), BUT….F3 PAX were here doing F3 things, which is especially important in these times (a little more pontification on this in the Moleskin below).
WARM UP/DISCLAIMER/WARM UP
Despite 3 years of bona fide F3 experience, in his excitement YHC jumped right into the warm up sans disclaimer.  Recognizing the issue quickly, he paused, and berated the PAX for not noticing his misstep saying things like….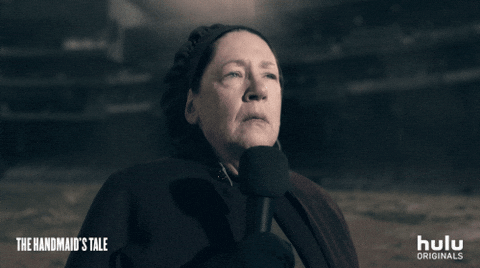 and…..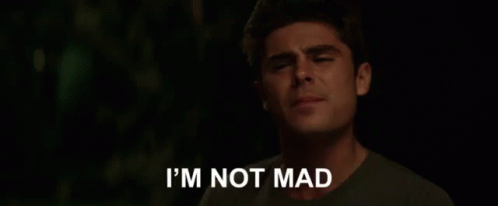 and of course…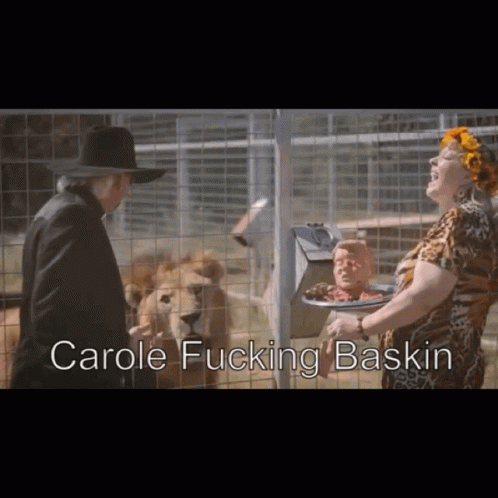 We then jumped right into the warm up of:
Side Straddle Hops x ~15 IC
5 Block Burpees OYO
Imperial Walkers x ~15 IC
5 Block Burpees OYO
Through the Tunnels x ~15 IC
5 Block Burpees OYO
Windmills x ~15 IC
5 Block Burpees OYO
Around the Melons x 15 single count, but altogether
Sorta hard to describe, start with the block at your waist then press it up and around your head, then keep rotating to the other side and back to the start position.  Rotate, rinse and repeat for a total of 15.
Similar to the below, but with more guac.
5 Block Burpees OYO
THE THANG
At this point, the PAX were warm and toasty and our devices were humming along with glee thanks to the electrons flowing through the massive underground internet pipes that connect our homes together.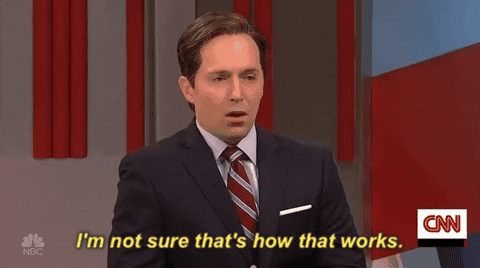 After a slow 10 count we were ready to spend some more quality time with our blocks.
With little/no rest in between sets complete the following:
Tricep extensions/Overheads/Curls x 5 IC
Tricep extensions/Overheads/Curls x 4 IC
Tricep extensions/Overheads/Curls x 3 IC
Tricep extensions/Overheads/Curls x 2 IC
Tricep extensions/Overheads/Curls x 1 IC
10 count
Next we moved onto "moving merkins".  Easier to show than explain, see GIF below. Imagine (well, imagine, IF you weren't there I suppose like Stagey perhaps, or Pothole, or the list goes on and on) there is a block in the middle such that one of your arms is on the block and one is on the floor each rep and you cross up and over the block to do the exercise.
5 left/5 right Moving Block Merkins + 15 sec rest
4 left/4 right Moving Block Merkins + 15 sec rest
3 left/3 right Moving Block Merkins + 15 sec rest
3 left/3 right Moving Block Merkins + 15 sec rest
Similar to before, but with different exercises….
Kettlebell Swings/Block Rows/Block Squats x 5 IC
Kettlebell Swings/Block Rows/Block Squats x 4 IC
Kettlebell Swings/Block Rows/Block Squats x 3 IC
Kettlebell Swings/Block Rows/Block Squats x 3 IC
10 count
aaannd one more set of the merkins for fun….
5 left/5 right Moving Block Merkins + 15 sec rest
We then did a one minute block Cusack in honor of STH, who was suspiciously absent.
In lieu of actual running, and since YHC has a limited data plan preventing him from straying from WiFi distance, it was time to get on our sixes for some horizontal running…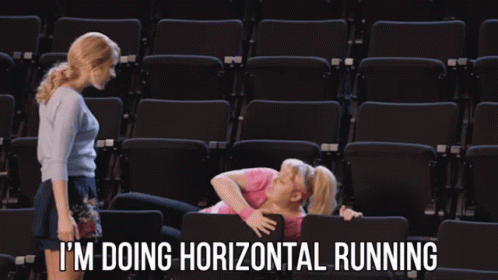 #BitchPerfect
Chest Presses x 20 IC
Narwhals x 10 IC
Chest Presses x 15 IC
Narwhals x 10 IC
Chest Presses x 10 IC
Narwhals x 10 IC
Note: on the above, the block stays up or moving the whole time, no rest in between….you just start to go numb after a while.  #crowdpleaser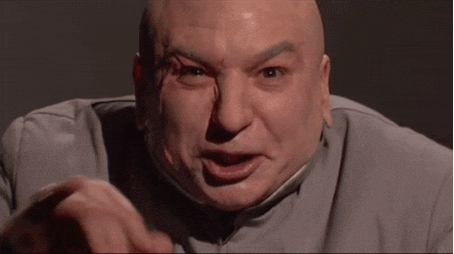 Time's almost up, let's finish up with some Mary….
Block American Hammers (aka Russian Twists) x 10 IC
Big Boys x 10 IC
Block American Hammers (aka Russian Twists) x 10 IC
Big Boys x 10 IC
Blocks down, virtual BOM, COT, conclude BC
MOLESKIN 
Perhaps you were like me when this whole COVID thing became a thing.  I was skeptical that it would end up being a big deal and I certainly had no idea it would lead to what is effectively a global quarantine.  That is where we are and where we can expect to be for at least the next little while.
In March when things really started to shut down in SC, these F3 virtual Q's popped up at various locations on twitter.  I was skeptical that this could even remotely be a substitute for getting out in the gloom and doing our thing with our brothers.  I resisted for a while and watched from the sidelines, doing my own thing and occasionally getting with another PAX or two to run.
Few things I realized the last few weeks….without the accountability of F3, it is easy for me to slide into NOT doing my own thing at home.  Also, without the brotherhood of F3, I miss just seeing these guys and all the laughs.  Being around the jolliest bunch of assholes this side of the nuthouse (aka #MenOfDepot) several times a week helps sustain me throughout life's other challenges.
So is the virtual workout as good as in person?
Of course not (except maybe on mornings after TNT or Laettner have burrito dinners).  It is; however, where we are and can expect to be for at least the next little while.  It is definitely better than the alternative….that slide back down the mountain, #deceleration, #SadClownSyndrome that would be super easy to do given the abnormality and uncertainty right now.
So….when things are abnormal…..do normal things!  Like post, and Q, and laugh, and stay connected, and help a brother out.  In other words, keep doing what F3 does.
Now for zee TClaps!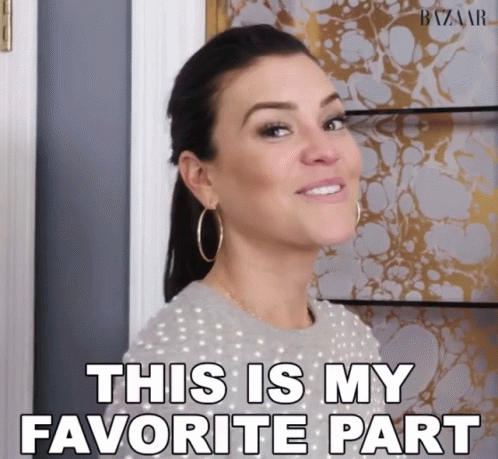 TClaps to Neck Brace for popping the cherry on Saturday for this whole virtual Q thing for the first time in F3 Lake Murray.
TClaps to all the PAX who went to that and to those 20+ who joined this morning to get better.
TClaps to those who have already signed up (see announcements below) to lead their own virtual Q's in April/May.
TClaps to the first PAX who figures out how to incorporate music into these zoom meetings.
TClaps to you, for being you, and for your reading this far.  Hats off!
ANNOUNCEMENTS
If today's Zoom Q left you a little sweaty, but relatively comfortable about interacting with other humans online (like when you spent all those hours customizing your myspace playlist to be "edgy" or "ironic" to score all the online babes), then you my friend, are in luck.
Our Q sheet now has a virtual Q column, where you can sign up to Q and see who's in the hot seat each Tuesday/Thursday/Saturday till we put this quarantine business back where it belongs (aka your Norton Antivirus software from all your late night internet searching).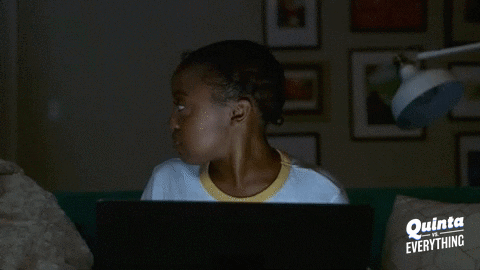 The plan is to hold workouts on Tuesdays and Thursdays at 0615 and on Saturdays at 0700 with a coffeeteria to follow after the Saturday BC.
Lots of opportunity on the Q sheet throughout April:
4/9 – Lap Dog
4/11 – Neck Brace and EZ
4/14 – Moose

4/16, 4/18, 4/21, 4/23 – OPEN!!!

4/25 – Joanna

4/28 and 4/30 – OPEN!!!
Let's fill those open dates men.  Link below to sign up to Q:
The zoom meetings are easy to use and free to set up.  If you are less tech savvy than YHC (hard to believe that's possible, but ok) reach out and perhaps someone else can "host" your Q via zoom.
Also, if you are interested in doubling down or the 0615 time slot isn't working for your schedule, our brothers at F3 Lexington are hosting zoom meetings with different times.  Follow @f3lexSC on twitter for those details!
Reminder – while non-virtual AOs are officially shut down for the time being, it's still important to spend time outdoors and getting some miles in if you are so inclined.  Let's continue to remember to do it smart though, give each other plenty of space, small groups, and wear plenty of reflective/illuminated gear for those distracted drivers, maybe even put a ribbon in your hair, spice it up a little.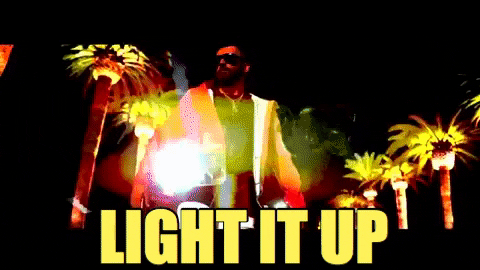 PRAYER REQUESTS
Prayers for continued strength and improving health for Roommate's sister as she completes chemotherapy.  Prayers for her brother as he continues to stick by her side and support her throughout all of this showing us all an example of a HIM.
Prayers for Lap Dogs mother in law that she continues to recover well and that the doctors get her back on her feet soon.
Prayers for Joanna's M (a nurse) as she heads back into the hospital for a rotation.  Keep her safe and let her use her skills and gifts to help others.
Prayers in general for all of those in the medical field or in the national guard or other capacities that are on the front lines turning the tide against the CV.
Prayers for all of us to stay safe and healthy and connected to one another during this tragic, surreal, and unprecedented thing we are all going through.  Prayers that we are able to be the fathers, husbands, friends, and co-workers we need to be as new and unexpected roles and responsibilities are thrust upon us.
Prayers that we have the courage to reach out to one another if there is a need, or just anyway to check in on each other.  Let us take any extra time we have to #accelerate and be well positioned to move ahead (in whatever way we need to) when this thing is over and help others along the way.  Leave no man where you found him.
Unspoken
TL:DR
Don't stop believin'
SYITG!