CONDITIONS/FORESKIN
Beautiful morning at 45 degrees, starry skies, with a slight breeze.  The last day of the last year in the decade of the 2010s.  The same decade that brought us Game of Thrones, our new overlord Taylor Swift, and our boy Darla to the #gloom.  A great day for a VQ; however, our VQ had some last minute changes of plans leaving the #MenOfDepot with YHC….sorry fellas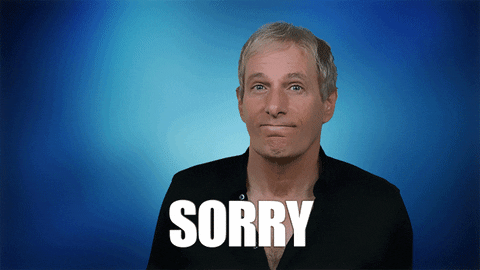 DISCLAIMER/WARM UP
Disclaimer given, instructions today were to do what you can do, but leave it all out there on the field today since it was the last day of the year (probably sound advice for any day).
Windmills x 20 IC
Overhead Arm Claps x 20 IC
Little Arm Circles x 10 IC (both directions) Lumbergh catching onto the "20" theme at this point
Grab a block and line up on the field near the playground, drop your blocks.
THE THANG
A quick group mosey across the field to check for moisture content revealed that saturation levels became less than desirable halfway across, so we called an audible and set our distance roughly 25 yards (near a kids soccer goal…aka Handball goal) from where we dropped our blocks.
2020 is just on the horizon, so we used that as our theme doing lots of different sets of 20 reps of exercises like so…
20 Block Bench Presses, run across the field, 20 Squats, run back x 2 rounds
20 Overhead Presses, run across the field, 20 Jump Squats, run back x 2 rounds
20 Rows, run across the field, 20 Monkey Humpers, run back x 2 rounds
20 Curls, run across the field, 20 Bonnie Blairs, run back x 2 rounds
After a well-intentioned diatribe from YHC on the importance of humility (very well-received by the PAX, YHC might add)….
….instead of doing an exercise on the far end of the field, we'd run through the low soccer goal (no net obvsey) on our return.  Some folks seemed to get the bowing portion of this better than others….choosing to work on humility next year or practicing their limbo (Joanna).
20 Big Boy Sit Ups, run across the field and back x 2 rounds
20 Pull Ups (modify as needed), run across the field and back x 2 rounds
Quick time check and then….
40 Block Bench Presses, run across the field and back
40 Overhead Presses, run across the field and back
40 Rows, run across the field and back
40 Curls, run across the field and back
40 Big Boy Sit Ups, run across the field and back
Time was up, so we returned our bricks and blocks and moseyed back to the parking lot for BOM, COT, conclude BC.
MOLESKIN
Another year and another decade have passed us as we leave 2019 and move onto 2020 later this evening.   A new year represents an opportunity for new beginnings and an time to reflect on the successes and failures of the previous year.  Of course, the new year is an arbitrary date.  We can hit the "reset" and/or "reflect" buttons whenever we choose, or at least until it is too late to do so.
My hope for each of us at year end is that we take time to reflect on where we are in our lives…with our health, with our relationships, with our faith and assess if there is a gap between where we are and where we want to be.  Closing those gaps starts with a decision to do something about them.  Those decisions put into motion with action and the right processes can lead to the habits we need to advance us to where we want to be.  If you've been in F3 for a while you've experienced this and have seen others do the same.
So where do you want to be at the end of 2020?  Think about it, write it out, set goals, develop a process to track your progress, and tell others about it and ask them to hold you accountable.  Better yet, offer to do the same for someone else.  Work alongside them and help them achieve their goals.  You never know where that path may take you.
T-Claps to the men who posted this AM….Pothole, Moose, Joanna, Lumbergh, and Handsy visiting from Memphis.
ANNOUNCEMENTS
Reminder here, if you want to accelerate your 2nd and 3rd F, make sure to give the new 2nd F @F3Locktite and 3rd F @F3TwoTil twitter handles a follow for information on news and events.
F3 Legacy – every Tuesday at Depot, 5 AM, come on out and #accelerate your 3rd F with us.  We are nearing 2 months of doing this and I think the regulars would agree that it's beneficial to get together and chat about life's trials, triumphs, and tribulations.  Come on out and join us.
Tomorrow 1/1/20, Handball at some point at Depot.  Time has not been finalized, but it will be a good location to see some #SpilledMerlot for those hard partiers tonight!  Keep an eye on twitter for details.
1/11/20 – F3 Lake Murray Celebration – we'll kick off 2020 with an F3 Party for us and the M's and awards galore for the PAX. Will be held at Portrait Hill Clubhouse from 6 to 10 pm.  Get your HCs in ASAP for this to YHC, looking forward to seeing you there!  More details on this on the twitters this week, so keep your eyes peeled.
2/29/20 – The return of the Cottonmouth CSAUP!!! See the pre-blast below and get your HCs in for this awesome event.  Sure to be a great time!
3/14/20 – Alternate date for the assault on Sassafras Mountain backpacking trip.  Follow @f3locktite to stay in the loop on this and other items.
We are set to kick off a new year of the 150 post challenge for F3 Lake Murray.  All you need to do is follow @f3LM150, track your weekly posts, and submit them to @f3LM150 each Saturday.  Simple and easy way to join in on the fun, have a little healthy competition (literally), and get better at the same time.  This is a great way to get some accountability from your brothers and get in the habit of recording your posts (what gets measured gets managed, after all).
Much like 2020 round the corner, the Depot Q sheet is full of opportunities.  Let's get this thing filled out today
1/2 – Quest Q, Handsy from F3 Memphis!!!
1/4 – OPEN
1/7 – Moose
1/9 – Fool's Gold
1/11 – OPEN
1/14 – OPEN
1/16 – OPEN
1/18 – OPEN
1/21 – OPEN
1/23 – OPEN
1/25 – OPEN
1/28 – OPEN
1/30 – OPEN
Let's fill those open dates men.  Link below to sign up to Q:
Reminder – the Ocho on Sunday's at 8 PM, @F3depot.
Reminder – coffeeteria following Boot Camp/Handball on Saturdays at Depot, 0630.  Chick-Fil-A is the usual spot for this.
Run Groups – these are in flux a bit with some new times and locations, follow @f3stagger, @f3twilight, and @f3swagger for details.
PRAYER REQUESTS
Prayers for the many PAX we have on IR or returning from IR (Dracula, Soft….Toss, Speedo, Milkman) for speedy recoveries and that they can join us 100% back in the gloom soon.
Prayers also for those who are dealing with illness (either themselves or their families) with a special call out to Roommate's sister and father and Arrears' mother as they continue their battles.
Prayers for those celebrating the end of the 2010's tonight, keep them safe and back here with us in the gloom in 2020.
Prayers for safe travels for Handsy and his family as they return to Memphis later this week (and for Handsy as he takes the Q at Depot on Thursday!).
Praise for another year here on the #BigBlueBall.  Let us all be grateful for what we have and what is yet to come!
Unspoken
TL:DR
Let's make 2020 the best year yet!
SYITG!