With little to no fanfare, #Scramble jumped on the 10K bandwagon testing out a diverse route of flats & hills.  It was good.
Conditions: The last, perhaps, of the 60 degree mornings…  'gonna be hot by Friday.
TheThang: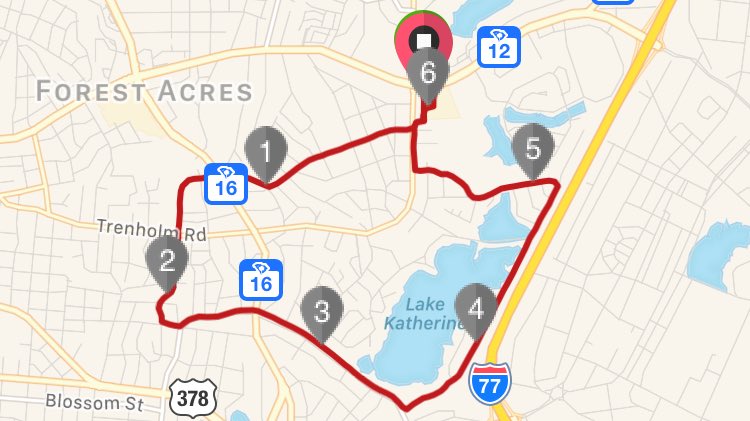 Left out of Trenholm Plaza onto Trenholm Road
Right on Converse
Right on West Buchanan, which becomes East Buchanan, which becomes Heatherwood which becomes Cedarwood with narry a turn to be made
Left on Devereaux
Left on Kilbourne
Left on Shady Lane
Left on Quail Lane
Right on Forest Ridge
Right on Trenholm for the blaze back to Trenholm Plaza
Loop the parking lot as needed to tap 6.22 Miles and take the trophy on @Strava.
COT & BOM
Announcements:
Big league #Convergence planned for Saturday, 7:00 at Dreher.  You're going to want to be there.
Prayer Request for McNuggett's M who fell while running.