Conditions
83ish, dry, PAX were cheery, upbeat, and well-rested….lemony-fresh even (like precisely 50% of the handball jerseys)
One Minute Warning, Circle Up, Disclaimer, Warm Up
SSH x 20 IC
Mosey to the bottom of the hill near lower speed bump.
Windmills x 20 IC
Mosey to the 2nd park entrance.
TTT x 4 IC
Leave roadway to allow fashionably late PAX to pass by.  Note there is a strict @f3depot policy prohibiting "Naming and Shaming", so these PAX fashionistas will remain nameless.
Lets just say their names rhyme with "careers" and "funberg".
Coincidentally, Funberg is the name of a new startup I'm forming.  The business model involves of building a series of trendy resorts on icebergs. Our motto is "Global warming – Let's make some lemonade out of this lemon up in this bitch".
Our signature drink "the Al Gore", will be a lemony treat made from said icebergs, Tennessee sippin' whiskey, and a hint of polar bear tears.  The food will be "off the chain" and have tons of apps and zertz…
Keep an eye out for the kickstarter link in your inboxes…
TTT x 16 IC
Mosey to the top of the hill where we were joined by Lumbergh and Arrears. Oh hey guys, where did you come from?
IW x 20 IC
Grab a block and head to the parking lot.
The Thang
The PAX circled up with their blocks and noted a block in the center, a mysterious bag, and YHC yammering on about something (what the hell is in that bag anyway…..is it a present.??…cookies maybe.???….why won't the Q shut up and tell us!).
The bag held a six-sided die (or dice for those who were getting laid in high school instead of playing DnD) and some playing cards which would help YHC demonstrate a core principle of high-level leadership.  #delegation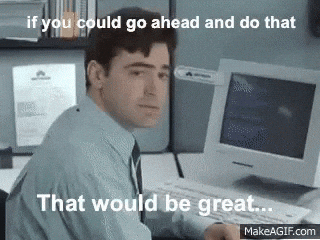 Here's how it went down…..
-the PAX took turns bear crawling to the center of the circle
-if not your turn to bearcrawl, plank on your block and comment on the bearcrawling technique, speed, and general lack of skill of your fellow PAX (Note the "rest" position is the high plank on your block in all cases) OR don't plank, but make up for it by increasing level of mumblechatter
-Once at the center of the circle roll the die. The number rolled corresponds to the following exercises:
Overhead Presses
Curls
Kettlebell Swings
Bench Presses
Rows
Merkins
-Also, draw a card The value of the card corresponds to the number of reps in this fashion:
Number cards – whatever number it is (i.e. "2" is 2 reps)
Face cards as follows:

Jack – 11 reps
Queen – 12 reps
King – 13 reps
Ace – 15 reps
For example, I roll a 6 and draw a King = 13 Merkins, make sense?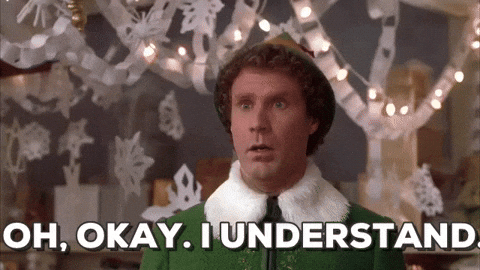 With clear heads and open hearts, our 14 heroic PAX then proceeded to perform two rounds of the above exercises (each PAX rolled and drew twice).
Tclaps to A1A for encouraging us to finish 2 full rounds of this and allowing us to get some overtime in. #ISI
YHC did not do a great job of recording the precise number of reps for the various exercises that were done on this fine July morn.  Let's just say that there were a lot of them, there seemed to be more overheads, rows, and merkins than anything, and the PAX got swole.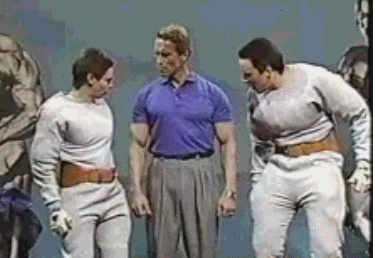 Additionally, in a stroke of Rain Man like Vegas card counting ability, after a few relatively low numbers, the PAX always selected card values above 10 reps for the remainder of the Q.  It was very odd, to say the least.  #weird  #inexplicable #doucheQ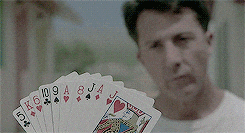 The PAX then put the blocks away and concluded The Thang.
Major T-claps to the 14 PAX who arose from their Saturday morning slumbers to get better at bootcamp!  #effthefartsack
The Real Thang…Handball
While our Saturday bootcamp has continued to grow the last several months, with more and more PAX embracing this "double-down" opportunity, the Big Show in @F3LakeMurray on Saturdays continues to be Handball.
The first and most important challenge of Handball, is picking your team.  This has historically been done in a variety of ways:
Count off by ones and twos (ones vs. twos)

This is known as the make sure you aren't standing adjacent to Faulkner (or Moose, or FN3, or JDee, etc.) strategy…curiously YHC notes that whenever we do this strategy, all of the PAX seem to want to stand next to him  #weird

Divide up based on birth month

and lie about this as you see how the teams are getting stacked

Divide up based on birth year

and lie about this as you see how the teams are getting stacked

Select captains and schoolyard pick

Strategies here consist of pick all the tall guys, pick all the fast guys, pick all the tall and fast guys, pick all the athletic guys, pick all the short guys (ok, no one does this last one)
Some games are evenly matched and others are pretty much shitshows (#foreshadowing), but they are always fun.
In order to inject a bit of randomness into the picking process, YHC extended the fun and games theme of the bootcamp by holding a Survivor style "rock pick".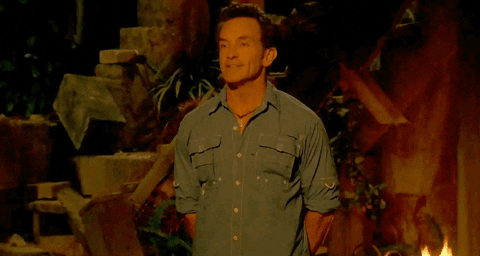 Red and black checkers were placed into an opaque bag and the PAX each closed their eyes while picking one.  The PAX held the checker behind their back and then all revealed at once….
I can only say that I'm humbled and honored to have been a witness to the balance and equality that this new methodology afforded the PAX and our beloved game of Handball.  
Ok, so that's maybe a little overselling.  The checker method didn't exactly bring balance to the force….
But it did make for a high scoring and intense game of Handball!  While the gold team (black checkers) won handily, both sides had some absolutely amazing plays and as usual the mubblechatter level was high.  A few highlights for me:
Arrears' Steve Nash-like (or John Stockton-like, depending on your vintage) 20 assists
FN3's wind up rocket launcher goals
Moose and Butterbean's crazy in traffic over the shoulder catches
Faulkner's return and subsequent rejection of Lapdog's errant pass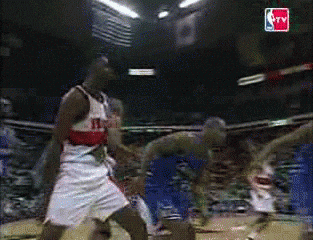 Moleskin
YHC has been casually EHing (casually EHing is a mix of open threats, kitten eyes, outright begging, and reverse psychology) a buddy of his from the Camden area.  Earlier this week this FNG (welcome Whaler!) and YHC posted in Camden for the first time.  Aside from getting to meet F3 brothers you didn't know you had, traveling to different AOs is a great way to pick up new exercises, get ideas for your own Q's, and of course learn hilarious new F3 names you can bank for future FNGs in your own AO (nice to meet you Crackhead, by the way).
Today's Q was at partially brought to you by our brothers @F3Camden who did a similar "Deck of Pain" Q on Tuesday.  Thanks HIM for the inspiration!
One change YHC did here was to "stack the deck" with the cards.  After the first 2, 4, 6, and 8 rep cards the remainder of the cards were 10 or higher in reps.  Tclaps to Lapdog for recognizing the #doucheQ move. 🙂
There was a method to this and in fact, if we think about it, our F3 workouts contain many potential life lessons, if we really dissect them.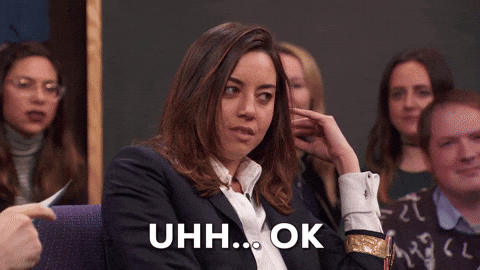 For example….take the increasing number of reps from the cards….
That's kind of like those little daily practices (posting regularly, pushing yourself, getting comfortable with being uncomfortable) that incrementally drive us out of the ordinary and propel us to be realize our full potential and be…..extraordinary!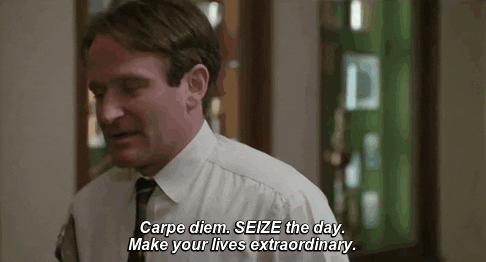 On the other hand, if each day our habits are more negative over time, the opposite can happen.  Kind of like the example of the frog that is boiled in the pot of water as the temperature is slowly raised without him realizing it.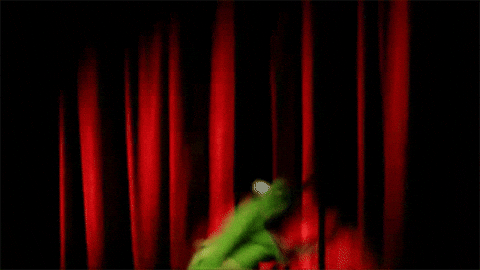 When this happens, the canyon between where we are and where we want to be widens.  The result….discord…crisis….why yes, I will take more ice cream please with some horse tranquilizers on top.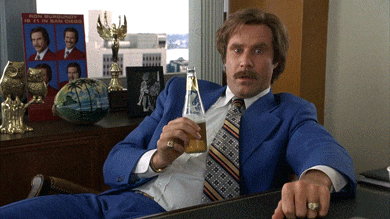 The good news is, each of us can choose to stack the deck in our favor.  It starts with a decision for to do the things we know we should be doing. They are probably the simple things, but rarely the easy things.
Whatever that choice is for you (for example funding my our Funberg kickstarter), I hope that you do it.
If you're in doubt or in need of a little motivation, just look to the left or right of you in the COT and you'll find a brother who'll lend a hand.
#carpediem   #froglegs  #makelemonade
Announcements
Welcome our newest FNG Chris McNabb aka "Spring Break"!  By the end of the Handball game, Chris' sweat-soaked white cotton T-shirt left little to the imagination (actual footage below).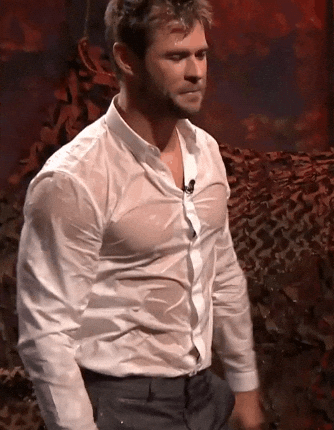 Name Chain – Nips > Wet T-shirt > Spring Break   Give him a follow @chrismcnabbb   (with 3 b's)
Also welcome our brother Wino from the other side of the lake who EH'ed his nephew to join us!
Reminder – the Ocho on Sunday's at 8 PM, @F3depot
Reminder – coffeeteria following Handball on Saturday's.  Chick-Fil-A is the usual spot for this (although, since YHC is publishing this a day late and Chick-Fil-A is closed on Sundays, see you at Ray's Place).
Prayer Requests
Let's keep our F3 brother Gump and FiA sister Seam Ripper, in our prayers. Their son passed away in a tragic accident last week.  Funeral services were yesterday.
As you may have seen on Twitter, there's been a tremendous outpouring of love and support from both F3 and FiA.  It's in times like these, that I'm reminded how much more this is than a "workout group."
As a husband and a father, I can only imagine the emotions that they are going through at this time.   It affords each of us an opportunity to reflect on our own lives and what is really important.
I don't think I could say it any better than Brother Si who summed it up perfectly in the BOM:
"Hug your kids.  None of us are guaranteed tomorrow."
TL:DR
see above, each day is precious