CONDITIONS
A balmy 77 degrees with a heaping helping of early morning dew.  Not unlike San Diego, which they say is a perfect 77 degrees year round.  A fun fact about San Diego….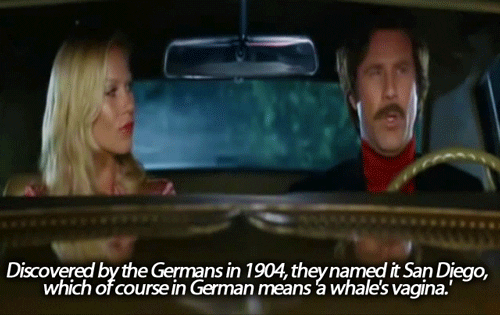 #neverstoplearning, #Burgundylogic
Another notable "condition", was that many parts of the world experienced a fantastic "supermoon" lunar eclipse just the night before.  While YHC and the #menofdepot missed out on this celestial happening, we were greeted with a nearly full moon that shone brightly on the PAX in the gloom.  This illuminated the Magnificent 6 (plus 1 YHC, best described as "substandard") PAX who held their noses to the wind (unless near STH, dude brought the fartsack with him this morning) and were clearly ready to shapeshift and release their inner wolves….
UNO MOMENTO WARNINGO Y DISCLAIMER..O
YHC is quite unprofessional. Do what you can do.  Always push yourselves. When pushing it….push it real good….
WARM UP
We decided to mix things up right out of the gate.  The PAX were instructed to grab two bricks and to make sure to choose wisely as they would be getting to know them quite well.  T-Claps to Blue Crab for being the only one to grab the "man-maker" bricks #mofoyo$$$
The PAX circled up in the parking lot for some brick warm ups which went as follows:
SSH x 10 IC (with bricks)
TTT x 10 IC (with bricks)
OAC x 10 IC (with bricks)
Windmills x 10 IC (with bricks)
IW x 10 IC (with bricks)
The PAX then moseyed for a lap down the entrance road, back up the 2nd entrance, and to the playground.  While moseying do Raise the Roofs OYO.
THE THANG
In the continued spirit of trying something new (like warming up with the bricks), YHC decided to have the PAX do a "new" exercise called the Brickabout.  Brickabout is a play on words of the introspective Australian "walkabout".
During a walkabout, a PAX journeys in solitude and attempts to uncover the very secrets of life itself.  They say at some point during this trek, a PAX's spirit is no longer consigned to its earthly vessel.  It is at this time that true enlightenment occurs.
Others say, sometimes a PAX needs to just GtF away and recharge his batteries….(I mean, pipe down, can't you see that the effing game is on?!?!?!)
Our Brickabouts were about none of this.  They were done in cadence and went a little like this:
Plank on bricks and maintain plank position throughout exercise
On one count, move right brick forward
On two count, move left brick forward
On three count, return right brick to starting position
On four count, return left brick to starting position
Rinse and repeat
Alternate versions have the bricks moving backward, left, or right
Another "unnamed" brick exercise (let's call them "Brick Flies" for simplicity and confusion) we did in cadence went roughly as follows:
Standing, bricks hanging down to your sides, excited look on face 🙂
Raise bricks in front of you (bricks forward)
Spread your wings and move bricks to the side (bricks pointing out to the side, a "fly")
Raise bricks up into an OAC (OAC Brick Flies) OR
Return bricks to your side (Downward Brick Flies)
Resume excited look on face 🙂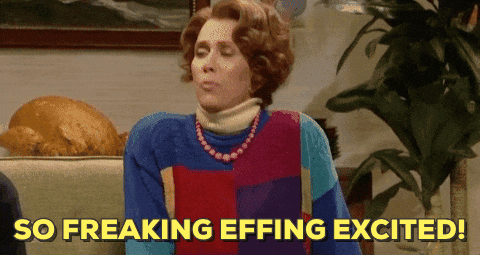 The overall sequence then went like this:
Forward Brickabouts x 10 IC
Brick Curls x 10 IC
Forward Brickabouts x 10 IC
Backward Brickabouts x 10 IC
Step Ups on benches x 20 (or 40 if Moose and A1A) OYO
Backward Brickabouts x 10 IC
Downward Brick Flies x 20 IC
Left Brickabouts x 10 IC
Step Ups on benches x 20 OYO
Right Brickabouts x 10 IC
OAC Brick Flies x 10 IC (Tclaps to Moose for giving us the right cadence here and making up for YHCs lack of rhythm)
Left Brickabouts x 10 IC
Right Brickabouts x 20 IC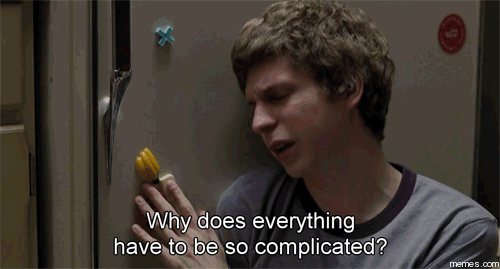 The PAX then circled up for a little brick Mary, which consisted of:
Brick Narwhals x 10 IC (Tclaps to Blue Crab for the nomenclature #lexicon)
Brick LBCs x 10 IC
Brick American Hammers x 10 IC
Running short on time and realizing a few PAX were arriving for handball and/or awkwardly waiting in their cars watching us make sweat angels with Mary, we said a sweet "until next time" to our bricks and headed for the BOM.
Tclaps to my 6 brothers Blue Crab, A1A, Moose, Spring Break, STH, and Penthouse for getting the early AM work in and encouraging me to do the same.
Tclaps also for Spring Break and Penthouse. Despite being our newest members, these dudes are posting like fiends and setting a good example for the rest of us.  Glad to have y'all on the team!
Give em a follow at:  Penthouse – @penthou13612933 and Spring Break @chrismcnabbb
EVEN BETTER THAN THE REAL THANG (HANDBALL)
YHC thinks Bono would approve of YHC's shameless pluggery of Handball with one of U2's classics.
I also think The Edge would play Handball a little like a combo of Paint Chip and Stewardess.  By this I mean he'd be a terror in the goal, an expert in the fundamentals of defense and ball movement, look selflessly for the open man, and would absolutely shank a PAX if he stood between him and his goal.  #neverforget #bionic-hand
Saturdays mean Handball @F3Depot and we had a good crowd of 14 PAX today!  After gathering the goals and a little pre-game banter about testicle size and how it may or may not relate to if you did the pre-Handball boot camp, YHC laid out the special rules for the day:
No dribble (sorry Senator Bellhop)
Goalies must be swapped out with a new goalie each time #sharethelove
The PAX would be divided into teams based on F3 tenure (greater than 2 years vs less than 2 years)
As YHC surveyed the team distribution, it looked as though it would be pretty even.  In fact, we had a perfect 7 vs 7 split.  As the game wore on; however, it was clear that the F3 veterans were willing to win at whatever cost against us newbies #sourgrapes #takemyballandgohome.
Although the final result was a bit lopsided, it had its share of exciting moments and perhaps more "in the Box" calls than we've ever had (this helped by the trace fossil existence of said Box and the PAX' 20/20 vision, which seemed to get better the farther away from the action you were).  A few highlights for me were:
The Veterans jumping out to a 5-0 lead
The Newbies comping back to tie it up 9-9
The Veterans toying with our emotions before soundly thwarting the comeback
Milkman scoring the "Golden Goal" to secure the comeback victory for the Newbies…wait, that isn't a real thing?
Bellhop's 3 textbook jumping goals (dude started out hot)
Pothole's 5 or 6 textbook jumping goals (all hail the Box)
Milkman's 2 pointer goal and the other 3 or so that got discounted (turns out the Box is a fickle mistress)
Moose and Ham Bone's post work and give and go w/STH
Shakespeare's repeated INTs and deflected passes
Extra voodoo mojo on the ball today, maybe more dropped passes today than I recall before (could be proportional to the number of times YHC touched and subsequently pooched it #statistics).
As always, it's a tremendous amount of fun to get out here and toss the ball around. It's a different type of workout than you get from the boot camps and run groups and the competition and supportive leadership (#trashtalk) adds something special.  If you haven't come out for this or you've been away for a while, y'all come on back now, ya hear?
MOLESKIN
Since YHC Q's with supermoon eclipse like frequency (working on this), YHC likes to mix it up a little sometimes.  Adding the bricks to the typical warm ups added a little something new #awkwardness, but luckily no one was the worse for wear.
The new Brickabout sequencing and the title of this post owe their inspiration all the way back to 1988.  The astute PAX will note that our Brickabout sequence was up, up, down, down, left, right, left, right and we did a little ab (A, B) work at the end.  This sequence in Nintendo lore is known as the "Konami Code" (up, up, down, down, left, right, left, right, A, B).  Konami was a primo game developer for the original Nintendo back in the 80's and 90's and they liked to insert this code in their games to give you an Edge.
This edge wasn't an Irish guitarist with a penchant for reverb, but typically extra lives in the game.  You see, Konami's games were notoriously difficult and those extra lives were hugely helpful when you were trying to master them.
Back in 1988, I was introduced to the Konami code by a great friend and early mentor, who sadly is no longer with us (see info about my buddy Greg in "Naked Moleskin" below if you have interest).  One of the most famous Konami games of that era was Contra.  This game had it all….two player co-op, a shirtless lead character named Lance, loads of different types of guns, and epic boss battles.  It also had on it's start screen a dude smoking a cigarette…doesn't get much more bad ass than that!
The biggest challenge with Contra was the fact that one hit and you were dead.  Once you died, you had a few more chances, but that bad ass spreader gun you'd been carrying with you and eradicating aliens with since level 1 went bye-bye.
For Contra, the Konami Code helped out greatly by giving you 30 lives.  Also, if playing co-op and your buddy ran out of his lives, you could then share yours with him.  This was a great way to cooperate and made the game much easier.  In fact if you practiced just a little bit, with the addition of the Konami Code, you pretty much could not fail.
So what can we learn from Contra and the Konami Code???  Well aside from the joys of shirtless sweaty men (see the run group info in the "announcements" section below if this is something you're into), maybe we can draw a parallel or two.
First of all, what if we each had our own Konami Code, how would we live our lives differently?  I once heard a speaker say if you want to get to the core of your purpose here on the Big Blue Ball you should ask yourself a few questions:
What would you want to do/see/experience/be if you knew you could not fail?
What would you do/see/experience/be if you had all the money on the planet?
What would you do/see/experience/be if you only had 6 months to live?
Unfortunately, we don't have the luxury of a real life Konami Code.  We don't get 30 lives to get this thing right and save the world in the process.  As the worlds most famous chocolaty candy bites encased in thin candy shells (so as to melt in your mouth not in your hand) might say "we only have one shot….one opportunity, to tear this mother effin' roof off like two dogs caged."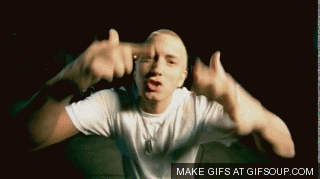 Even if you are allergic to dogs, it may still be useful to ask yourself the above questions.  You may be surprised at the answers.  I know I was.
The other corollary I'll offer before this soapbox shatters in a cloud of more splinters and effervescent bubbles than a Canadian lumberjack rave, is the co-op mode and sharing your extra lives.  I think it's a human (particularly male human) tendency to hold stuff in, deal with it ourselves, and assume that if you need help with something it's a sign of weakness.
While we may not get 30 shots at this thing, if you are in F3, you've got a great opportunity to live your one shot in co-op mode.  All of us have a cross to bear and likely one of your F3 brothers has gone through something similar or at minimum will always be there to "leave no man behind, but leave no man where you found him".  Take advantage of this.
Besides, co-op is much more fun than playing with yourself…..er….. :/
ANNOUNCEMENTS
CONVERGENCE – Saturday 8/4/18 at 0615 we will celebrate Strut's 5th anniversary with a convergence.  We only do these quarterly now, so it's a fantastic opportunity to meet /see your brothers from other AOs.  Convergences are generally a "special" level of beat down. I know they are planning some good stuff to test our mettle.  Strut meets at Seven Oaks Park, just off of Leisure Lane in Irmo (at lower parking lot):
Run Groups – If you are struggling with endurance during the boot camps or want to improve your stamina on the Handball field (does not help with catching ability, unfortunately) then definitely give the run groups a try.  Some details below for a few of our local ones:
Swagger – Mondays 0530 to 0615 at Little Caesar's on St. Andrews
Stagger – Wednesdays 0530 to 0615 at Ballentine Elementary
Donut Run – Fridays 0515 to 0600 at Dunkin' Donuts on Lake Murray Blvd
Check the Twitters for other runs in the area on Saturdays and Sundays
P200 – The P200 is coming up in March 2019.  There are still a few teams looking for folks and alternates are always needed.  Check the Twitters or reach out to your AOQs
The Ocho – Sunday night Handball at 8 PM, @F3Depot.
Blue Ridge Relay Rucking – Some folks don't think running 200 miles up and down mountains is hard enough.  They prefer to strap weights onto their backs before they do it.  There are a few spots open for this if you are interested in joining.  Reach out to Bumblebee on Twitter at @bvarner9  for more details.
Meals on Wheels – Meals on Wheels in Columbia reached out to F3 and FiA about getting assistance delivering meals.  Stagecoach is the point man for us (thanks SC!).  Let him know if you'd like to learn more or help out.
Senator Bellhop – I normally keep my BB's light on the politics and heavy on the BS, but if you are reading this, you probably are away that our very own Bellhop is running for Senate District 20.  I've been fortunate to get to know Bellhop through F3 over the last year or two.  In my view, he is fundamentally a great human being.  I commend him for the fortitude and self-sacrifice it takes to run for office.  If interested in helping out in his campaign for this important role, reach out and he'll let you know how.
PRAYER REQUESTS
JDee's M and his family as they deal with the passing of his father-in-law.
Brian and Megan (friends of Moose) they mourn the tragic loss of a child.
A1A's daughter as she returns from a lengthy mission trip in Honduras on Monday.
Soft Toss' M as they deal with some health issues and work with doctors to get treatment.
Unspoken.
BONUS MATERIAL (NAKED MOLESKIN TM)
I robbed the name above from one of my favorite back blasters Socrates who uses that moniker in his BBs (outright theft is the greatest form of flattery…or something).
I wanted to expand a little on the moleskin above and share a story about my buddy Greg. He was the dude that taught me the Konami code way back when.
Greg's parents were separated and lived with his mom during the school year and his dad (who was a neighbor of mine growing up) during the summers. He was a year older than me, which was a big deal at the time. He was quick with a joke, outgoing, and had a confidence that bordered on cocky.  I looked up to him a lot and was glad to call him a friend.
One of our favorite activities was basketball.  He always was a better ballplayer than me.  I don't think I ever beat him one-on-one (he never took it easy on me), but he definitely pushed me to get better than I would have otherwise done on my own (kinda like you if you are reading this F3 brother).  As described above, we also shared a love of the NES (the playing field on Double Dribble was a little more even).  There were lots of shenanigans we got into as kids, (most are best left off the internet in case SC or BH ever call me up to be a running mate down the line), but the thing I remember most was all the laughter and how much simpler life was back then.  I also remember how we would go most of the year without seeing one-another and then would pick right back up where we left off in the summers (this can be much harder as adults for some reason)
As happens a lot of times with childhood friends, Greg and I eventually grew apart.  At some point he stopped spending summers with his dad, so I would rarely get to see him.  Occasionally I would get word of how he was doing through my parents or if I happened to bump into his dad.  I found out in Jr. High that Greg had been diagnosed with leukemia.  He battled hard and eventually got to a cancer-free diagnosis.  I assumed he was out of the woods.
The last time I saw Greg alive was in the summer of 1997.  There wasn't a lot to do in my small WV hometown, but on the weekends if you had a car or a friend with a car then you were typically "cruising" (I don't know if kids these days do this, maybe it's app based now…..Tinder, perhaps).  Greg was hanging out in a popular cruising area in his cousin's 80 something Monte Carlo SS (it is WV after all).  I suppose we were both in the "cool dude" phase of our lives at the time.  It had been so long since I'd seen him.  He was smoking a cigarette and had been "hanging in there".
I wish I could tell you we had a deep and meaningful conversation, but we didn't.  We exchanged a couple of brief platitudes about the "good ole days", and that was pretty much it, we were off to our collective next cruising spots.  I didn't know it at the time, but Greg's cancer had come back with a vengeance.  Despite battling it again with everything he had, he would pass away in December of 1997.
Just a few weekends ago while cleaning my office, I came across Greg's obituary in a box of keepsakes I had.  Even though it's been 20 years since his funeral, it hit me pretty hard as memories from long ago (a few described herein) came flooding back.  In 20/20 hindsight, I wish I'd gotten rid of the bravado and had a real conversation with him that last night I saw him.  Really learned about what it was he was going through and most importantly listen.  Learn about the things he'd dreamed and aspired to do and maybe even any regrets he was harboring.
I wish I also could have told him how big of an influence he'd been on my own life. Told him how much I enjoyed our friendship in those formative years of our lives.  Maybe we could have reconnected and I could have in some way helped or at least offered a friendly ear as he dealt with things the balance of the year.
The truth is, we don't know the number of our days, only that they are numbered.  Whatever that thing is we are putting off, maybe today is the day to do something about it.
SYITG
TL:DR
Whatever it is….don't wait.