Environmental readings: 42 degrees, 72% humidity, low UV index, moon is in the Waning Gibbous phase, and an unhealthy air quality (per the Weather Channel).  Executive summary:  overall a pleasant morning to post (but isn't everyday?!).
8 members of the Jumanji Herd gather on this morning, looking to get better and shake off the cheer from yesterday. The first step in that process, which is the most difficult, is done, that being parting oneself from the warm fartsack.  Now, it rests on the shoulders of YHC to aid the lads in their efforts.
But first, YHC, feeling the spirit of this special day (Boxing Day), would like to share a family holiday classic (abridged version), a story we all know well, that being the timeless classic, A Boxing Day Carol.
The hero of our story, Eddie Luge, a Canadian of moderate wealth, struggled with the Boxing Day tradition. When greeted in the streets by merry townspeople and their wretched, "Happy Boxing Day," Eddie would always respond, "I don't know what that means!"
After an eventful Christmas Day, Eddie, whom had that day given his assistant, Tom Hatchett, the day off, went to bed muttering about his disdain for Boxing Day. However, later that night, Eddie was visited by his deceased partner, Jerry Barley, who foretold of the coming of three spirits who would visit Eddie that night, starting at the clock strike of 1:00. Eddie, attributing the ghost of Barley to a bit of undigested moose, laughed and drifted off to sleep.
Then, at the strike of 1, the Ghost of Boxing Days Past appeared, he took Eddie back through his life, noting the Boxing Days of his past and Eddie's frustration with his not knowing what the day meant, returning Eddie to his bed as confused as ever. Two more spirits visited that might, at 2:00 the Ghost of Boxing Day Present, and at 3:00 the Ghost of Boxing Days Future. The Ghost of Boxing Day Present showed Eddie the family of his assistant, Tom Hatchett, and Eddie learned they truly had no clue what the day meant, nor did Eddie's nephew.  The Ghost of Boxing Days Future foretold the story that no one will ever figure out the meaning of the holiday, then returned Eddie to his bed.
Eddie awoke with the rising sun, jumped from his bed, and flew to his window! Spotting a young boy he shouted, "What day is it, boy?!"
The boy replied, "Monday."
Eddie shouted with glee, "You mean its Boxing Day?! The spirits did it in one night?!"
The young boy replied, "What the hell is Boxing Day, you idiot?!"
Realizing he was not the only one who had the vaguest idea what Boxing Day is, doing like all Canadians did that day and every day, he went and played hockey.
Anyway, back to the Backblast…… with a stop by the Socractic jukebox. For today's music,  seeing it is Boxing Day, YHC goes Canadian, so here is Rush, with their timeless hit, Working Man:
The one-minute warning was sounded, no FNGs noted, disclaimer given, prayer offered, and off we mosey into the dark taking the long way for a rolling COP.
First stop, circle up:
15 Windmills (IC)
15 TTTs (IC)
15 Imperial Walkers (IC)
Mosey a little and circle up again:
15 Squats (IC)
30 Alternating Lunges – 15 each leg (OYO)
15 Calf Raises (aka Phil Mickelsons) (IC)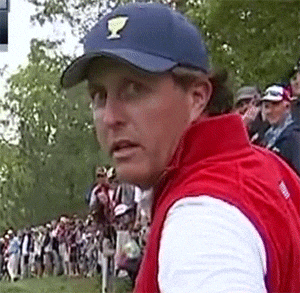 Mosey a little and circle up again:
15 Merkins (IC)
15 LBCs (IC)
15 Freddie Mercurys (IC).
Mosey back to the brickhouse, partner-up and each group grab a set of bricks, or, for the more daring, one block, then make your way to the parking lot for THE THANG:
Partner 1 ("P1) will run a lap counter-clockwise around the parking lot whilst Parter 2 ("P2") completes the assigned exercise.  Flap-jack and continue until the required number of reps is completed.
100 Squat Lunges
200 Tricep Extensions
300 Military Presses
400 Curls.
Bricks/blocks back and mosey back to the flag for Mary –
Closing with 50 LBCs (IC).
Take 2 steps to the SF for COT and BOM.
Naked Moleskin:   We covered a little over 2 miles in the workout today.  Mumble chatter was strong.  Its always good to get to Jumanji.  Thanks for having me.  Post boot camp 5 members of the Herd, including Garmin who skipped the workout but showed for the run got in some miles via run or ruck, then 6 members gathered for post boot camp/run/ruck coffeeteria at Lizard's Thicket.
Announcements:
2d Saturday of each month, Jumanji will have a Migration of the Herd workout where the Herd will visit other F3LexSC AOs.
This Saturday the Herd will converge with its AO from another Region Strut – wheels up at 6:30, coffeeteria to follow.
January 1st, F3LexSC convergence (options will be a-plenty, so there will be something for everyone
Prayer requests/Praises:
Unspoken