12 Pax took the DRP and posted to the gloom of Crypt. YHC wanted to welcome fellow SGPC FNG Red C who was posting at Boneyard. We moseyed down Reaper hill for a little fist-bump fly-by. Cobains to Granola for missing him but luckily he chased us down. From there it just got worse.
The Weather: 50 degrees? The backblast is late so YHC doesn't remember.
The Thang:
Mosey down Reaper Hill to the bottom.
Fist-bumps with the Boneyard gang and a unicorn? OYO.
SSH x 10
Thru the tunnel x 10
Imperial walkers x 10
mosey to the trail by the practice field
Circle up at the end of the trail.
Bulgarian ball busters x 15 each leg OYO
Morning wood x 10 each side OYO
Merkinators x 10 OYO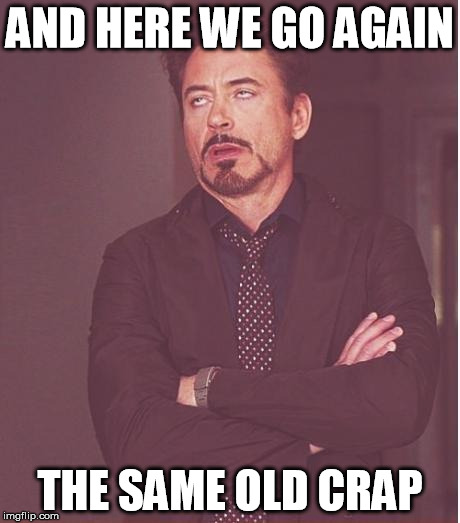 Mosey – quick pace stopping behind the football field
Elevens w/Merkins and Squats
fast pace mosey to the bottom of Tennis Court hill
Rings of fire
Plank/merkins 15/10/5
fast mosey to the bottom of Band Camp Hill
At this point most of the Pax could see where this was going and some "encouraging" YHC to continue running was involved.
Triple Nickel
Sprint to the top the hill
5 burpees
Sprint back down
5 burpees
Rinse and repeat 5 times
Mosey up to the Boneyard lot
6MOM
LBCs x 20IC
Russian hammer x 20 IC
Freddy mercury x 20 IC
Heel touch to V-up x 20 IC
Flutter kicks x 38 IC
Fast mosey back to the flag
Circle merkins to 5
COT
BOM
Moleskin:
The Crypt Pax are a lot nicer than the Turning Point guys. At least YHC only got a hat thrown at him during the flutter kicks rather than a shoe.
Great effort by the Crypt Pax. YHC held a pretty quick pace between exercises and all of the Pax pushed hard to keep up.
Tclaps to the Second Wind gang for allowing YHC to join them. Great discussion as always.
Announcements:
November 11 @ 7:30 am

–

12:00 pm

November 11 @ 8:00 am

–

10:00 am

December 9 @ 8:00 am

–

5:00 pm

December 15 @ 5:00 pm

–

8:00 pm