11 PAX gathered for the last Iron Pax workout of 2019. Been a good run a lot of good 1st F and some quality 2nd F as well.
Conditions- 75 and humid
The Thang: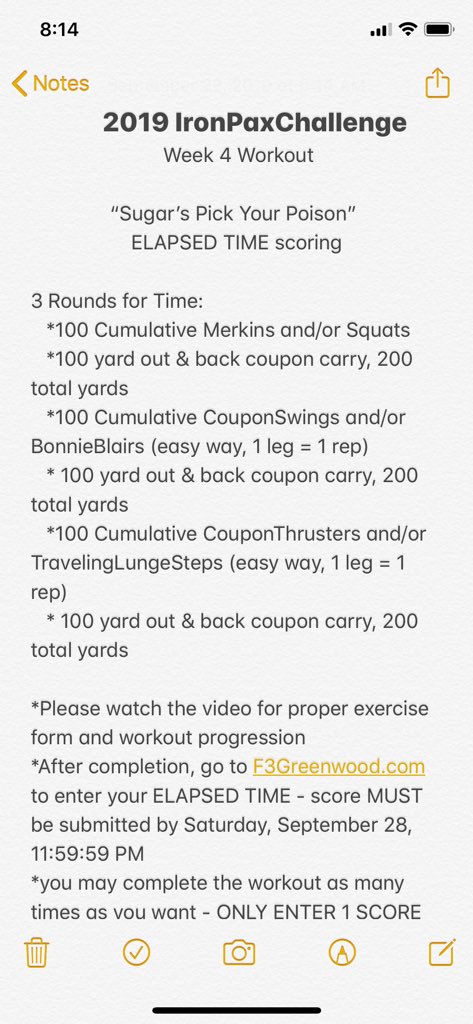 Count-a-rama, Name-a- Rama
No announcements in the interest of time
Prayer
Moleskin- good work by all today and throughout the month who participated in any part of the IPC. Definitely takes discipline to get up and take on a workout you you already know is going to test you physically and mentally. Lets make October great.