Conditions:  76 degrees; 75% humidity, 68 degree dew point, Winds NNW 2, low UV index
My name is Socrates, this is my story.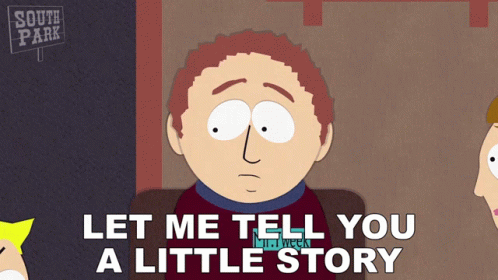 Under the waning gibbous moon, 9 PAX were able to remove themselves from the fart sack and post to get better. 
The one-minute warning was sounded, no FNGs noted, general F3 disclaimer given, opening prayer offered, and off into the dark we go.
Of course, YHC must first provide the weary reader with music to enjoy as you read, so, as I am going to see him live in concert next week, here is Dwight Yoakam with his classic Guitars, Cadillacs.
Mosey down to the lower parking lot for a rolling COP:
First stop: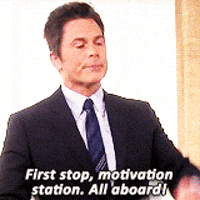 6 TTTs
4 Burpees
7 Merkins
19 Imperial Walkers
42 SSHs
Mosey a little more and second stop:
6 TTTs
4 Burpees
7 Merkins
19 Hillbillys
42 LBCs
Mosey down towards the soccer fields and partner up for:
THE THANG:
BOMBS:  Partner 1 will run while P2 starts exercise.
The exercises and reps are: 25 – Burpees / 50 – Overhead Claps / 75- Merkins / 100- Big Boy Sit-ups / 150- Squats.
The one round of suicides, Partner 1 will while P2 starts exercise, flap jack until each PAX makes 1 trip.  The exercise was merkins.
Jail-break to the SF for COT, BOM, and closing prayer.
Naked Moleskin:  Always a good time posting at Strut.  Prior to BC, WildBlue led us at F3RockPile.
The theme for today's Q is celebration of the Battle of Midway Island.  Midway Island is not much more than a sand bar in the Pacific Island, but that island played a pivotal role in the battle for the Pacific during World War II.  For four days in June 1942, the Imperial Japanese Navy and the United States fought for control of the island.  Given its strategic position, the Japanese planned what they thought was a surprise attack on the island.  They were still riding high off the success of the attack of Peral Harbor in December 1941, and America morale was low based on that same event.   The one disappointment of Pearl Harbor would come back to haunt the Japanese during this battle, that being the Japanese did not destroy the United States' fleet of aircraft carriers as they were all at sea that Sunday morning, December 7, 1941.  Those US aircraft carriers would play an important part in the battle for Midway Island.
Much of the thanks for the victory by the US Navy is due to the code breakers as they intercepted messages detailing the attack as well as the diversionary attack by a smaller Japanese force on the Aleutian Islands, off the coast of Alaska.
During the first day of fighting, the United States was able to sink 3 of the 4 Japanese aircraft carriers.  That success was due to dive bombers from the US aircraft carriers USS Yorktown, USS Hornet, and USS Enterprise (that is why we did BOMBS today which included an uphill run as the battle was an uphill fight for the U.S. forces and the suicides represented that fact that the dive bombers' missions were considered suicide missions – which proofed to not be the case). The US was outnumbered in men, planes, and ships, but were able to defeat the Japanese on sheer will and determination.
As a result of the U.S. victory in the Battle of Midway, Japan abandoned its plan to expand its reach in the Pacific and would remain on the defensive for the remainder of World War II. The battle injected U.S. forces with confidence and drained Japanese morale, turning the tide of war in the Pacific strongly in favor of the Allies.  The Battle for Midway Island was truly a turning point in the battle for supremacy in the Pacific.
Here is a nice little summary:
Praises/Prayer Requests:
Healing for Smokey's Aunt and Mother-in-Law
Unspoken prayers
Announcements:
F3Strut 9-year anniversary, 1st Saturday in August
F3LM Convergence, July 2d at The Roost
Many, many running groups, a rucking group, and kettle bells groups on non-bootcamp days, so get out and get better.
Devo: (from Our Daily Bread)
My Father's Child
Today's Scripture & Insight:   John 14:8–14
They looked down at the faded photograph, then up at me, then over at my father, then back at me, then back at my father. Their eyes were as wide as the proverbial saucers. "Dad, you look just like Papa when he was young!" My father and I grinned because this was something we'd known for a long time, but it wasn't until recently that my children came to the same realization. While my father and I are different people, in a very real sense to see me is to see my father as a younger man: tall, lanky frame; full head of dark hair; prominent nose; and rather large ears. No, I am not my father, but I am most definitely my father's son.     
A follower of Jesus named Philip once asked, "Lord, show us the Father" (John 14:8). And while it wasn't the first time Jesus had indicated as much, His response was still cause for pause: "Anyone who has seen me has seen the Father" (v. 9). Unlike the physical resemblances between my father and me, what Jesus says here is revolutionary: "Don't you believe that I am in the Father, and that the Father is in me?" (v. 10). His very essence and character were the same as His Father's.
In that moment Jesus was being straightforward with His beloved disciples and us: If you want to know what God is like, look at Me.  
By:  John Blase