Foreskin (aka, early Moleskin)
If you are reading this, you know that F3 is almost exclusively done in the gloom and outdoors (or perhaps you are about to be wildly disappointed with the content below after your normal weekend google image search for the word "foreskin" led you to YHC's backblast….if this is you, apologies in advance, but……DM me and maybe we can work something out).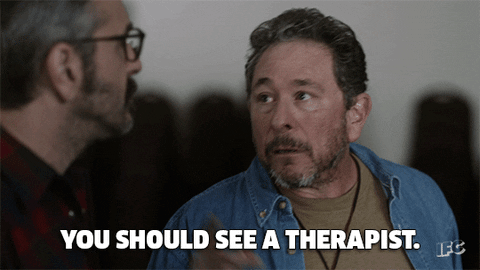 At any rate, YHC is grateful that our Fields of Depot are illuminated, patrolled regularly by Roll Tide to make sure no evil Pokemon harm the PAX #GottaCatchEm'All #She'sCheckingInOnSoftToss, and generally provide all that a PAX needs to properly ingest his #DRP to unleash that latent inner beast impatiently straining at the invisible chains of life's trappings in all of us like a ticking time bomb that is primed and ready to explode at any frigging moment (can't anyone in this effing office but me put paper in the effing copier….arrgggghhhh!!!!) #KaBoom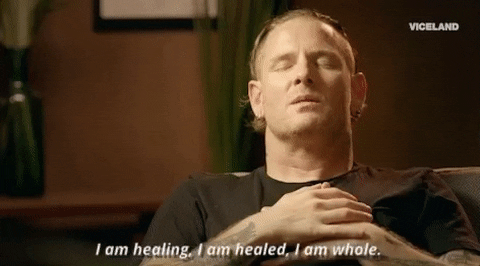 On an unrelated note….
Despite all that, the water infiltration capacity of said Fields of Depot have left something to be desired (better sorting and larger grain size of the field substrate, perhaps) of late as the persistent marshy conditions have prevented us from Handballing like the days of yore (aka 2017, a year with relatively normal rainfall).
In the nearly 2 years YHC has been a part of F3 (man….time flies when you are doing burpees), Saturdays at Depot have been reserved for Handball, with an XL workout thrown in on the front end in more recent times.  Unfortunately with said deluge type conditions the last 5 months limiting Handball and many folks training (or just fartsacking and planning to cram months of training in the night before the race) for the P200, our numbers at the XL workout have been low enough to consider calling the whole thing off.  In fact, with a big gaping hole on the Q sheet for Saturday 2/23/19, the future of the Saturday non-Handball Depot workout looked bleak…
Enter Milkman, Penthouse, and STH (and YHC reluctantly and last minute) who decided to keep the trains on time and running at F3Depot.  While the runners and ruckers were off doing there thing, these four horsemen of the apocalypse…moistocalypse forged an alliance and Q-sheet be damned, decided to Co-Q the workout and make it so.  #WetBandits
Cue theme music…..
or if you prefer a little wrasslin….
It went down a little like this…..
Conditions
Nearly 50 degrees…..sweat, wetness, and backed up drainage all over the place (the above describes YHC after Taco Tuesdays at La Fogata as well).
Disclaimer, Warm Up
After a quick disclaimer the PAX were warmed by YHC up with the following:
SSH X 10 IC
OACs x 10 IC
TTT X 10 IC
Windmills X 10 IC
LAC X 10 IC Forward
LAC X 10 IC Reverse
Take a mosey around the entrance road loop, grab two bricks, and circle up for warm up round 2, which was exactly the same as above, but while holding bricks to add an extra degree of difficulty.
SSH X 10 IC – w/bricks
OACs x 10 IC – w/bricks
TTT X 10 IC – w/bricks
Windmills X 10 IC – w/bricks
LAC X 10 IC Forward – w/bricks
LAC X 10 IC Reverse – w/bricks
The PAX adequately warmed up we proceeded to The Thang.
The Thang
Before we start in Earnest…….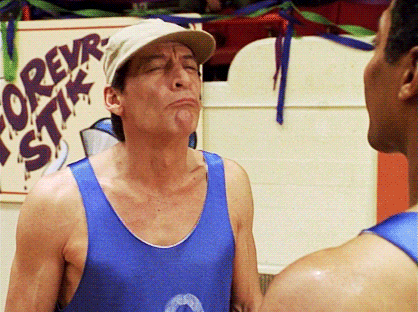 and since the PAX were feeling the brick warm up exercises, we proceeded to do 50 tricep extensions with the bricks.
Next the PAX lined up in the parking lot and the following:
Overhead presses with the bricks while sidestepping across the parking lot (left foot leading)
Mosey back to the start
Spin 180 degrees so as not to have one quad swole more than the other and to change the view for the PAX
Overhead presses with the bricks while sidestepping across the parking lot (right foot leading)
Mosey back to the start
Mosey to the playground do 10 step ups on the benches with each leg (20 total), or just do all 20 with the right leg leading if Milkman
Mosey back to the parking lot and rinse and repeat 2 sets of the side stepping overheads and another round of step ups
Drop the bricks and do 10 pull ups followed by ~1 minute arm hang (plank if/when you get smoked on the arm hang)

TClaps to STH and Milkman for surviving the 1 minute arm hang

Since that was so fun, we again did 10 pull ups followed by another ~1 minute arm hang

TClaps to STH for again hanging on for the full duration (+ about 5 seconds extra, #doucheQ)…looks like all those testosterone supplements STH is taking are paying off
Put the bricks away and each PAX grab a block and head to the top of speed bump hill.  Line up and proceed to do the following exercises (courtesy of STH), followed by a mosey to the bottom of hill and back to the top:
20 Overheads – run a lap
20 Curls – run a lap
20 Block Squats – run a lap
20 Block Swings – run a lap #crowdpleaser
20 Merkins – run a lap
20 Tricep Extensions – finish circuit
Milkman then took the reins and pulled a new exercise (at least to YHC) out of his Gamecocks hat….
Partner up and partner 1 farmer's carries the two blocks across the parking lot and back.  The twist here is you to the regular carry for 4 steps, then shoulder shrug the blocks for 4 steps, rinse and repeat this process until you are back.  This previous sentence does not convey the amount of suck that extra shrug adds to this exercise.
Meanwhile partner 2 does merkins AMRAP then squats and resumes merkins AMRAP.
Flapjack when partner 1 returns.  We did two rounds of this before this portion of the Q was (thankfully) wrapped up.  I'm not sure where Milkman came up with this one, but it at least partially explains why he scores so much in Handball….could just be all the milk, I suppose.
Penthouse then took the anchor leg of the Q and we finished up with the following (my memory here is a little fuzzy due to lack of oxygen at this point).
10 block rows IC
7 half curls up IC
7 half curls down IC #crowdpleaser
7 full curls IC
50 block rows OYO
Cusack block to blockpile
COT, BOM
Handball!
Since there was no handball today it feels a little (extra) inappropriate for the picture below, but in case you are reading this Arrears….this one's for you….#GetBetter
Moleskin
We had a small, but strong group today and I can't think of anyone else I'd rather sweat in the dark with….well almost anyone…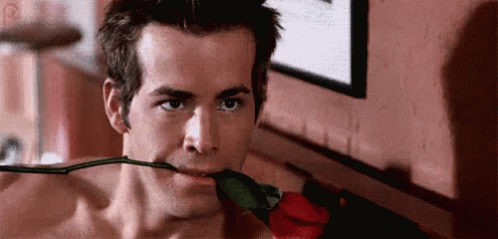 …oh sorry, sometimes I mistake the backblast for writing in my diary, I meant…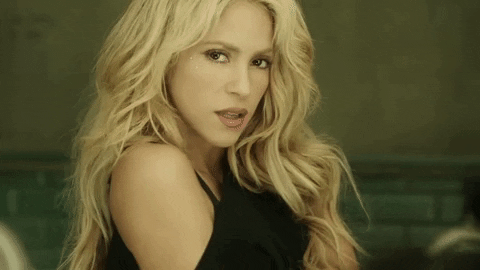 Despite the low numbers, the #mumblechatter was on point today (these are some funny guys) and I'm glad I came out.  I was a last minute HC and if it hadn't been for Milkman initiating things and Penthouse and STH stepping up, I probably would have missed out on all the "fun".
It does bring up an important point about F3 that others have addressed more eloquently than I'll attempt to here.  That whole point about, this thing isn't really about me (or you for that matter) it's about that other person you are there for that might not have otherwise been there getting better if not for that nudge or EH to get them out there as well.  I am absolutely certain, if left up to my own devices, I wouldn't be farmer's carrying anything and certainly wouldn't be able to do some of the things I can do now that I couldn't do just 2 short years ago.
So….if you're still reading this and you've been debating about coming back to the gloom, now's the time!  Do it for you of course, but also for me….and your other brothers that need you to help break whatever invisible chains are holding them back.
Also, every time you fartsack, a kitten dies…..I'm certain of this, just don't ask how I know, but I'm watching you.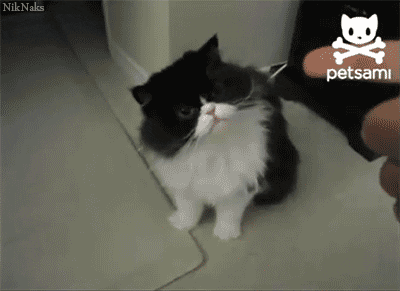 Announcements
The P200 is coming, reach out to @F3LakeMurray if you aren't yet on a team, probably still a slot or two somewhere out there and there are always last minute holes to fill.
Reminder – the Ocho on Sunday's at 8 PM, @F3depot.  Handball….#America'sGame
Reminder – coffeeteria following Handball on Saturdays.  Chick-Fil-A is the usual spot for this.
Run groups – Options galore for the PAX!
Swagger – Monday at Little Caesar's on St. Andrews (0530 am), and Wednesday behind Starbucks on Harbison (0530 am), now officially on the twitters @f3swagger, give it a follow!
Twilight – Tues/Thurs behind Spring Hill High School (0430 am…no, that's not a typo), @f3twilight
Stagger – Wednesday at Ballentine Elementary (0530 am), @f3stagger
Donut Run – Friday at Lake Murray Blvd behind Dunkin Donuts (0515 am),
401k Run – Sunday, across from Lowman Home in Bethel Lutheran parking lot (BOM 5 pm) follow – @f3_401k_run
Saturday's – Just run at handball OR someone is always training for something somewhere on Saturday mornings, DM me or @F3LakeMurray and we'll hook you up!
Rucking more your speed?  Follow F3LakeMurray Rucking at @F3LMRucking for all the deets!
STH's birthday is on Monday….hard to believe this guy is already 18 years old.  Send him a tweet, buy him a milkshake, or better yet get your asses out of that fartsack and join him and #Cindy at Depot for his Q on Tuesday 2/26/19!
2019 Q sheet is up and March is just around the corner.  Get your favorite dates before someone else snatches them.
Prayer Requests
Folks training for P200
Continued recovery for Milkman's daughter
Moose's Family
Arrears' Family
Brother Si as he heads to Greece on a mission trip.
Unspoken
TL:DR
On through the dead of night….
with the four horsemen ride…..
or chose your fate and (a kitten) dies!!!!!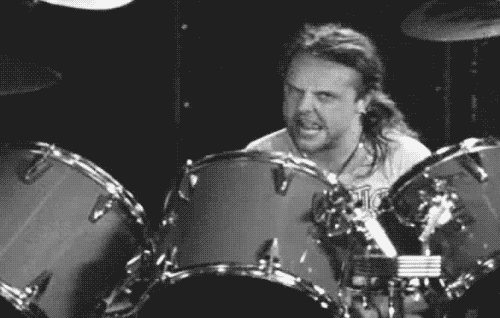 SYITG!