Conditions
64 degrees, humid (or "uumid" as the uumans north of the mason/dixon say), fields were dry and absolutely perfect for some Saturday Handball….but, c'est la vie.
Remember when we used to play Handball on Saturdays???
This being May the 4th, I'm sure the PAX were thinking that YHC, in his utter coolness, would do something Star Wars themed for the occasion….
…alas, YHC happened to see a Modelo truck (#foreshadowing) on his return trip from DR last week and it made him think that we should start the Cinco de Mayo celebration a little early, as you'll see in The Thang below…..
Disclaimer, Warm Up
Five PAX, (Lap Dog, Metermaid, Devito, Arrears, and YHC) showed up for our Saturday Depot boot camp.  Our boy Arrears (since STH is out gallivanting somewhere) decided to arrive fashionably late, but did make up for it with an extra effort of #mumblechatter throughout the morning.
Disclaimer and we took a quick Mosey down the hill, to the 2nd entrance road and back to the parking lot before jumping straight away into The Thang:
The Thang/Moleskin
M    – Motivators (aka Penthouse/Bellhop Shuffle) starting at cinco and working down to uno
Grab a block, congregate in the parking lot and circle up for further instructions.
In addition to the many of YHC's great abilities (strong listening skills – useful when Amanda Hugginkiss put YHC into the "friend zone" throughout most of high school (tell me more about how your boyfriend is a dick, but you won't break up with him, it is so interesting), heavy petting skills, and run on sentence skills), YHC is a history buff….especially when it comes to the national holidays of nations other than that which YHC is from.
YHC took some time to educate the PAX about the significance of Cinco de Mayo and more importantly how our Q was themed around the least significant portion of it (the date).  Admittedly, YHC didn't know much about Cinco de Mayo (who was he/she/it for instance, what does it taste like, and why don't we dye our beer green to celebrate?), but luckily the internet has lots of #truth to discover.
The gist of it is…..in early 1862 our proud hermanos south of the border (not THE Real South of the Border, between Florence and Lumberton, #VoteForPedro, but Old May-hee-co) faced a crisis of epic proportions.  Le' Petite Conquistador himself, Napoleon Bonaparte, and his army of Unsullied invaded Mexico after defeating Davy Crockett, Daniel Boone, and a host of other bearded outdoorsmen in the Battle of the Alamo (Pee Wee's Big Adventure, 1985).
….side note, here's what Morpheus from The Matrix was doing in 1985 before he broke out of said Matrix.  #DRP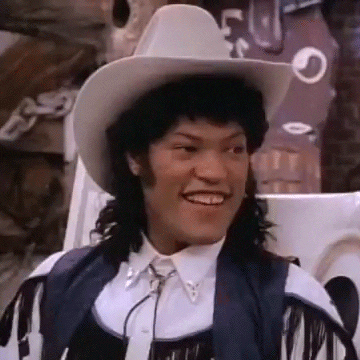 The French invasion was mostly due to the shortage of high quality flour in France, leading to a near collapse of the crepe industry (on which, 98% of the French economy is based…..the remaining 2 percent is berets, baguettes, and Gerard Depardieu films).
The French occupation would not last long; however, as Napoleon's troops became homesick amongst the attractive Mexican senoritas.  While their beautiful brown eyes were appealing, their total lack of any leg or armpit hair to speak of was down right repulsive to the Frenchmen.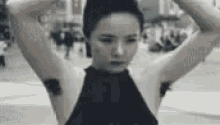 Soon their morale was waning, giving the Mexican army the chance (after a brief siesta, of course) they needed.  They were able to get Iron Man and El Capitan Americano to put aside their differences and work together with their army to oust the French from Mexico.  In fact, on May 5th, 1862 the Mexican army invaded France, defeating Napoleon and then burning his body atop the Eiffel Tower (so as to make sure that he did not come back as a tiny White Walker).
This event shaped European history forevermore as it not only brought the Spanish language to mainland Europe for the first time, it more importantly reunited the Avengers, saving Marvel and then CEO Ted Dibiase from bankruptcy.
…ok, so back to your regularly scheduled backblast:
O – Overheads and then Rows
Overheads X 10 IC and Rows X 10 IC – 5 sets of this
Overheads X 12 IC and Rows X 11 IC – 1 set
62 total IC reps of each exercise (for the 62 in 1862)
Mosey to Playground
D – Dips X 18 IC at the playground (for the 18 in 1862, ask Devito if you want to get the additional significance of the dips), mosey to parking lot and line up for some:
E – Elevens with Merkins at the far end of the parking lot, return to the block and do curls (55 total reps of each exercise….for May 5th)
L – Lunge across the parking lot and mosey back…..since the 11's were so much fun, we did 31 curls IC (total 62 reps, as above), return to the playground
O – we needed more arm strength to simulate climbing the Eiffel Tower, so we reached our arms overhead and did some pull ups (modify as necessary)
18 pull ups and run a lap around the playground
Q calls an audible and we drop to 5 pullups + a lap, then 4, 3, 2, 1 and finished……well almost
Gather up for some Mary, with the PAX leading and deciding what to do #democracy

Lap Dog – 20 LBC's IC
Metermaid – 20 Flutters IC
Arrears – 20 Rosalitas IC
Devito – 20 Freddie Mercurys IC
YHC – 18 Big Boys IC
The astute PAX will look above and notice that the letters spell out Modelo, which is YHC's favorite brand of cervesa mexicano.  From the shape of the bottle, to the gold foil on top, when you crack open a Modelo you know it's going to be a good night.  While other beers and their spokesmen claim to be "more interesting", Modelo is going to deliver that crisp smooth taste (after two limes of course) that says to others around you "hey, there's a guy who is better than me".
Modelo……the #ModeloOfBeers.  Paid for by the sponsor…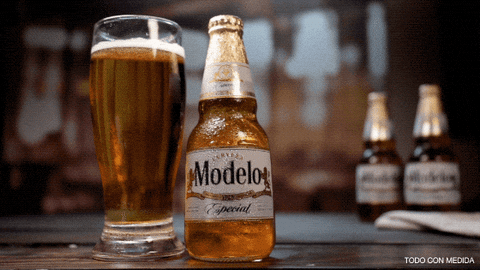 Mucho TClaps to the PAX that braved the fartsack to help each other get better on Saturday.  We had a good crew and the #mumblechatter was high.  Always good to see our brothers Metermaid and Lap Dog join us at Depot for some good times.
BOM, COT, conclude XL BC.
Handball!
Not even going here……just hurts too much.
Announcements
May at Depot continues to have some strong Q's (save YHC on Tuesday):
5/7 – YHC
5/9 – Roommate
5/11 – OPEN
5/14 – Arrears
5/16 – Lumbergh
5/18 – STH
5/21 – Moose
5/23 – Soft Toss (2 Year Anniversary!)
5/25 – OPEN
5/28 – Neck Brace
5/30 – Stagecoach
Highlights this month include a number of repeat offenders, a few 2nd timers, and one VQ (for 2019 at least……if you abstain from Qing for a certain period of time do you regain your virginity?)
Come on out and join us!
Reminder – the Ocho on Sunday's at 8 PM, @F3depot.  Handball….#America'sGame
Reminder – coffeeteria following Boot Camp (aka the artist formerly known as Handball) on Saturdays, 0630.  Chick-Fil-A is the usual spot for this.
Run groups – Options galore for the PAX!
Swagger – Monday at Little Caesar's on St. Andrews (0530 am), and Wednesday behind Starbucks on Harbison (0530 am), now officially on the twitters @f3swagger, give it a follow!
Twilight – Tues/Thurs behind Spring Hill High School (0430 am…no, that's not a typo), @f3twilight
Stagger – Wednesday at Ballentine Elementary (0530 am), @f3stagger
Donut Run – Friday at Lake Murray Blvd behind Dunkin Donuts (0515 am),
401k Run – Sunday, across from Lowman Home in Bethel Lutheran parking lot (BOM 5 pm) follow – @f3_401k_run
Saturdays – Just run at handball OR someone is always training for something somewhere on Saturday mornings, DM me or @F3LakeMurray and we'll hook you up!
Prayer Requests
Handball at Depot
Our brothers struggling with whatever challenges life is handing them right now.
Unspoken
Devo
In haste concluding the boot camp as we prepared to double down with some Handball, I failed to do a proper devo (aka any devo) to close things out.  Below is one I intended to share that came from the same series the last time I Q'ed from the Youversion bible app plan called "Adventure Awaits – Stripping Away Distractions" by Gather Ministries.  I like this one in particular as it illustrates how things we think might just be traits we are born with (courage in this example) are better thought of as skills that the more we do the better we get.  It's a good comparison of a "fixed mindset" vs. a "growth mindset."  We are all better served by the latter…something I wish I'd realized a long time ago.
Want Some Courage?
In some respects, we know the men we'd like to become. For one, we'd like to be courageous for God, not simply surviving these lives, but living boldly in them. Well, we absolutely can (Romans 8:31-39). The thing is . . . it's hard. We're easily distracted—by our drives for achievement and advancement and accumulation. And we're easily made afraid—that we'll be embarrassed if we act boldly for God; that we're not qualified to stand with him; or just that we've never done it before and don't know how to start. Yes, it's difficult becoming courageous and, actually, it's meant to be.
God didn't create two types of men—some cowardly and some courageous. No, he leaves the cowardice/courage decisions to us. That said, we cannot simply choose for courage and instantly become courageous any more than we can instantly become . . . say . . . orators or outdoorsmen. If we want to become either of those, we must practice. We must start small and fail and succeed; we must work and learn. So it is with courage. We become courageous men by practicing courage, by accumulating experiences, small at first, of actually being courageous.
So, there are two types of men, but it's those willing to practice and those not, resigned instead to lives of safety. The good news, brother, is that becoming the former doesn't require an inordinate amount of time or a major lifestyle change. It just takes a bit of resolve.
Okay, so what do we do?
Practice. Do something. Don't overreach (and set yourself up for failure); but don't reach too short either (and render your efforts pointless). Choose in the middle—something intimidating, but not overly. Here are some suggestions: face a phobia; spend time with someone the rest of the world avoids; serve in a way you've never served before.
TL:DR
XL Bootcamp>Heavy Petting>Amanda Hugginkiss>The Death of Handball @F3Depot on Saturdays.
SYITG!