18 Pax gravitated to the gloom of Crypt for a mix bag of betterment. The swirling snakes were working overtime yesterday to ensure YHC added some new craziness to his routine. The new exercises proved to be successful in increasing the suck factor and decreasing the mumblechatter factor even with Copay, Thumbs Up and Hanging Chad present.
The Weather: 70 and humid
The Thang:
Mosey around the lot to the back corner w/ high knees and butt kicks
COP – All IC
Side straddle hop x 20
Thru the tunnel x 20
Imperial walker x 38
Windmill x 20
Lil baby arm circles x 10 front
Lil baby arm circles x 10 back
Slo-mo Merkins x 10
YHC had a great new way of doing merkins that turned out to be what the other Pax called just proper form.
Mosey to the Great Wall of Gina
<i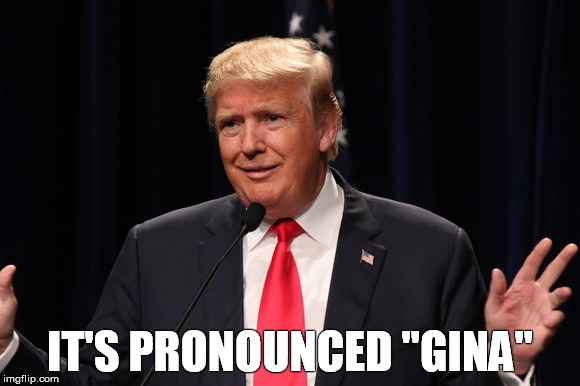 Decline merkins x 10 OYO
Dips x 10 IC
Ball buster step ups x 10 each leg – (step up with a knee lift at top) OYO
Dips x 10 IC
Ball buster side step ups x 10 each leg
Dips x 10 IC
Mosey to Graveyard hill
Prisoner lunges down
"Omaha, Omaha!" time for an audible
Broad jump the rest of the way, although that sucked just as bad
Circle up at the last street light
Bulgarian ball busters x 20 each leg OYO
Burpee wood x 10 each side OYO – Turkish getup into a burpee (Crowd Pleaser!)
Merkinator x 10 OYO
Mosey around to the dark parking lot
Smokey the Bear!
Rings of fire with bear crawls
circle up in groups of 6
plank facing center
first Pax does 15 merkins and then bear crawls around the circle
Next Pax starts merkins when he starts bear crawls
rinse and repeat x10 and x5
SSH waiting on the 6
Mosey across Lovers can't Leap bridge
IW waiting on 6
Plank-o-rama-mama
Hydraulics x 20 IC
Crunches x 20 IC
Spider-Man planks x 10 secs each side x 2
Freddy Mercury crunch x 10 IC
Plank Spanks x 10 IC
Russian hammer…err American twist… x 10 IC
Jailbreak back to the flag
COT
BOM
Moleskin:
As always, it was a pleasure to come lead the men of Crypt. There's no place like home!
T-claps to the Crypt Pax for the hard work. YHC tried to keep the pace steady and make sure everyone was working the whole 45 mins.
T-claps to the Strideliters Fracture, Hanging Chad and Milli Vanilli
The mumblechatter was excellent with the mumblechatter ninjas of Crypt present. The only thing that could have made it better was a visit from Blindside.
Announcements:
Wander is headed to the Mission on the 19th to teach them about rucking – let Training Wheels or Banjo know if you have a ruck they can borrow
Lexington Jailbreak Escape – August 19
New Leadership Discussion Group – August 22 6:30pm at SGPC Lighthouse room 129. email me at [email protected] to be added to email distro
Stomp the Swamp 5K – August 26
Devo:
A fellow musician and I had just started a contemporary worship service with only two instruments: drums and an acoustic guitar. We did the best we could, but the service struggled with limited instrumentation. In the days that followed, a teenage member of our church kept insisting that I ask her brother to play with us. He was an incredibly talented electric guitarist, but he told me that he did not believe in God. I refused to allow an atheist to play in the church praise band. But my belief in God wasn't big enough.
Fortunately his sister was persistent, and I finally agreed to let him play. While playing with the praise team, the young man came to faith in Christ. What an important lesson I learned — that there are no limits to how God can work!
The disciples learned a similar lesson. One day John saw a man who was not part of their group casting out demons in Jesus' name. John tried to stop him. He assumed, as I did, that God works only through our approved methods. And this man hadn't gotten proper approval! But Jesus said, "Do not stop him. For . . . whoever is not against us is for us."
I pray that our eyes will be opened to see what God is doing in our world, especially through unlikely people in unexpected places.