Conditions
Low 30's, clear skies, no Polar Vortex, but it is Groundhog Day!
One Minute Warning, Disclaimer, Warm Up
YHC passed a few runners on the way into Depot and was greeted by the smiling faces of 4 other PAX who had braved the elements and that all too comfortable fart sack to get in some XL action prior to Handball.  Three of those 4 PAX, would exit after the XL to get a jump on the weekend.  Tclaps to Devito, Hokie Pokey, and Timberlake for rising early on Saturday just for the XL.  Tclaps to m'boy STH for hanging around for Handball as well.
For the warm up, YHC stole a page from the Penthouse/Bellhop Q book (who had stolen a page from the Chicago Q book…..note it's just like our Q book, but a little thicker, with the cheese cleverly hidden below the pizza toppings) and did the modified SSH routine (aka Penthouse/Bellhop Shuffle).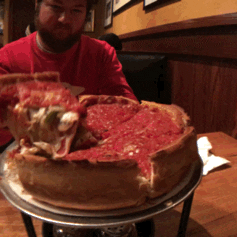 This routine involves all PAX in cadence counting down from a number doing traditional SSHs, SSH with arms only half way up, SSH with arms to the front, and SSH with arms to the side (no bunny hops this day…..sorry PH).
We started at 8 and due to improper conditioning of the Q (see Devito….I told you I wasn't a professional) made it down to 4 before YHC called the warm up sufficient and we moseyed to the block pile.
The Thang
With the benefit of hindsight (as this backblast is being written a few days late…..but still being written, cough…cough….Pothole), YHC realizes he missed a golden opportunity to do a Groundhog Day theme for his 2/2/19 Q.
Instead, YHC took a simple route and with Super Bowl 53 looming at the time, decided to incorporate the number 53 into the Q (see below 50 reps of something, plus 3 burpees).
Here's how it went down:
Grab blocks and head to parking lot, PAX form a line facing the dumpster side of the parking lot.
SET 1
20 overheads quick mosey across parking lot, 20 merkins
Return, 20 overheads quick mosey across parking lot, 20 merkins
Return, 10 overheads quick mosey across parking lot, 10 merkins
Return, 3 burpees, plank on 6 (if STH, otherwise sitting/standing Capt Morgans)
SET 2
20 curls quick mosey across parking lot, 20 plank jacks
Return, 20 curls quick mosey across parking lot, 20 plank jacks
Return, 10 curls quick mosey across parking lot, 10 plank jacks
Return, 3 burpees, recover
Prior to SET 3, YHC produced a coin from his pocket….a nickel for those who are on the edges of their seats #HighRoller.  The deal was, flip heads and we progress to a new set of exercises, flip tails and we regress back and repeat a former exercise.  Spoiler alert here in that all of the flips were genuinely heads, so despite it being Groundhog Day, there were no repeat exercises.
SET 3
COIN TOSS – HEADS, keep going!
20 big boys, quick mosey across parking lot, 20 squats
Return, 20 big boys, quick mosey across parking lot, 20 squats
Return, 10 big boys, quick mosey across parking lot, 10 squats
Return, 3 burpees, recover
SET 4
COIN TOSS – HEADS, keep going, mosey to playground
20 dips, 20 pull ups (modify as needed)
Return, 20 pull ups
Return, 10 dips, 10 pull ups
Return, 3 burpees, recover
SET 5
COIN TOSS – HEADS, keep going, return to parking lot
20 rows, quick mosey across parking lot, 20 mountain climbers
Return, 20 rows, quick mosey across parking lot, 20 mountain climbers
Return, 10 rows, quick mosey across parking lot, 10 mountain climbers
Return, 3 burpees, recover
Put the blocks away and grab your six for some Mary including
8 Flutter Kicks IC
8 Freddie Mercurys IC
8 Iron Crosses OYO
9 Hello Dollys IC (note to YHC, 5+3 is 8 instead of 9)
8 Rosalitas IC (welcome arrival of running PAX Moose, Pothole, Lap Dog around this time)
53 seconds of "six inches" in honor of new papa Arrears
Resume the Penthouse/Bellhop Shuffle for the sake of completeness starting at 4 and counting down.
XL BC COT, departure of Hokie, Timberlake, and Devito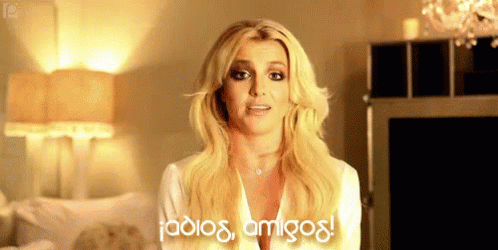 Handball!/Moleskin
YHC's team picking strategy has become the stuff of legend (in YHC's own mind).  "Stuff of legend" means the same thing as "ceaselessly ridiculed", right?
In the effort of making sure no tom-foolery or "fool's goldery" happened with the team picking to stack teams, YHC let the fates decide and again produced a nickel from his pocket.
The strategy was simple, each PAX flips the coin…heads on one team and tails on the other.  Amazingly, the teams were perfectly even (in numbers at least) through 10 PAX, up until the last flip by the 11th PAX, Lumbergh.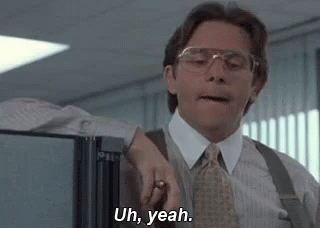 It stacked up like this:
Team heads (aka the red team)  STH, Moose, Arrears, Lumbergh, Shakespeare, YHC
Team tails (aka the blue team) – JDee, Milkman, Pothole, FN3, Lap Dog
This game started out close enough, with a few scores by each team; however, after Lumbergh's spinning goal that broke Lap Dog's ankles, a swift victory for the reds looked almost certain (I'm going to throw out there that this one play was probably more exciting than any in Super Bowl LIII).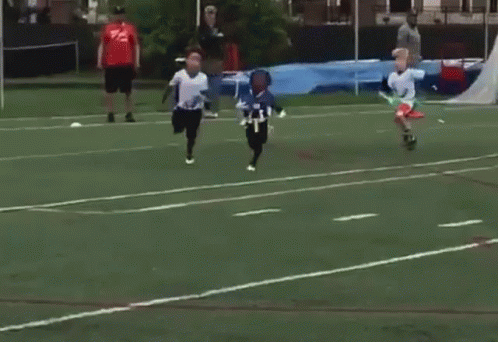 Red's dominance was short lived, unfortunately, as JDee soon stepped into goal for the blues.  You could just tell from his face (and the cigar he was smoking) he wasn't gonna take any shit today.
A few weeks back, Milkman delivered a career handball performance the likes of which YHC had never seen.   Not to overshadow that day as it truly was the "stuff of legend", the Groundhog Day performance by JDee might have been the single best handball stand in goal I've ever witnessed.   (Sorry Blart, your handball debut is up there, but at least you have the Pats win to celebrate with all the other Pats fans here in SC, right?).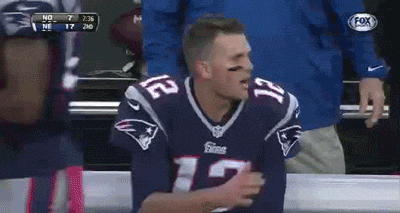 I'm not sure how many shots on goal the reds had (it was a lot), but JDee Bruce Lee'd them all for about 20+ minutes straight.  Literally nothing got by him and it allowed the blues to develop a huge lead that the reds just couldn't overcome for the balance of the game.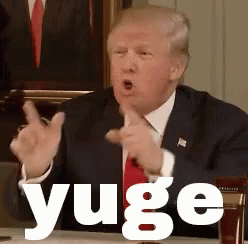 Once JDee got rotated out of goal, the reds scored a few goals and made a valiant effort to close the gap, by whatever means necessary (shot of Moose attempting to decapitate Pothole below)
In the end it wasn't enough, and the final score had the blues up by 4 or so goals in a high scoring game.
Game MVP goes to JDee!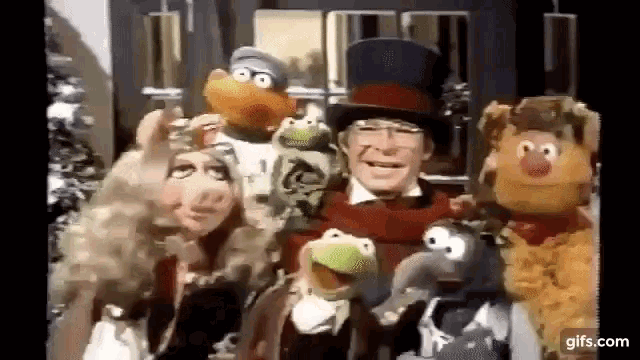 Tclaps and again congrats to Arrears for the new nino AND for posting to handball so soon after becoming a papa again.  Please do leave the scrubs and mask at home next handball game, however.
Also, in your honor Arrears…..
Announcements
The P200 is coming, reach out to @F3LakeMurray if you aren't yet on a team, probably still a slot or two somewhere out there and there are always last minute holes to fill.
Reminder – the Ocho on Sunday's at 8 PM, @F3depot.  Handball….#America'sGame
Reminder – coffeeteria following Handball on Saturdays.  Chick-Fil-A is the usual spot for this.
Run groups – Options galore for the PAX!
Swagger – Monday at Little Caesar's on St. Andrews (0530 am), and Wednesday behind Starbucks on Harbison (0530 am), now officially on the twitters @f3swagger, give it a follow!
Twilight – Tues/Thurs behind Spring Hill High School (0430 am…no, that's not a typo), @f3twilight
Stagger – Wednesday at Ballentine Elementary (0530 am), @f3stagger
Donut Run – Friday at Lake Murray Blvd behind Dunkin Donuts (0515 am),
401k Run – Sunday, across from Lowman Home in Bethel Lutheran parking lot (BOM 5 pm) follow – @f3_401k_run
Saturday's – Just run at handball OR someone is always training for something somewhere on Saturday mornings, DM me or @F3LakeMurray and we'll hook you up!
Rucking more your speed?  Follow F3LakeMurray Rucking at @F3LMRucking for all the deets!
2019 Q sheet is up and ready for your input.  Get your favorite dates before someone else snatches them.
Prayer Requests
PAX that HC'ed and didn't show, rhymes with "Spaz Glands"
PAX that continue to tease about their handball return and don't show, rhymes with "Cage Moat"
Pothole's cranium
Moose's conscience
Red team's feelings
Folks training for P200
Speedy recovery for Milkman's daughter
Unspoken
TL:DR
Professional sports may let you down, but Handball never will.
SYITG!