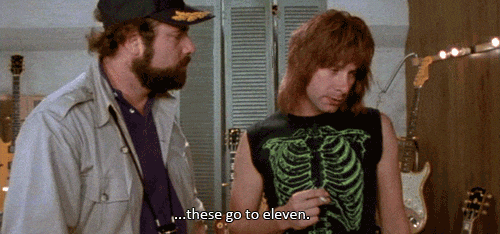 Chilly Tuesday morning for The Herd but YHC made sure we all were toasty. We turned it up to 11 today. 



Conditions: Chilly 🥶 29 F
Time, disclaimer, prayer
The Thang
Mosey around parking lot  (high knees, karaoke)
COT 
SSH
TTT
Windmills
Squats
Imperial Walkers
LBACs (f/r)
Grab Blocks (IC x 10)
Curls4Girls
Merkins OYOx10
Shoulder Press 
Planks (l arm up/r arm up)
Squats
Merkins OYOx10
Thrusters
Merkins OYOx10
11s
Thrusters
run to speed bump
BBSUs
rinse and repeat
Block squats
run to speed bump
Iron Crosses
Return blocks and mosey to SF
Mary
Flutter Kicks
LBCs
Ray Charles
Time
Announcements
Blind Date with the Q on Thursday
Shirt order for The Herd 
Prayers
PapaG's sister with breast cancer 
Dropped Call's company hiring and reviewing candidates
Blind Date's friend from church with ovarian cancer
Nikita, Moolah and BooBoo expecting children soon
Closing prayer followed by Lord's Prayer
Moleskin
Some need it more than others – We missed AB this morning but he needed his beauty sleep.