Conditions:  47 degrees; 95% humidity, calm winds, 44 degree dew point, 29.71" barometric pressure, low UV index
Under the waning gibbous moon, 8 PAX gather this morning in the Jumanji Jungle looking to get better.  It has been way too long since YHC posted here, and the excitement was high for the return Q (at least it was high for YHC).  The one minute warning was sounded, no FNGs noted, disclaimer given, and off into the dark of the Jungle we go for today's workout.
Of course, YHC must first provide the wear reader with music to enjoy as you read, so, for no particular reason, YHC's choice for today is the late, great George Jones and his hit, "The Corvette Song:"
Added bonus of some classic Possum:
Mosey around the parking lot for a rolling COP: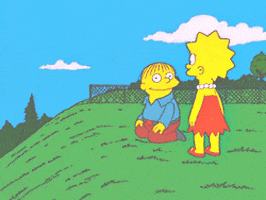 First stop:
15 TTTs (IC)
15 Windmills aka The Pete Townsend (IC)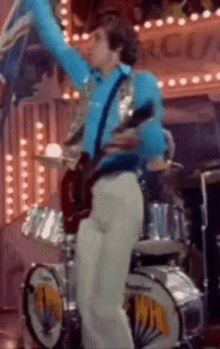 Mosey a little more and second stop:
15 SSHs (IC)
15 Squats (IC)
15 Plank Jacks (IC)
Mosey a little more and third stop:
15 LBCs (IC)
15 Merkins (IC)
15 Little Arm Circles (forwards) (IC)
15 Little Arm Circles (backwards) (IC).
Mosey to the brick pile for a buffet choice – one block or two bricks and circle up for
THE THANG:
 "The Madoff" – which is a series of two exercises done in pyramids of reps 20/5, decreasing and increasing by 5 till you are to 5/20.
Set 1: Curls/Tricep Extensions
Set 2: Bent Over Rows/Squats
Set 3: Dead Lift/Military Presses
Set 4: Chest Presses/LBCs
Set 5: Merkins/Freddie Mercurys
Stand and circle up for some additional brick/block work:
25 Curls for the Girls (IC)
25 Military Presses (IC).
Bricks back and mosey to the grassy area near the flag for Mary:
50 LBCs (IC) in memory of @f3Columbia's Freebird
15 Rays Charles (IC)
15 Stormy Daniels (IC)
15 Dying Cock-a-roaches (IC)
15 Hello Dollys (IC).
Jail-break the one foot to the SF for COT, BOM, and closing prayer.
Naked Moleskin:  Another great effort by the Herd.  YHC has a special place in his heart for this AO, it is like Strut's sister AO by another mother.  The mumble chatter was strong and the effort by all was even better.
Praises/Prayer Requests:
Unspoken prayers
Praises for LizardMan's mother ringing the bell!
Announcements:
F3 (2nd and 3rd Fs) Lunches are a-plenty. Check Twitter and the website for details. In fact, there is a whole lot going on, so check the website and Twitter often for updates. Another good place to look for updates/info is in the announcements of the posted Back Blasts.
Many, many running groups, a rucking group, and kettle bells groups on non-bootcamp days, so get out and get better.
Special Tomahawk edition #Stampeded tomorrow – check Twitter for details
@F3Gauntlet continues tomorrow at #TheReaper
Devo: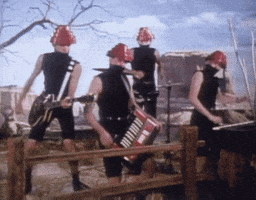 Enough of that, now the devotional:
A Purpose in Suffering
"So, what you're saying is, it may not be my fault."  The woman's words took me by surprise.  Having been a guest speaker at her church, we were now discussing what I'd shared that morning.  "I have a chronic illness," she explained, "and I have prayed, fasted, confessed my sins, and done everything else I was told to do to be healed.  But I'm still sick, so I thought I was to blame."
I felt sad at the woman's confession.  Having been given a spiritual "formula" to fix her problem, she had blamed herself when the formula hadn't worked.  Even worse, this formulaic approach to suffering was disproved generations ago.
Simply put, this old formula says that if you're suffering, you must have sinned.  When Job tragically lost his livestock, children, and health, his friends used the formula on him.  "Who, being innocent, has ever perished?" Eliphaz said, suspecting Job's guilt (Job 4:7).  Bildad even told Job that his children only died because they had sinned (8:4).  Ignorant of the real cause of Job's calamities (1:6–2:10), they tormented him with simplistic reasons for his pain, later receiving God's rebuke (42:7).
Suffering is a part of living in a fallen world.  Like Job, it can happen for reasons we may never know.  But God has a purpose for you that goes beyond the pain you endure.  Don't get discouraged by falling for simplistic formulas.