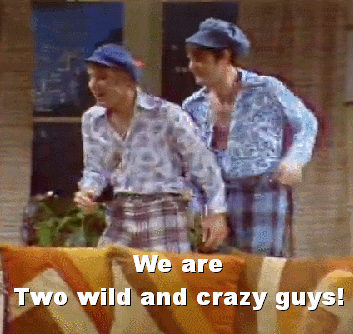 Summer vacations, babies being born, mission trips and out of town work commitments have decimated the numbers at Jumanji this past week. It's been so bad, that Tuff Guy showed up to Q on Tuesday @ Jumanji and Wednesday at Stampede and not one member of The Herd joined him.
YHC had plans to join the F3 Midlands Tour today to venture across the river to Thunder but those plans changed quickly when the Q sheet was empty. Duty called and 1st priority would go to Jumanji – regardless of the number of pax that would arrive.
When YHC showed up (be it VERY sore from last night's match) to see Inuit warming up and ready for a beatdown, soreness dissipated quickly as the swirling snakes refocused to the betterment that would ensue. No matter how many show up at any given workout, it's the push you get from each brother as you struggle through a beatdown that is the most rewarding. YHC was going to give Inuit his money's worth.
Conditions: Very humid and in the 70s
The Thang
Disclaimer, Prayer
Mosey to concession stand
COP (All exercises ICx15)
SSH
TTT
IWs
Merkins
Windmill
Hillbilly Walkers
Calf Raises – IC X 20 (reg, toes in, toes out)
Mosey to dugout
40 Squats
30 Merkins
20 BBSUs
10 Pullups
Mosey to LegoLand and grab block
Block Party (all exercises x 10 IC)
OH press
C4Gs
squat
chest press
Iron Crosses x 25 OYO
Cusack carry to speed hump
Put up blocks and jailbreak to (virtual) shovel flag
Mary
Ray Charles
Freddy Mercury
Flutter Kicks
Air Humpers
1 minute left so finished off with Imperial Walkers for Walker
TIME
Announcements – none
Prayers
Flanagan family
Swamp Thing and his new son
Columbo
T-claps to Inuit for just being there & showing up. Love the dedication and push from you, brother.