Whitney has arrived on scene for the VQ!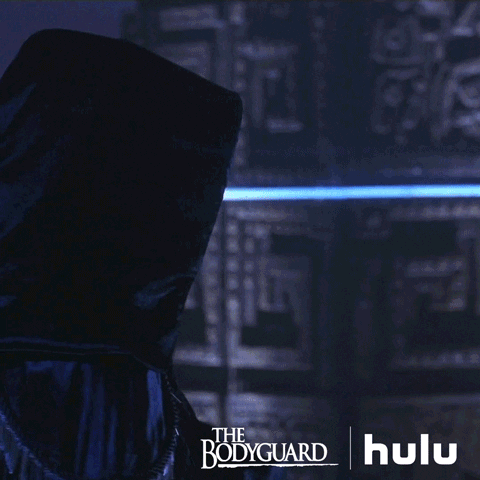 0529 – one minute warning was given
0530 – 16 additional Pax greet Whitney and disclaimer is given and we are a go for my VQ!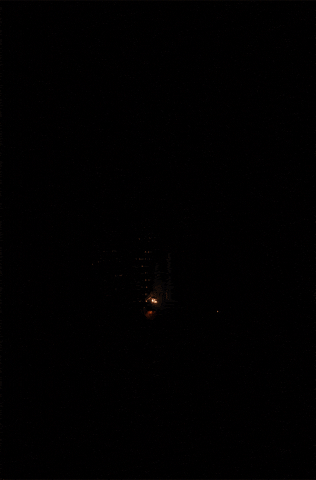 As a warm up, YHC introduced the Wheel of Gloom – part wheel of fortune, part wheel of destiny (see The Man Show)
One of YHC's favorite shows grown up as a young boy was The Man Show.  In a day and age before PC culture killed crude humor shows and before Jimmy Kimmel turned into a liberal sheep, there were some very funny and entertaining bits.  The show was then continued hosted by Joe Rogan and Doug Stanhope. Certain episodes of the Man show had the Wheel of Destiny skit where audience members were brought down to spin the wheel and accept what fate may come.  Check out some clips for your entertainment if you are not familiar.  Some viewer discretion is advised:
YHC admits the show was funnier and better with Adam Carolla and Jimmy Kimmel as hosts, but could not track down any other clips with Wheel of Destiny with them as hosts, so a couple with Joe and Doug will have to work.
Anyways!…While there were no spaces with "beer for a year" or a "juggy phone booth", all pax were winners as every space guaranteed that they would get better!  Spaces included 10 SSH, 20 Big Boys, 10 LAC's, 20 Monkey Humpers, 10 Flutter Kicks, 10 Squat Jumps and 10 Burpees.
The warmup was 4 spins and consisted of monkey humpers, squat jumps, SSH and Big Boys
Pax were then instructed to grab a block and mosey to the soccer fields.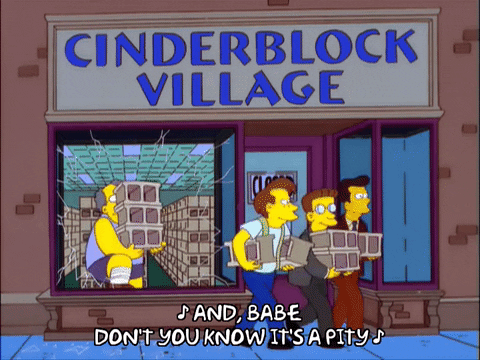 The workout:
line up across end of field facing downfield.  Every time pax came to the home line they were to do 5 merkins.  Pax then did 20 shoulder press with the block and then cusack block downfield to the first light pole.  Once at the first light pole pax drop the block, sprint back to the start line, do 5 merkins and sprint back to block.  Low plank waiting on the 6.
Nerves from it being my VQ and/or brain damage flaring up from my football playing days caused YHC to omit 20 squat presses here, so instead Pax were then instructed to lunge Cusack to the area between the two soccer goals.  Pothole took it upon himself to stop the lunge Cusack at the first soccer goal, which shortened this run but made the next longer.
Pax then dropped the blocks at the second stop and sprinted back to start line where 5 merkins awaited.  Pax then sprinted to the first line and back to start line, 5 more merkins then sprinted back to blocks where they high planked waiting on the 6.
Next up was 20 block standing chest presses.  Pax held block at shoulder height and pressed out for 20 reps.  Next was a Cusack to the next light pole, dropping bricks there and then sprints back to start line (5 merkins), first light pole and back (5 merkins), first goal post and back (5 merkins) then back to blocks with a high plank waiting on YHC and the six.
At this point some Pax were questioning whether or not this was a VQ or if YHC studied workout videos prior to coming.  YHC informed that the workout came from pointers picked up throughout my football career and we continued.
20 curl press awaited the Pax this time, with another lunge Cusack to follow to the next pole.  Drop blocks, sprint to start, 5 merkins, sprint to first stop and back, 5 more merkins, sprint to second stop and back, 5 merkins, sprint to third stop and back, 5 merkins and sprint to blocks.
Seeing everyone sucking some serious wind (YCH included) and with only about 15 minutes left, Pax were instructed to turn around where we first did 20 more reps of all 3 lifts (shoulder press, chest press and curl press).  We then Cusacked back down to the third stop where we did 20 curl press, lunge Cusacked to the second stop where we did 20 chest press, Cusacked to the first stop where we did 20 shoulder press and finally lunge Cusacked to the start line.
Pax were then instructed to put blocks up and circle back up in the parking lot to finish out with some more Wheel of Gloom with about 10 minutes left.
A couple lands on squat jumps mixed in with some LACs, and it seemed like a great cool down…Until the last spin landed on burpees.
YHC called it a day after the burpees with 2 minutes to spare and Pax circled at the flagpole.
YHC was on a bit of a time crunch at the end due to having to drive up to Boone, so no devotion was given at the flag.
Totals – 
20 Monkey Humpers
20 Big Boys
10 SSH
30 Squat Jumps
10 LACs
10 Burpees
55 Merkins
60 Shoulder Press
60 Chest Press
60 Curl Press
Devotion…sort of – I wanted to share some of my personal story of struggle, motivation and how you can help motivate others!
Most of you are not aware that YHC played D1 football for a period of time at Liberty University.  I was in decent shape for an offensive lineman.  Unfortunately when I quit playing football for my health, I continued to eat like I was still lifting 6 days a week and sweating out 20 lbs a day during practices.  This led to gaining about 60 lbs or so over the course of the next couple years.  When I took a full time job as Security Manager for the Charlotte Bobcats, soon changing to the Hornets, I was approached one day by MJ and his older brother James Jr. with a challenge.  They offered me a gym membership at Charlotte Athletic Club and a personal trainer 5 days a week and wanted me to bust my tail to get healthy.
Let me tell you, when Michael Jordan challenges you to something, it is hard to turn down, so that next day I was in the gym at 8am for my first personal trainer session.
A change in the diet and intense workout regimen led me to lose about 100 pounds in a little over four months.
I was in the best shape of my life and felt great!
Two years later, getting married, changing jobs and moving to Columbia where I no longer had the accountability of my personal trainer guiding me caused me to gain about half of that weight back on.  My new job puts me driving on the road quite a bit, and their aren't very many healthy options available on the go!
After a few Sunday's at Church where Neckbrace, Box Wine and EZ would mention this F3 workout group it peaked my interest but I would always find reasons not to go – "I have to travel for work", "It's too early", etc…often crept up in my head.  Neckbrace remained consistent and continued to ask me to come until I finally decided to give it a go.  I am thankful to have been introduced to such a great workout group.  And while I still miss out some days due to traveling for work, it has given me motivation to get up and get better and I have started cutting back down the weight that I was putting back on.  I still need to work on my diet some more especially when I am traveling, but it has been great to get into a routine a with workouts a couple days a week mixed in with gym sessions.
TL:DR – Push folks to show up and get better.  Just because you asked once and they didn't come doesn't mean they aren't interested.  Sometimes they need egged on a little more and your persistence could set the stage for a lifestyle change. You never know what they are going through, and they might just need an extra push.
Same can be said in every aspect of life.  You never know what someone may be going through, and your small act of kindness – holding a door open, saying hello – may be all the difference someone needs!