Conditions
Temps in the upper 40's.  Much drier than our weather apps predicted….at least until the XL Mary started, then it was a little like this….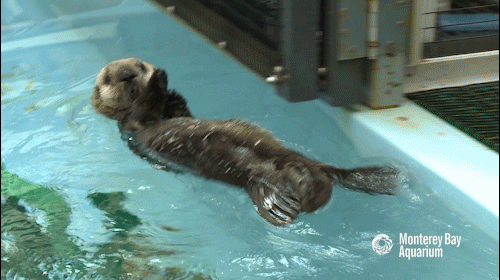 or if you were Devito, more like this…..
Let's just say, the PAX were a little wetter than they anticipated, but they each did swimmingly (see what I did there? 🙂 ).
One Minute Warning, Disclaimer, Warm Up
After planting the shovel flag back in friendly Depot soil, YHC did a quick survey of the playground area to determine if conditions were favorable for some "bench work".  Since all conditions are favorable in the gloom (excluding perhaps sunny as it happens rarely at our latitude at 0530), it was a quick survey.  YHC did strategically identify the bench with the least amount of mud around it for later use.  #smart #doucheQ
The PAX then circled and a quick disclaimer given.  Soft…..Toss then made a totally unprompted comment about YHC's body being a "wonderland" (a term I thought only Bro Si reserved for Moose….or was that was something else….."fine portion of manflesh" maybe).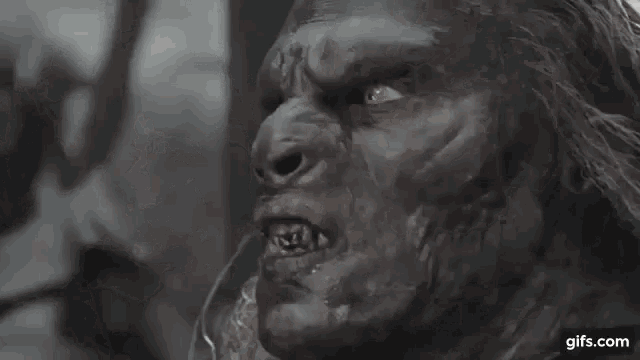 It was a little awkward, but we are used to that as #MenofDepot so we went on unfettered and began the warm up which consisted of….
SSH x 15 IC
Mosey to the bottom of the hill and greet Penthouse who might have been again exploring at Foxhole for my 2nd straight Q.
TTT x 15 IC
Mosey to the 2nd entrance
IW x 15 IC
Mosey to the top of the hill near the brickpile
YHC shoe tie x 1 OMO
Forward LAC x 10 IC
Reverse LAC x 10 IC
If you were Moose at this point, you were probably starting to get a little deja vu from Saturday, but here things diverged a bit.
The Thang
Adequately warmed up and ready to kick some ass, the PAX were instructed to pick up a pair of bricks, head to the playground, and to find a bench to spend a little time with.
The number and order of the exercises below may not reflect precisely what happened in reality, but it should be close.  YHC was a little foggy today as he was weinke-less for this Q, suffering from fatigue from his last recent Q, and other "excuses"…..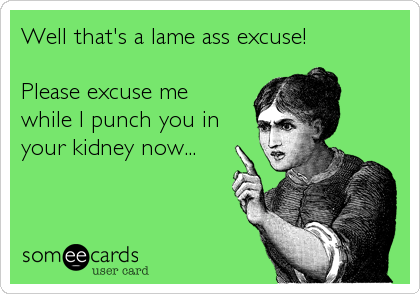 Any corrections here should be sent as a typed single-spaced letter to YHC's customer service department….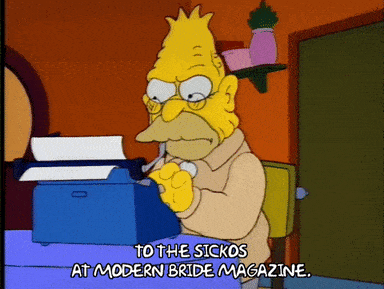 So here goes….
20 Bench Step Ups OYO – RL first
20 Bench Step Ups OYO – LL first
10 Dips – IC
10 Bench Merkins, chest touching the bench – IC
20 Brick OACs – IC
Generally rinse and repeat the above twice more, sometimes altering the order and all exercises becoming in cadence.
One round of 15 calf raises IC with the bricks in honor of Stagecoach, who we can only presume is getting an early start on getting his hair did for tonight's Thirsty Thursday (as he was not at boot camp this morning).
TClaps to Turkey Burger, STH, and Milkman for their excellent synchronization, aided undoubtedly by the oxygen conserved by their lack of calling out the count….and perhaps their matching nose plugs and swim caps.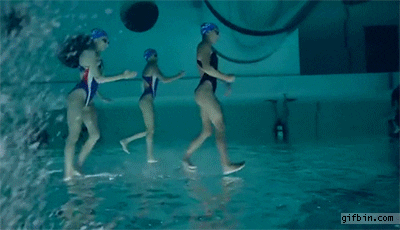 TClaps also to JDee and Moose for the time we shared at our bench.  It was special to YHC.  Not weird way, but in a manly brotherhood of men way….as illustrated below from my favorite artist Arrears…
Swap the bricks for blocks and circle up in the Depot parking lot for a little Ring of Fire action (TClaps to EZ for clarifying name and how this is actually supposed to be done)!
Ring of Fire (ROF) – Overhead Presses, resting position is with the block in the up position.  PAX take turns doing one press in a clockwise rotation – only 7 reps #runnersarms
ROF – Curls – rest in the up position, block not touching your chest – 10 reps
ROF – Merkins – rest in the plank position – 10 reps
15 OACs  – IC
Thinking selflessly, YHC recognized that the PAX will be consuming a lot of Christmas Geese, Figgy Puddin', and whatnot the next several days, so 6 minutes of Mary wasn't going to cut it.  YHC stopped and took a quick look at his watch and realized we only had 12 minutes left.  It was time to get on our sixes, get a little moist, and finish the ROF (or so YHC thought) with:
ROF – Chest Presses – rest in the up position – 10 reps
This request to slog through the swamps of Depot was met with a range of emotions from the PAX…..
From – Blue Crab "It's just a little water, no big deal"
To  – Pothole "I'm silently judging you…and you…and you and you and you"
To  – Darla "I am literally never getting on Twitter…ever"
To – Soft…Toss "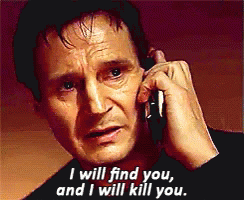 "
The rest of the PAX had a bit of mumble-chatter YHC didn't hear, but I believe there were a few "WTH is he thinking?".
Is YHC surprised by this response?
Onto Mary
Freddy Mercury's x 20 IC
Big Boys x 10 OYO
Flutter Kicks x 20 IC
Big Boys x 10 OYO
LBCs x 20 IC
Big Boys x 10 OYO
As the clock had not yet struck COT time, we reignited the ROF and did another round as the above (minus the OACs and Chest Presses).
Put up the blocks and our sore and soggy PAX circled up for BOM and a little reflection I'll offer below.
In drier times the PAX during Mary leave beautiful "sweat angels".  The size and shape of which are unique to each PAX' level of effort, overall hydration, pH balance, and sweat gland density.
Due to Science, in a process known as Perverse Osmosis (No Research, 2018), the #MenofDepot PAX in our 100%+ humidity weather today absorbed water and left beautiful "soak angels".  TClaps to Penthouse for creating the best soak angel by dewatering roughly a quarter acre of the parking lot.
Announcements
THIRSTY THURSDAY!!!!  Tonight, 12/20/18 is the last official Thirsty Thursday (TT) of the year!  Come on out to San Jose in Ballentine (across the street from Dance Department) at 5:30 PM.  Devito has already called in the all-you-can-eat chips and YHC will get the salsa.  See you there!
The P200 is coming, reach out to @F3LakeMurray if you aren't yet on a team, probably still a slot or two somewhere out there and there are always last minute holes to fill.
Reminder – the Ocho on Sunday's at 8 PM, @F3depot.  Handball….#America'sGame
Reminder – coffeeteria following Handball on Saturdays.  Chick-Fil-A is the usual spot for this.
Run groups – Options galore for the PAX!
Swagger – Monday at Little Caesar's on St. Andrews (0530 am), and Wednesday behind Starbucks on Harbison (0530 am)
Twilight – Tues/Thurs behind Spring Hill High School (0430 am…no, that's not a typo), @f3twilight
Stagger – Wednesday at Ballentine Elementary (0530 am), @f3stagger
Donut Run – Friday at Lake Murray Blvd behind Dunkin Donuts (0515 am),
401k Run – Sunday, across from Lowman Home in Bethel Lutheran parking lot (BOM 6:45 pm) follow – @f3_401k_run
Saturday's – Just run at handball OR someone is always training for something somewhere on Saturday mornings, DM me or @F3LakeMurray and we'll hook you up!
Rucking more your speed?  Follow F3LakeMurray Rucking at @F3LMRucking for all the deets!
Moleskin
As usual, the above is meant to talk about what we did today with the occasional fun poking at myself and the rest of you guys and snarky comments in general.  I hope that you guys get at least some entertainment out of this as I do when I'm writing it.
I debated doing a bare bones back blast out of respect for the tragic accident that happened yesterday with FiA Digits.  Ultimately I chose to go on with the usual, maybe in a bit of selfishness as it's easy to write about fun stuff, and harder to deal with an event that is much more difficult to understand.
I never had the pleasure of meeting Dianne Wells (FiA Digits), but in the last 24 hours I've learned she leaves behind a husband and three young children.  Based on the tremendous response from both FiA and F3, the online stories, and associated comments I've learned much about her as a person.  She was not only a great wife and mother, but a great friend as well.  Someone respected and involved in the community.  Someone loved by those who knew her and someone that will be missed by many, many people
I can only imagine the grieving that the families involved in this ordeal are going through, and will go through, during this difficult time.  I pray for comfort, support, and some level of understanding for them.
A fundraising page has been set up for her family here if you are inclined to donate.
For the rest of us, I pray that we take a look at our own families at this time.  I pray that we hold them a little closer and love them a little more.  There are probably things each of us are putting off (conversations, adventures, experiences) until "someday".   None of us are promised tomorrow and each moment is precious.
Prayer Requests
Turkey Burger's Family
The family of Dianne Wells (FiA Digits) and those others who were impacted by this tragic accident
Those traveling during the holidays
Unspoken
TL:DR
Be safe this Christmas season and spend time with those you love.
SYITG!