Conditions
Fantastic!! 34 degrees, low humidity, dry thanks to a brief respite in South Carolina's recent monsoon season (ummm thanks….global warming?).
Zero Minute Warning, Disclaimer, Warm Up
YHC arrived a few minutes late this morning (shameful as the Q, YHC knows).  At Depot, you can tell if you are late by whether STH is already there.  Much like the canary in the West Virginia coal mine indicates if methane levels have become hazardous (on an unrelated topic, where the hell was Soft….Toss today???), the presence or absence of STH will tell you if you are just "fashionably late" or really "late…late".
After a quick disclaimer, the warm up began with Hokie Pokie joining us, then Penthouse, followed by LapDog.  The warm up was as follows:
SSH x 15 IC
TTT x 15 IC
IW x 16 IC
Windmill x 16 IC
OAC x 15 IC
The Thang
Being DR in the Volunteer State this week, YHC had ample windshield time to think up the perfect Q for the PAX.  ProTip, there are a shiteload of "best of" radio stations near Nashville resulting in lots of carpool karaoke opportunities….
So YHC belting out the hits on the drive meant YHC later found himself scribbling at 10 pm before bed a weinkie for this morning's Q.
Short on time and brainpower, YHC decided to KISS.
No, YHC wasn't thinking of Kay Jewelers or one of the biggest rock bands of the 70's and 80's……..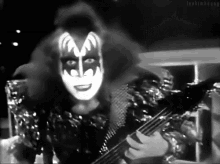 #KissArmy
…but the acronym for Keep It Simple Stupid.  One of the best (and rudest) self-help concepts of all time.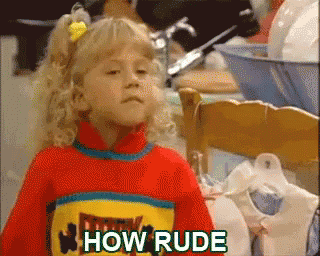 So to that end, the 5 PAX were divided into teams of 2 and 3 with instructions to pick up a block and a brick and head to the top of speed bump hill (we need to think up a better name for this one……..how about Milkman's Mountain?  #foreshadowing).
The PAX would alternate with the first PAX shutting a brick to the bottom of the hill and running back, while the other PAX did an exercise.  Flapjack and rinse and repeat.
The exercises were as follows (totals for the team, with the 3 person team having the higher numbers):
Burpees – 50 or 75
Merkins – 100 or 150
Big Boys – 150 or 225
Block Rows – 200 or 300
Plank Jacks – 250 or 375   (welcome Arrears and Moose who just returned breathing heavily and glistening with sweat from a "run")
Flutter Kicks – 300 or 450
Curls – 150 – or 225
YHCs scribbles the night before were a little ambitious, as the original goal was to go up by 50 reps to 300 and then back down to 50.  Even with the extended XL bootcamp (full 45 vs 30 minutes) we ran out of time and other PAX were gathering and after a quick count off, it was time for the main event to begin.
TClaps to Hokie, LapDog, Moose, and Arrears for getting some miles in and sticking around for the XL boot camp and Handball.  TClaps to Penthouse for hanging in there for more merkins and burpees after something called a PotholeQ earlier this week.
Even Better than the Real Thang – Handball!!!/Moleskin
A total of 12 PAX arrived in the gloom to resurrect the ancient sport of Handball laid dormant by ~40 inches of rain the last 4 months.  Much like that time you weren't sure if that movie and Golden Corral dinner you paid for (#HighRoller) were going to get you a base hit, there were a few awkward stares and looks of "is this really going to happen?".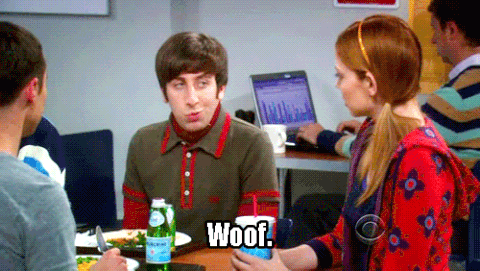 The PAX gathered some goals, inspected the fields, and soon the teams were divided up by YHC with a new method.  Instead of counting off by one's and twos, YHC picked groups of 2 PAX going clockwise.  #Science  #StandNextToMoose
The teams shook out as follows:
Yellow Team – LapDog, Jazz Hands, Milkman, STH, Hokie Pokie, Arrears
Blue Team – Moose, JDee, FN3, Brother Si, Paint Chip, Fool's Gold
On paper the teams were very balanced as all the teams that YHC picks seem to be. Although the start of the game was anything but balanced (Blue Team jumped out to a 4-0 lead), it ended up becoming a very competitive game throughout.  Luckily for the yellow team, Milkman had the weekend off the professional handball circuit, or it might have been a blood bath.  At one point the yellow team pulled within 2 goals, before the superior stamina and conditioning of the blue team wore them down and closed the game up by 4 goals.
Some highlights I recall….
Milkman – gotta start here….dude was just on fire today, may have had 4 goals himself and would have scored a lot more if not for being in goal so long!  Was a beast on both sides of the ball and one of the best individual performances I've witnessed on the Handball field.  #WhereCanIBuyThoseGloves?
Arrears – Maybe one minute into the game with yellow on the fast break an errant pass sailed just by Lap Dog and into the unsuspecting loins of Arrears.  Biggest laughs came from his own team…. #Cutthroat #NoMercy
Moose – Always dominant, blue team MVP in my book, many goals and some amazing catches today.  I just hope his team can get rid of that Alabama curse one of these days.
Hokie Pokie – lock down on defense.   While he had many deflections, his last second swat away of the JDee/Moose connection was a thing of beauty
FN3 – always in competition for MVP, a number of goals today….if this guy ever has an opportunity for a rename, I'm voting for the word "bazooka" being in there
JDee – a number of great passes and goals, but my favorite was when blue showed good ball movement (not meaning for that to be as gay as it sounded) and YHC hit JDee on the left corner where he rocketed the ball into the goal.
STH – STH is one of my favorite guys to handball with (might have meant that to be as gay as it sounded) and against.  Likes to talk smack and always performs well.  His long arms today were particularly frustrating for YHC.
Bro Si – Was dominant in goal today, probably had more stops than anyone on the Handball field (on an unrelated note, where the hell is Blart???)
Paint Chip – great skills on both sides of the ball, rarely makes mistakes, and always manages some of the best saves in goal with his quick feet
Lap Dog – some great defensive stops, but the highlight was his slow motion man on man on man bent over monkey humper shot attempt…..I'm just glad there are no cameras at Depot or Lap Dog could kiss any chance of running for office good bye.  He may owe Paint Chip some $$ for therapy as PC had the good fortune of being in goal to witness.
Jazz Hands – scored 2 goals, I think, but the most memorable highlight would have landed him on ESPN's bottom 10.  His "avoid contact with the Handball by side stepping out of the goal" goalie strategy was bold for sure, but the blue team was unphased by it.
Fool's Gold – did a great job of standing next to Moose and deciding how teams were picked.  Has a very high win loss record at Handball when deciding how teams are picked #Coincidence #WeakSauce
Since this is the GIF giving season and I found the Oprah one above, here's one for you Penthouse as well….
Today's game was a blast for YHC, especially after being out of the Handball game for several months!  The cold conditions and lack of dew on the ground made the ball a little more "grippy" and playing 6 on 6 on the smaller field was a helluva lot of fun.  We had a good group today and there were many great plays, bloopers, and laughs in general on both sides of the field.
As we are inundated with walls, shutdowns, and political posturing, it's great to take a little time to work these awesome bodies with people you enjoy spending time with!
Finally, insert gratuitous Shakira GIF, enjoy!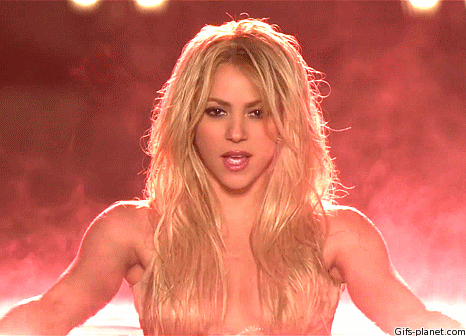 Announcements
The P200 is coming, reach out to @F3LakeMurray if you aren't yet on a team, probably still a slot or two somewhere out there and there are always last minute holes to fill.
Reminder – the Ocho on Sunday's at 8 PM, @F3depot.  Handball….#America'sGame
Reminder – coffeeteria following Handball on Saturdays.  Chick-Fil-A is the usual spot for this.
Run groups – Options galore for the PAX!
Swagger – Monday at Little Caesar's on St. Andrews (0530 am), and Wednesday behind Starbucks on Harbison (0530 am), now officially on the twitters @f3swagger, give it a follow!
Twilight – Tues/Thurs behind Spring Hill High School (0430 am…no, that's not a typo), @f3twilight
Stagger – Wednesday at Ballentine Elementary (0530 am), @f3stagger
Donut Run – Friday at Lake Murray Blvd behind Dunkin Donuts (0515 am),
401k Run – Sunday, across from Lowman Home in Bethel Lutheran parking lot (BOM 6:45 pm) follow – @f3_401k_run
Saturday's – Just run at handball OR someone is always training for something somewhere on Saturday mornings, DM me or @F3LakeMurray and we'll hook you up!
Rucking more your speed?  Follow F3LakeMurray Rucking at @F3LMRucking for all the deets!
2019 Q sheet is up and ready for your input.  Get your favorite dates before someone else snatches them.
Prayer Requests
Arrears' jewels
Paint Chip's psyche
Unspoken
TL:DR
Handball is back, all is again right in the world.
SYITG!