Temp: 72
Humidity: 96%
Wind Speed: Air moving during a workout? This guy, with his jokes.  Hilarious.
We started the morning at Billy G.O.A.T.  talking about the importance of being the spiritual leader of our homes, as is God's intention.  From 1 Corinthians 13:
"When I was a child, I talked like a child, I thought like a child, I reasoned like a child.  When I became a man, I put the ways of childhood behind me."
Have you ever thought about when you became a man?  What changes did you make in your life – or more importantly, in what areas of your life are you falling short in your responsibilities?  Later in 1 Corinthians Paul gives us some guidance on what it means to be a man:
"Be on your guard; stand firm in the faith; be courageous; be strong.  Do everything in love."
Take that last part – do everything in love – and let that simmer.  We can all do better.  But we're not meant to do it on our own.  Challenge: Pray for help this week.
Now let's get to work.
Disclaimer
Generic Warmup (SSH, TTT, Windmills, Merkins, Mountain Climbers, Hillbilly)
The THANG:
We started with the Merkin Death March.  Goes a little something like this – line up in the high plank, then do 10 Merkins.  Bear crawl two parking spots and do 9 merkins, bearcrawl two spots, 8 merkins, etc. down to one.
Grabbed blocks for some Ring-Around-The-Median.  25 shoulder press with the blocks, then side squat your way 1/2 way around the median, 25 presses, then side squat around to where you started.  Gee, that was so much fun lets do it again!  But this time we did 20 presses because YHC was on the struggle bus after the first round.
Next we partnered up for some Block-Go-Rounds AKA Weighted Torso Swivels.  Stand back-to-back and pass the blocks round-n-round 30 times.  Put up the blocks.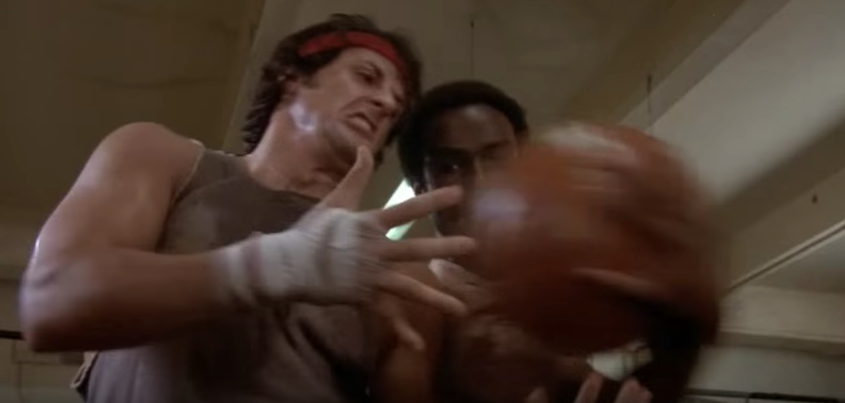 Mosey to the other side of the school – heckle the vampire runners on the way – then stop at the benches for some team work.  Split into two groups – first group performs an exercise while the other group runs the stairs, then swap.  The exercises for today's punishment: Decline Merkins, Flutter Kicks, Incline Merkins.
 If a girl can do it….
Mosey back around to the shovel flag w/ a few burpees at the lights for good measure.  Finished up with some Ray Charles and called it good.
COT
The goal is to make it worth getting up for.  We're here to forge Sad Clowns into High Impact Men.  The PAX at G.O.A.T. put in the work today.  Well done, gentlemen.