We started the day @F3Billy talking about our responsibilities as men to raise our kids "right".  How do we do that?
From Deuteronomy 6:5 "Love the Lord your God with all your heart and with all your soul and with all your strength."  Our children don't just resemble us, they watch us, pick up our habits and act like us.  We are the primary role models in their lives.  Further in Deuteronomy 6:6 "These commandments that I give you today are to be on your hearts.  Impress them on your children.  Talk about them when you walk along the road, when you lie down and when you get up."  How often do we show our children how we love God?  How often do we talk about how we act and the decisions we make, and how they are aligned with God's commandments?
Step one: Read God's word, pray, and be in community with other believers to grow your relationship with God.
Step two: Be not only a model to those around you in your actions, but talk to the children in your life, and not just your kids, about the source of your inner compass.
I imagine many of us spent years wandering through this life on our own.  It is on us to ensure our kids set out into this world with the love of God impressed on their hearts.
Started the workout 5 minutes late.  Had some good discussion this morning.  Thanks to Sanford, Lap Dog, Knot, Skunky and Webber for coming out!
Warmup
Little Arm Circles
Side Straddle Hop
Windmill
Through the Tunnel
Angle Grinders – I think YHC called them jackknifes, whatever.
4x4s – A burpee, but with 4 merkins and 4 mountain climbers.
Indian Run w/ a catch-me-if-you-can twist – last guy does 5 burpees then runs to catch the group, taps the last guy who drops and does 5 burpees, etc.  Run to the middle school parking lot.
Aaaand now the fun begins!
A little something I like to call the Mickey Thompson  – bear crawl w/ 4×4's at the parking spot lines – go 5 lines out, then crawl bear back, again with 4×4's at the lines.
Very little mumble chatter.  Hmm, clearly it wasn't hard enough.  On to the next!
Aiken Legs – 20 squats, 20 box jumps, 20 lunges, 20 split jacks.
Still no mumble chatter.  Hmm, what should we do?  Lets rinse and repeat and see what happens.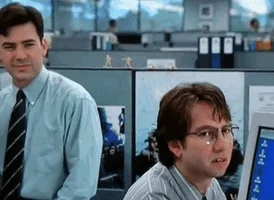 Catch-me-if-you-can Indian run back to the shovel flag.  Oh look, we still have time…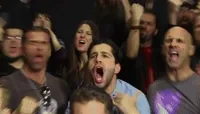 MARY –  Flutter kicks and LBCs
COT
Pray for Knot's sister-in-law.  She's in the middle of cancer treatments and they are taking their toll.  Pray for Skunky's friends who are going through tough times.