Conditions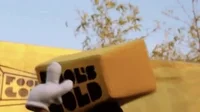 A warm 41 degrees with a bit of dampness. No rain for the Depot Pax this AM.  With his magic, Fool's Gold was able to keep the grounds wet for this boot camp. #raingod
Disclaimer/COP
It's a humbling experience to Q a Depot workout. There's always support from the brothers (Next exercise is…starting position…IC…exercise!!) and always welcoming to YHC to keep true form ITG. On a side note, the runners were in force this morning in prep for the P200. If you're looking for proper running attire, reach out to Neck Brace. He has the scoop on wind reduction. #RunningIsEvil
Warm Up
SSH x10 IC
TTT x10 IC
LAC x10 IC
Mosey on outer loop – one lap, grab a block and wait on 6.
The Thang
Here's where the fun began. There was much variety during this workout. YHC had written out the first part of this boot camp and the second portion was to "pay it forward" to the other pax to contribute to the gloom. Here's how it happened.
Set 1 (with 3 more additional sets)
Curls for the Girls x20 OYO
Overhead presses x20 OYO
Squat w/block x20 OYO
Merkins x20 OYO
Run to the bottom of the entrance ramp. Rinse and repeat in counts of 15 & 10 OYO, and the last 5 IC. YHC is not a fan of running and we did our share this morning. The variety of this next session was a total body beat down. Since there was many exercises during this part, YHC mind was spent and couldn't remember who called what. You can probably guess on one of them. The pax followed the same theme on count (25, 20, 15, 10, 5)
Burpees (rhymes with hot pole and a 25 count!!!)
Chest Press w/block
Iron Crosses
Block Burpees (see above…again!!)
BBSU
Block Swings
Bend Over Rows
One Mosey
Mosey over to the playground for:
Wall sit – one minute
25 Step Ups on the bench
20 Pull Ups
10 BBSU
10 Merkins
Back to the parking lot, grab blocks and circle up for Mary.
Mary
20 BBSU OYO
15 LBCs OYO
10 V-Ups OYO
10 Flutter Kicks OYO
Circle up to the SF (It was present today).
This F3 thing is something I wouldn't of imagined it being and the positives that come from those brothers is priceless. I have taught classes before in my younger years but this is a rewarding thing when you're able to workout and Q ITG with the Men of Depot. Thank you for inspiring me to be better all around.
17 HIMs posted this morning ITG and escaped the comfort of the fartsack. Come on out and get some betterment #ISI
Announcements
Thirty Thursday at San Jose (Ballentine) at 1730
QSource at Chick Fil A on Saturdays at 0800
P200 coming in March.
Prayers
Arrears Family
Moose's Family
Milkman's Family
Unspoken
SYITG