CONDITIONS
Lower 70's, dry, the early riser PAX put to work gathering blocks even before the one minute warning chime was rang. Murmurs in the background about how seeing flashing lights on the ground on the road into Depot are never good. PAX wondering what is under that sweaty towel on YHCs trunk (some even questioned the origins of said sweat). Others trying to decipher the indiscriminate marks on a white board that YHC calls "it's my handwriting ok, give me an effing break Joanna". We'll get to all that and more and quickly in this express version of an FG backblast (not a core principle of F3, but a big part of it).
DISCLAIMER/WARM UP
This is F3, your ass is getting kicked today.  Do what you can do, but more than you think you can do.
Windmills x 10 IC
Overhead Arm Claps x 10 IC
Enough of that, we'll get plenty warm when we begin….
THE THANG
YHC's previous job had him adventuring all over creation at times, offering the good fortune to post in a variety of AOs. This was a great way to meet many fine PAX across the #Nation and learn a new exercise or two to bring home to my brothers from other mothers at Depot. Every now and again; however, you find yourself with an entire Q you can plagiarize and/or otherwise pretty much cut and paste for your own purposes!
It so happened that YHC headed over to F3 Strut on Saturday to indulge in stories about living life on the hippie trail when was love wild and free back in the 60's. Unfortunately Fiji was out climbing a mountain, so there was little talk of bra-less beauties, sex, drugs, or rock-n-roll. There was; however, a well crafted beatdown courtesy of Strut's resident metal-head Shredder (see what I did there???). Thus birthed "Shredder's Revenge", a workout guaranteed to kick your ass into next week if you are willing to A. post and B. push yourself harder than you think you can and C. do both of these to show up for your team.
Thus, the PAX were divided into two teams and a competition was held based on the image below….
There were a total of 6 "heats" consisting of exercises and running to one of three stations (as indicated by lighted cones) that got progressively farther from our starting point:
Station 1 (S1) – ~0.2 mile RT
Station 2 (S2) – ~0.3 mile RT
Station 3 (S3) – ~0.5 mile RT
Once you are done with all 6 heats, start over at heat 1 and keep going. Each heat you complete earns a point for your team.  
Music included a few ditties by the Grateful Dead, a little Rock You Like Herman Caine by the Scorpions, ZZ Top, and a shot or two of Oasis and similar bands. By all accounts the tunes elicited heavy breathing and sweating.
Blocks Away/COT/BOM
MOLESKIN
Post. Just do it and bring that other guy with you.
There were some amazing displays of stamina out there today with the winners knocking out nearly 3 miles of running in the contest. Our top spots went to Lunchlady, Pothole, and Soccer Mom/Joanna (soon to be renamed power couple "Jomamma").
From a team perspective, both landed at 50 points, but Team 2 was deemed the winner due to having a lesser # of PAX. With that came all the glory and the rights to pick either a Spanish or German beer of their choice (rationale was handball and alcohol distribution related). Team 1 got a participation trophy in the form of choice among the remaining beers. By all accounts (and the heavy breathing and sweating) the beers were well received.
Great to see our boy Trampstamp back out in the gloom! Hoping he gets back in the grove and brings some #Preakness PAX with him next week!
ANNOUNCEMENTS
Frosty Friday is coming up tomorrow, stay tuned to the twitters for details.
Neck Brace on Q on Saturday 0630. Time to show up and show out men for this #F3Royalty (image below, when he rocked a moustache)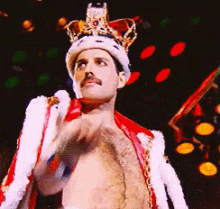 PRAYER REQUESTS/SLIGHTLY MORE MOLESKIN
All the PAX we have on IR right now – Soft….Toss, Speedo, Coppertone, Stagecoach, JDee's intestines….I'm sure I'm missing others. Get better, get back, and modify as needed. Half of the benefit of F3 has nothing to do with running, burpees, or murder bunnies and everything to do with having a laugh, giving each other shit, and getting out of your own head for 45 minutes each morning. We miss you guys.
Also for the other PAX who are otherwise healthy, but continue to evade, elude, or otherwise dodge, duck, dip, dive, and dodge my calls, texts, DMs, carrier pigeons, and telepathic outreach…
I will…
on you. 
Cause F3's better with you.
TL:DR
F3>Ninja Turtles>Secretive Ooze