Thursday 4-15-2021 – TAX DAY
Today was supposed to be tax day, but the IRS has delayed the filing date. No worries – we'll still get our work done on time.
A few facts about tax and CPAs:
First income tax was in 1862 to help fund the war effort
It was terminated, and the restarted in the new century around 1913
Only those making over $3,000/yr were required to file
The 16th Amendment establishes the current system
To become a CPA you have to:

Complete 150 college credit hours
Pass a 4 part exam
Pass an ethics exam
Maintain 40 hours of continuing education annually
People who have passed the bar and the CPA, attest that the CPA is harder than the bar.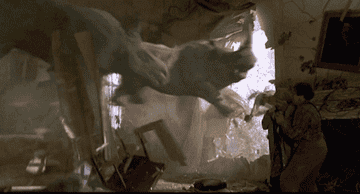 Warmup:
10x (I/C) Side straddle hop
10x (I/C) Through the tunnel
10x (I/C) LBAC forward
10x (I/C) LBAC reverse
10x (I/C) Raise the roof
10x (I/C) Michael Phelps
10x (I/C) Squat
Calf stretch
World's greatest stretch
10x (OYO) 'Mericans
Workout:
Today's workout was a compilation of miscellaneous exercises to the theme of "1040".  We did 1 set, then ran a lap around the dark mile, then did a 2nd set before putting up our blocks for some Mary.
| | |
| --- | --- |
| 10x | Curls |
| 40x | Overhead Press |
| 10x | Monkey Humpers |
| 40x | Mountain Climbers |
| 10x | Imperial Walker |
| 40x | Toe Taps |
|   |   |
| 10x | The 'Merican |
| 40x | American Hammer |
| 10x | BoX Cutter |
|   |   |
| 40x | Fairy Jack |
| 10x | Reverse Crunch |
| 40x | Al Gore |
| 10x | Upright Row |
| 40x | Dips |
Mary:
10x (I/C) Flutter kicks
10x (I/C) Gas pumpers
10x (I/C) Ray Charles (Columbo sang)
Boat/Canoe
Heel's to Heaven – count got way off and not sure how many we did.
Mumble chatter included:
Tax commentary
AB getting confused on who Blind Date was
Biggie not working out due to Ragnar on Friday – whatever
T-Spot HC'ing then fartsacking 
Mrs. Mary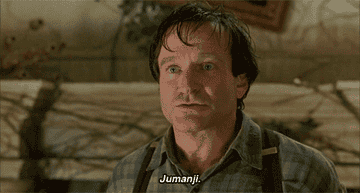 Back blast Easter Egg for the first non-Jumanji PAX to read this far and sees this message – for the first visiting pax to sign up to Q a Jumanji Saturday w/o, YHC will buy your coffeeteria breakfast on your Q date.
Announcements:
YHC's "Tax Preparer Route" at Stampede on 4-16-21
Dealer's Choice boot camp on 4-17-21
Herdvergence on 4-30-21
Card and donation for Mrs. Mary and God's Helping Hands
Prayer Requests:
Praise report from YHC for good results from MIL's cancer treatment and mom's knee replacement.
Unspoken requests
Strava Record or it didn't happen.
April 15th means Tax Day @F3Jumanji. We will be hosting a real life Certified Public Accountant to help you pay your "taxes" (burpees?) Join us 0530!@F3Handlebar @F3LexSC @F3LexTheHerd pic.twitter.com/KVNdwTSPbe

— F3Jumanji (@F3Jumanji) April 14, 2021
9 pax most definitely did NOT commit tax fraud when they filed their 1040's this morning. One @_Thunderdan_ short of a ⭐️ @F3Jumanji @F3LexTheHerd @F3LexSC #f3counts https://t.co/pgFYHYNgAJ pic.twitter.com/GDBiYBJxzY

— F3Håñdłębär (@F3Handlebar) April 15, 2021