Hello all and Happy New Year!!!
                The "interesting" year that was 2020 is now over and PAX all across F3 Nation continue to #RiseAndGrind and consume those yummy #DRPs in 2021. While most of us are eager to put 2020 behind us, let's take a few moments to look back and celebrate some of the many accomplishments of the #HIM of F3 Lake Murray in the F3LM150 Challenge.
First of all, your final 2020 F3LM150 Tracker….
And also in graphical form by week to see how we landed at those numbers….
Congratulations to all of our PAX who participated in this year's version of the F3LM150. Despite the challenges with AOs closed due to Covid, injuries, quarantines, murder hornets, and various other obstacles that were 2020, this group of 24 PAX amassed a total of nearly 4,200 posts for the year!
2020 started off with a bang and for much of January there was a 3 way battle for the top spot between Slate, Socrates, and Enos. With remarkable consistency, Slate continued to crank out week after week of weeks (that's a lot of weeks) with 6 posts or more cementing his place at the top spot well through August. Socrates was undeterred; however, and he and Slate would battle it out (fending off never ending pressure from Lap Dog) for first right up to the end. Socrates final push in December landed him with a whopping 315 posts for the year!!!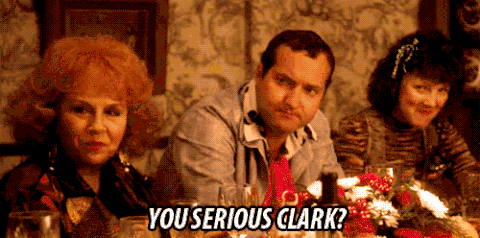 TClaps to our Top 5 PAX (in terms of number of posts) for the year!
Socrates – 315
Slate – 304
Lap Dog – 303
Enos – 272
Neck Brace – 247
In addition to our top 5, another 9 PAX completed the 150 challenge, averaging ~3+posts per week:
Fiji – 229
Fool's Gold – 224
Smithers – 202
Moose – 201
Pothole – 177
Soccer Mom – 167
Milkman – 164
Joanna – 152
Arrears – ~150
Well done gentlemen, well done!!!
Let's skip back a year….2019 was an abridged year for the F3LM150, but 8 PAX tracked their total posts for both 2019 and 2020. As you can see below, 7 of the 8 of our PAX bested their 2019 #'s in some cases significantly (Slate and Socrates in particular)! Again, well done gents!
I know at least one of these PAX is pumped and ready for big things to happen in 2021 (live video feed below). #Egg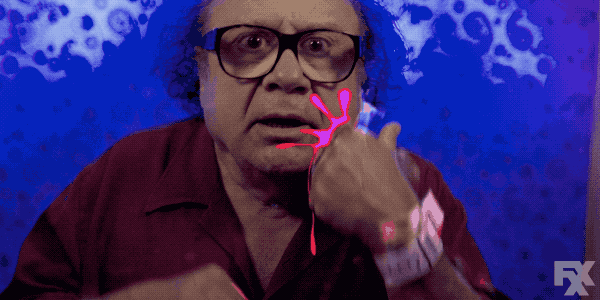 The F3LM150 is mostly about pushing yourself and your brothers to #accelerate, which is a story the numbers show quite well. I'd be remiss though if we didn't do a little AO vs AO comparison.
Here are how the numbers shook out by AO:
The #MenOfDepot had the largest number of PAX (13) participating in the challenge and correspondingly had the most posts for the year (1875 posts, averaging 144 posts/PAX, and 2.8 posts/week)
GOAT was next with 7 PAX and 1,372 posts for the year, 196 posts/PAX, and 3.8 posts per week)
The small but mighty group of 3 (Socrates, Fiji, Enos) from Strut combined for an astounding  816 posts, averaging 272 posts/PAX for the year (5.2 posts per week)!!!
Foxhole was represented by a lone gunslinger Depends. While Depends fell a little short of the 150 F3 posts, he tacked on an additional 100+ miles swimming in the #CementPond in only 4 months (that's a helluva lot of laps and hours in the pool!)! Perhaps more importantly, he provided a great example of discipline and motivation by sharing his weight loss journey with us throughout the year.  
The F3LM150 AO Award definitely goes to Strut this year. Fantastic effort, but maybe y'all should consider resting a little in 2021 to give the rest of us a chance??? Phenomenal work gentlemen!
A few other notables here:
TClaps to Soccer Mom for hitting the 150 after joining F3 the first week of July. This guy has been on fire since starting F3 and has been a great new leader in F3 Lake Murray. We are grateful to have him at Depot.
TClaps to JDee, who joined the challenge in August and amassed 50+ days in a row. JDee was on target to hit the 150 (in only 5 months) before being hit with a quarantine late in the year. Looking forward to seeing him continue the momentum this year! 
Again, fantastic work men throughout the year. I'm honored to call you brothers and excited to see what this group will accomplish in 2021.
While we are speaking of 2021, let's welcome our newest members to the F3LM150 club:
Lunchlady – Foxhole (but sometimes Depot)
Hallmark – Speed Trap
Darla – Depot
Buddy Love – Depot
Bellhop – Depot
Drill Shaft – F3 Greer
Laettner – Depot
Fire Daddy – The Roost
Shredder – Strut
Forrest – Speed Trap
(let me know if I missed anyone on the above)
Closing thoughts….
It's still not too late to get folks plugged into this. Keep EHing and let's get some more PAX involved. All are welcome!
See the 2021 Pre-Blast here for details and make sure you are following @F3LM150 on twitter to see the weekly updates:
2021 F3LM150 Challenge
For 2021, if you'd like to use the coach.me app to track your posts the handle to search out is F3LM150_2021.
Also, if you'd like to get in on tracking your run/ruck/swim miles and/or steps, a google sheet has been set up for that here:
https://forms.gle/yhR49drxnHsF5ZFD9
Again, fantastic work by all in 2020.
Happy New Year #HIM. Let's get after it and make 2021 our year!
#SYITG
~FG