Conditions/Foreskin
Lower 70's with a bit of humidity. The thrill of victory made only slightly less palpable by the agony of defeat. For you see, a competition was afoot today at Depot for the 4th running of THE Buddy Love.
As you also see from the list of PAX, the namesake to this here routine is conspicuously and somewhat awkwardly absent.
Did he fall prey to the sweet, synthetic fiber, serenade known as the #fartsack? No, it's not that. Of the oh so many vices he has (see my tell all/tribute book to him and Keith Richards coming out next year entitled "To All My Keithy Boys" for details), not living up to his word is definitely not one of them.
Turns out, sometime over the summer Buddy Love got caught up in a National Lampoon's Vacation marathon and decided it would be a good idea to take the family on a cross-country adventure.
As is mandated in THE official state of Ohio (not the same as THE Ohio State University) vacation protocols that all Ohioans must adhere to, his trip itinerary is as follows (*note at least 50% of your party must be wearing Ohio State gear at all times, even if not your Alma mater….WTF is a Zip, anyway?):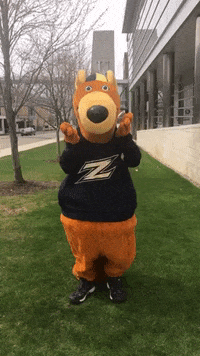 Day 1 – OH to MI, slaughter a wolverine for its pelt and piss from the world's largest weather vane
Day 2 – MI to WI, find a badger who actually gives a f*ck (see link below) and kill him in front of his family, stay at Big Dick's Buckhorn Inn. Make your wife take gratuitous photos of you in front of the sign as you stroke your beard.
Days 3 to 10 – MN, spend a week at the Spam Museum, decide gophers really aren't that bad after watching Caddyshack, begin to wonder what that weird smell is coming from your car.
Days 11 to 18 – SD, Corn Palace and associated environs. This will be the last photo documentation of the trip as you'll fill your I-cloud storage up with corn photos "look honey, there is a giant ear of corn made out of little ears of corn, amazing!". On the positive side, you will have great physical and literal anecdotes for your buddies back home about how you are still shitting corn a month later.
Day 19 – SD, Be amazed be the power of geology! Marvel at how glaciers and earthquakes precisely carved the faces of Washington, Jefferson, Robin Williams, and Daniel Day-Lewis into the granite at Mt. Rushmore.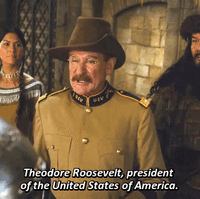 Day 20 – WY, spend the day at Big Dick's Car Wash and Lube after discovering source of the smell….turns out you have to cure a wolverine pelt before you make a banana hammock out of it. Lament the fact that you are out of phone storage as you stare at Big Dick's (sign) through a cloud of Febreze.
Day 21 – WY to CA Power through Yellowstone, the Grand Tetons and the Grand Canyon and points west for a 5 minute dip in the Pacific Ocean, lamenting that Lake Erie is just as nice and twice as convenient.
Days 22 and 23 – homesickness is setting in, begin heading east with minimal stops carefully avoiding cities with certain SEC teams in them that Ohio State remains winless against (Athens, GA; Auburn, Al; Gainesville, FL; Knoxville, TN; and Columbia, SC). Side note, I had to double-check that last one, turns out the Cocks have a better winning percentage against the Buckeyes than Bama.
Day 24 – exhausted and emotionally drained (like you are reading this BB or if you've ever done THE Buddy Love workout) the intrepid adventurers are glad have arrived safely at home in Hilton Head, SC surrounded by their kinfolk.
Side Note….
Disclaimer/Warm Up
Quick disclaimer. We don't count and we don't warm up for the Buddy Love.
The THANG (aka THE BUDDY LOVE)
So while Buddy Love and the entire Love family are having the trip of a lifetime, we here at Depot celebrate him with the 4th running of THE Buddy Love. It's a deadly simple routine designed to push you to your limits. 4 stations, 8 exercises done by 11s with a lap around Depot in between. If you complete the 10 laps of the challenge, you'll have run 3 miles and did 440 reps! See photo below for details.
Moleskin
Since I spent most of the BB giving Buddy Love crap, I should probably be nice here. I'll start by saying, I think Buddy Love is what F3 is all about. No, not obscure Drew Carey references and Lollapalooza T-shirts, but about friendship, loyalty, and being an example of a #HIM who is not afraid to be himself. Buddy Love has become one of the best friends I've ever had. He's encouraging, funny, and is comfortable calling bullshit on me when it needs to be done (it happens a lot…probably about as often as you'd expect). In the ~4 years I've known him, we've shared a lot of miles and laughs and had many deep (and shallow) conversations about life and fatherhood. Since we share somewhat similar career paths (working stiffs who went back to school later in life), he's been a great mentor about the trials and triumphs of the world of academia. I'm grateful to call him a friend and looking forward to his return to South Cackalackey.
In the meantime, I have this 3 by 5-foot oil painting that hangs in my office to remind me of him.
Onto a few T-Claps!
The Buddy Love workout is a lot like its namesake. A competitive tough as nails sweatfest that will push you to your limits. Ironically, like the Barkley Marathons, it's never been completed by its creator. Previous winners of The Buddy Love include STH, Lunch Lady, Tent Pole, Soccer Mom, and yours truly. After today, the Buddy Love Hall of Fame looks like this:
STH, Lunch Lady, Tent Pole, Soccer Mom, and yours truly.
Better luck next time gentlemen!
T-Claps to JDee for bringing the tunes and Whitney for writing and singing about half of them #True Diva. While we didn't complete the full circuit, T-Claps to all who participated in what is sure to become a staple exercise at Depot. Will we have any other AOs step up to the challenge????
Announcements
Stagecoach is on Q Thursday, be there or be square. Weather looking great so get your asses out of bed and show for #F3Royalty!
2.0 workout coming up this weekend at The Roost starting at 7 AM, check the twitters for more details.
Prayer Requests
Continue to keep the Hogan family in our TAPs for speedy and full recoveries and comfort in the interim.
Prayers for TNTs friend who is recovering from a serious injury.
Prayers for the many PAX who are on IR, let's get these guys back out in the gloom again.
TL:DR
Buddy Love>Oil Painting of Buddy Love>Running the Buddy Love
#SYITG