CONDITIONS
Fall is here my friends and with it came 60-ish degree temps for what was the best weather day we've had in the #gloom since spring sprung on us about 6 months ago.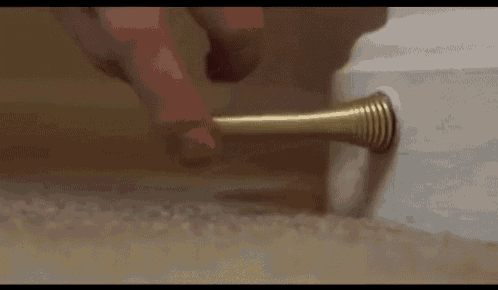 ….that was an oddly erotic GIF.
Anyway, as I was saying….the cooler weather and perhaps even the possibility of birthday cake (and maybe a dancin' lady or two popping out of said cake) brought nearly a score of Depot's finest out to help YHC celebrate another year on Planet Earth.
WARM UP
Grab a block, circle up. You'll be warm enough in a moment.
THE THANG
Score would be a theme today, as a competition was afoot (and acalf) that would first divide the PAX (into teams by an overly complicated and unnecessary pull a token out of a bag system) and then unite them with a love of beverages (and an overly complicated and unnecessary Q).
Yes, you just got teary-eyed watching a game show contestant win a game of paper-rock-scissors. Also thanks internet for never failing to deliver on my google searches.
PAX competed to earn points for their teams by completing rounds of exercises with reps of 44 (in honor of the years since YHC's parents had sex that one time in the back of an Oldsmobile).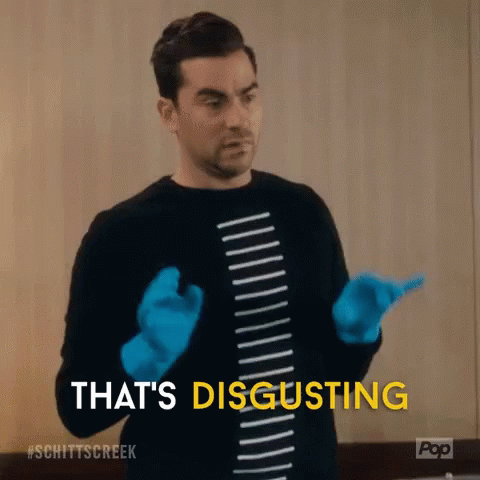 Each round you complete (see rounds 1-8 below) earns a point for you and your team. Once you complete all 8 rounds, you rinse and repeat with a choice of starting at either #1 (blocky stuff) or #5 (runny stuff).
Rounds 1-4 were focused on building upper body strength, with each round adding a new exercise and included a "short" run roughly 0.2 miles round trip to the pull up bars and back. Since Joanna and Dracula weren't here, we skipped doing pull ups in a show of solidarity. 
There have been lots of critics about the Iron PAX, most recently due to Week 3 which was laden with 100 or so Bonnie Blairs. #CrowdPleaser
No Bonnie's (or bunnies) for today's Q, but rounds 5-8 did aim to improve the lower half of our awesome bodies. The general goal was to move toward getting calves like Lumbergh (as seen from the international space station in the image below, Florida for scale).
For those rounds, each PAX completed 44 reps of a (generally) lower body exercise, followed by a "long" run out to the entrance road and part way up the hill. This run was roughly twice as long at about 0.4 miles round trip.
Thus, if a PAX completed all 8 rounds they ran about 2.4 miles and did 616 reps of various exercises. Or if you were Speedo, maybe 750-ish.
#Champion
More in the #moleskin on results and birthday deep thoughts.
Blocks Away
Disclaimer since YHC forgot at the beginning (#Amature).
COT/BOM
MOLESKIN
Today's competition was heated and both teams put up some impressive numbers! The black checker team edged out the red checker team 70 points to 63, proving that Wesley Snipes had it right back in the day.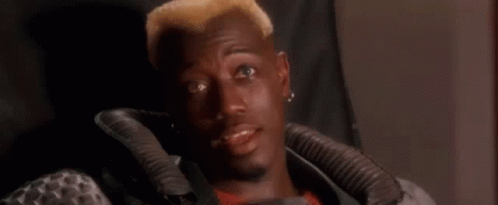 TClaps to the guys that completed all 8 rounds of The Thang today (I feel like I'm missing a few here)
Soccer Mom – 10
Barkley – 9.5
Buddy Love – 9
Flash Dance – 8+
Speedo – 8
YHC and Devito 8-
If you showed today, you were a winner, so each PAX had their choice of a warm Sam Adams Oktoberfest (to celebrate the coming of fall and the fact that we don't have to wear powdered wigs anymore to brew beer) or a cold seltzer. 
T-Claps to the PAX that hang around for #Seltzerteria and chatted for a while following the Q. And for the rousing rendition of Happy Birthday!
Special T-Claps to Buddy Love for laying down some awesome beats when #Boomer YHC couldn't get his speaker to work. A few notables included Eminem, Faith No More, and Johnny Cash.
Special T-Claps to Laettner for logging 40 miles in the last month and running along with me today. Enjoyed the convos as always.
Special T-Claps to Trampstamp, Speedo, and Bout Time, all of whom returned to the gloom in August and have been killing it since then.
Special T-Claps to Barkley and Flash Dance (and Laettner and Neck Brace who recruited them), two relatively new PAX to Depot who have come in and already made a big impact. 
What to say about the last year spent hurtling through space at 67,000 miles per hour???
Rather than my usual lengthy pontification on life (or other general nonsense that I usually fill the Moleskin with), I'll just say that despite the highs and lows, the challenges and successes, and the overall uncertainty this last year (in a global pandemic, etc., etc., etc.) has brought…I'm incredibly grateful looking back and hopeful looking forward.
I'm grateful for the amazing relationships I've been blessed with at home, work, and with the friends I've made through F3 in this last 4+ years. As a collective, we've shared countless laughs, so many good times, and done some stupid things (Weeks 0-3 of Iron PAX 2021 comes to mind #dumb).
We've also been there for one another when life was hard. From the tough hour-long conversations just trying to make sense of things, to well-timed sarcastic jabs to lighten the mood, I'm grateful for it all.
I suppose most of all I'm hopeful for what's to come. The opportunity to keep growing, learning, #accelerating and getting better as an individual and with you.   
ANNOUNCEMENTS
Frosty Friday is coming up tomorrow. Will be at Craft and Draft in Irmo, 5 PM.
Soccer Mom looking for a partner for Week 3 IPC tomorrow AM. If you haven't done it, time to knock it out.
Next Depot BC is Saturday 0630. Time to show up and show out for the man, the myth, the legend (and occasional bow-tie wearing TV personality/epidemiologist) Moose!
PRAYER REQUESTS
Pothole's wife's uncle and his wife as she travels north to see him and their family.
M'boy Soft Toss, heal this guy up and get him back. 
Any and all PAX struggling with any form of mental and or physical challenges right now. Reach out, share the load, we are here for you.
Also…
Any and all PAX' alarm clocks. May ye be just far enough away so the PAX cannot touch ye snooze button of #fartsackery. #ChooseTheDailyRedPill
Any and all PAX' cell phones. May ye never ghosteth ya'boy Fool's Gold when he beckons ye to fulfill thy destiny at thine fields of Depot. #Booty(Camp)Call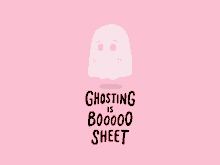 Not sure why I switched to ye olde English there, but you catch my drift. When you don't post you are only hurting yourself….and me….and all of the other guys….also a kitten dies each time you don't post.
Just post. #SaveTheKittens 
TL:DR
Celebrating milestones with your F3 brothers>Fall Weather>Sweater Kittens>Dead Kittens