CONDITIONS/FORESKIN
58 degrees, relatively clear skies, and more HIM testosterone than we've had at the Donut Run in a good while.
In recent weeks YHC has been playing the country mouse/city mouse game bouncing back and forth between the rural CATE runs @f3stagger and the big city St. Andrews/Harbison runs @f3swagger.
YHC likes to do this as F3 Lake Murray is a big region geographically and due to proximity of the #fartsack, different pax often run at different locales.  Also, while getting to see Neck Brace in ranger panties is a bonus to posting at the CATE #eyecandy, every now and then it's good to mix things up and see whats going on with the pax that live a little closer to town.
On Wednesday, m'boy Lockbox and YHC had a discussion about how the Donut Run (which was THE place to be on Friday AM when I started F3 a few years back) was on the decline in recent weeks (Tclaps to Enos, STH, and Boxwine for keeping it on life support recently).  We talked about the collective benefits of running (1st F for sure, but 2nd F as well) and how it would be great to get a big group together like the good ole days.
So YHC went to a twitterin', pax went to EHing, and lo and behold, 24 of Lake Murray and Lexington's finest got better today!
Here is ye olde (abridged) backblast……
WARM UP
Generally consisted of folks powering up their NoxGear……
Video footage of Stagecoach when he dons his Noxgear
…..his shirt just goes flying off, 6 pack abs…..it really is the damndest thing….
THE THANG
Speaking of things, the Thang for today was a run/ruck (well run, sorry Joanna as you were the only one who was prepared to ruck today) convergence.  Lights blinking, vests shining, and flux capacitors….fluxing, 24 pax and 2 pups were off for various routes, paces and distances.
BOM, COT, conclude Donut Run, have #coffeteria
MOLESKIN 
In the interest of time, I'll be brief here….ever notice when folks lead with something like that they've inadvertently taken more time than they would have if they'd have just started with the original point they were trying to make????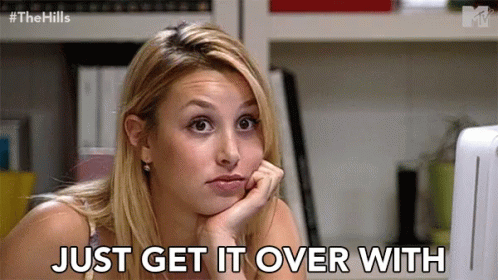 ….I remember well my first F3 run group experience, or at least the events leading up to it.  I started in March 2017 with a Neck Brace Boot Camp/Handball Saturday at Depot.  I managed to show up the next Tuesday, which was particularly cold and wet for a brutal Mayhem Q.  I remember frozen fingers, 8 count body builders, and a noticeable lack of any handball at his Q.
Seeing my winning smile and great potential (and the fact I was at the back of the pack ready to puke my guts out (full disclosure, sometimes still there), but mostly cause he's a helluva dude) Mayhem immediately put the EH on me about run group, and was pretty much relentless about it till I showed up for donut run the following week.  Since then (insert #humblebrag) I've run a few thousand miles, done a few relay races, wore out a few pairs of running shoes, and had a bunch of PRs for a variety of things, all while keeping my ego in check…..
…what I did not foresee at the time was what the real benefit of these run groups had less to do with the 1st F (fitness) than the 2nd F (fellowship).
There are tremendously strong bonds that are built at our boot camps, and some great #mumblechatter, no question, but it is hard to carry on a conversation with Pothole (or Spano, or whoever your #beastmode guy is at your AO) yelling at you with a cinderblock over your head (even a pink feather light one #FreeChippy).
Running on the other hand, gives you a lot of time to chat and really get to know a guy.  In my 2+ years with F3 I've had countless conversations with a lot of y'all reading this.  Those discussions (whether folks have realized it or not) have helped me in so many ways that I am grateful for.  From things like marriage, fatherhood, and career challenges, to stuff like commiserating about whatever the latest bullshit we went through with the Iron Pax challenge (I still love you Bonnie Blair….call me!) and joking about juvenile stuff and laughing my ass off , I've sorted through a lot of things I would have had a much tougher time of on my own.
As most of you know, the biggest one recently for me has been the decision to change my career path.  For the first time in a long time I feel in the right place from a career standpoint, and there is no question to me that discussions I had with y'all, gave me the confidence to take the leap that I did this summer, so thank you for that!
To bottom line it, if you are reading this and you aren't running/rucking regularly…get out there and join up.  See announcements below, there are tons of options for you to accelerate your 1st and 2nd F.  Get er' done!
So to finish quickly and briefly….
Ok, now is the part where we give the TClaps!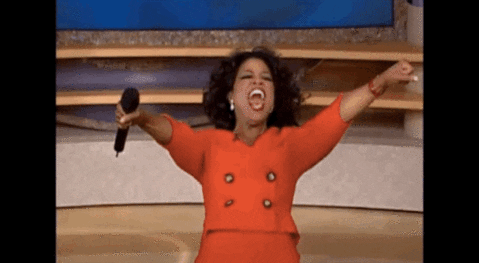 TClaps to the 24 pax (and 2 pups) who heeded the call and slayed the #fartsack this morning to take their #DRP and get better.
TClaps to Alter Boy for proposing the idea and the 11 pax who hung out afterwards and chatted for coffeteria!
TClaps to m'boy STH who has gone from "running is dumb" to "running is dumb, but I'm now on a P200 team and setting PRs every week".   He's a great guy y'all should get to know if you don't already.
TClaps to m'boy Buddy Love for running with me today and imparting some professorial wisdom.  He's also a great guy y'all should get to know if you don't already.
TClaps to m'boy FOB, who runs in is 2nd Marathon this weekend and the Marine Corps Marathon in DC  Some folks say he's a pretty ok dude.  🙂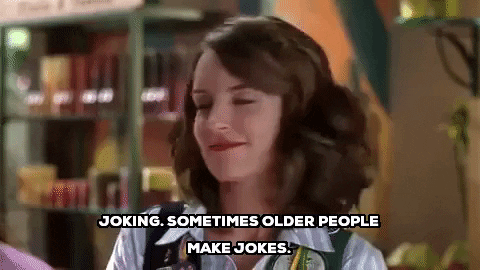 TClaps to the 2nd F, the glue, which YHC is learning with each passing week is critical in #accelerating in your 1st and 3rd F's.
ANNOUNCEMENTS
Go Leo Go is tomorrow and they need folks to help push the chairs.  See Lockbox if you want to get in on this, will be an amazing event and experience.
Next weekend Run Hard in Chapin is looking for running buddies, see Stagecoach for details.
Lot's more 2nd F coming your way, be sure to give our new official 2nd F twitter handle @F3Locktite a follow for all of the gluey goodness.
M'boy Joanna is doing his VQ at Depot this Saturday, 0630 boot camp, let's get out and support him.
We have a new 3rd F group at Depot – follow @F3Legacy for details, Tuesday AM at 5 before boot camp.  C'mon out men, two weeks in and it's making an impact.
Given the success of today's group run, we'll be doing more of these.  Keep your eye on the twitters for that, but in the meantime……Run groups – Options galore for the PAX!
Swagger – Monday at Little Caesar's on St. Andrews (0530 am), and Wednesday behind Starbucks on Harbison (0530 am), now officially on the twitters @f3swagger, give it a follow!
Twilight – Tues/Thurs behind Spring Hill High School (0430 am…no, that's not a typo), @f3twilight
Stagger – Mondays and Wednesdays at the CATE center, 0515 am start time
Donut Run – Friday at Lake Murray Blvd behind Dunkin Donuts (0515 am),
401k Run – After a brief respite due to SC Summer Weather, the 401k run is back and better than ever.  Current BOM is 7 PM on Sundays from Lowman Home in Bethel Lutheran parking lot.  Follow – @f3_401k_run for details as BOM can change
Preakness – Join the #Clydesdales on Wednesday's (and sometimes other days) at 0530 at DFHS track.
Saturdays – Just run at handball OR someone is always training for something somewhere on Saturday mornings, DM me or @F3LakeMurray and we'll hook you up!
PRAYER REQUESTS
For FOB as he takes on his 2nd marathon this weekend.
For the Go Leo Go event and all of our brothers helping out with that.
For each of us as we go through whatever struggles that we may be dealing with, when the #sifter is shaking us around, we pray that we'll have the trust and comfort necessary to share those burdens with our F3 brothers #ShieldLock.
Prayers for those pax who are on IR, lets get them healed up and back out into the gloom.
Unspoken
TL:DR
Get out to a run/ group!
Sharing the load>hauling it around yourself>a run group backblast
SYITG!