10 Pax defied Cantore and posted amid the threat of rain.  At the request of our F3LexSC Brother, Barcrawl, the pax lit up the gloom with bright color in memory of Faye Swetlik. 6 was a popular number today in honor of her 6 years on this earth.  Here is how the workout went.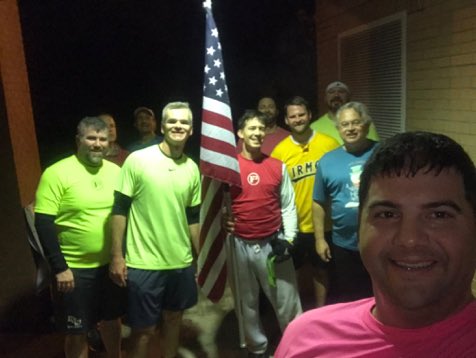 Conditions: 50s and Damp
Disclaimer/BOM/Prayer
Mozey to the Flag pole to start Strava and for moving COP through 6 cones:
SSH x 6 IC, then Mozey to the next Cone

LBAC front and Back, Moroccan Night Club, OHAC, and DirtyBirds all x 6 IC, then mozey to the next cone

Squats x 6 IC, then mozey to the next cone

Merkins x 6 IC, then Mozey to the next cone

TTT x 6 IC, then Mozey to the next cone

Motivators x 6 OMC, then mozey back to the flag pole cone
The 6 cones were in the shape of a heart as shown.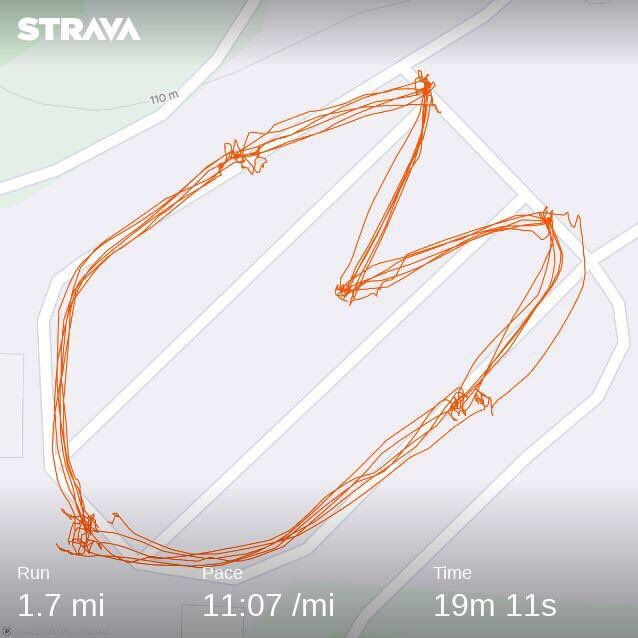 The Thang:
Cone 1: Flutter Kicks / American Hammer x 6 IC

Cone 2: Bonnie Blairs x 6 IC

Cone 3: IW x 6 IC

Cone 4: Merkins x 6 IC

Cone 5: Squat Jumps x 6 OYO / Squat-Squat-Jumps x 6 IC

Cone 6: Carolina Dry Docks x 6 IC
Repeat for a total of 4 Laps
Final Lap with 6-7 Minutes remaining
EMOM – Mozey to each cone for IW
COT
Announcements:
Cereal and Oatmeal Challenge for MissionLexington, bring Thursday, or Saturday

2/29 Convergence at Graveyard, 6:30 am

More info to come on the 2ndF dinner for March, maybe 3/17 for RB Baseball Game

P200 Coming up in March
Prayer Requests:
Swetlik Family, Springdale community, Teachers, Law Enforcement

DD

Molly Shealey
Devo:
"Set your mind on the things above, not on the things that are on earth."
Colossians 3:2
Just a good reminder throughout our days.  YHC is trying to stay focused on the important things and not be distracted by trivial things. Reminds YHC of the story of Peter Walking on Water toward Jesus until he was distracted by the waves and lost focus.  However, it is important to remember that he was the 1 of the 12 to GET OUT OF THE BOAT.  Anyway, stay focused today.