CHALLENGE NOTES AND INSTRUCTIONS ALL BELOW
8/18/20 Challenge Update
Another day in the #gloom and more records demolished. Today's 22 PAX at Depot was the largest non-convergence get together YHC can remember for many a moon (#MakeDepotGreatAgain).  We even have a few regulars out on IR or traveling today.  Most importantly, we had 20 for a Moose-led Legacy focused on the worldly things that trip us up sometimes as men.
On to the tracker!
Look at all that green!!!
With newcomers Soccer Mom, Pothole, JDee, Arrears, Blart, and Moose, Depot's #UTP ranks have swollen (much like our muscles) to 10 PAX!
They join current challenge leaders Joanna, Stagecoach, and Soft Toss.  YHC is also in the mix, but numbers are unofficial until Blart's post-challenge audit is completed.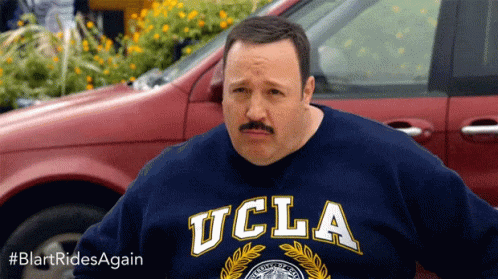 Another 6 PAX have completed the First Tier challenge and are within striking distance of #UTP Level
Lunchlady and Bellhop – 3 left
Coach K – 4 left, plus Q sign up
Laettner – 5 left
Whitney – 6 left
Darla – 7 left, but could be at 5 with IPC and Q sheet sign up
Lumbergh and Box Wine are in double digits and well on their way.  Lumbee needs just an Another AO post to finish the first tier and BW needs a 3rd F appearance to do the same.
If you are in single digits…..

….the first tier challenge is well within your grasp and the #UTP challenge just might be doable IF you buckle down.  Recall Stagecoach and Joanna did it in ~14 days from zero points, but they busted their asses to do so.  No time left to sandbag. You gotta want it if you are going to earn it. I believe in you.
Points on the table (not comprehensive):
Sign up to Q – 1 point
Sign up for Iron PAX – 1 point
Sign up and track posts in coach me – 1 point
MWF – Run/Ruck Groups
Tue/Thur/Sat – Run/Ruck Groups
3rd F groups
Ocho
This Saturday is a #TripleDown at Depot

0530 Run/Ruck
0630 Joanna Q BC
0730 Ballentine Civic Association Adopt a Highway

This is a 2.0 friendly event if you want to invite your kids to help out

Rumors are swirling of another Thirsty Thursday before month end as well
Keep going men, still 14 days left in the month!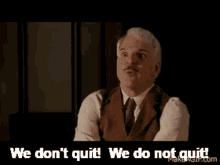 #RackEmUp
8/15/20 Challenge Update
A lot can happen in just 24 hours, especially when Depot serves up the unicorn of F3….the #TripleDown.  Lots of movement in our challenge as you'll see below:
#UTP PAX
First Tier PAX

Soft Toss, FG, Arrears (NEW!!!) Moose (NEW!!!), Lunchlady, Whitney (NEW!!!), and Darla
Welcome to the exclusive club Arrears, Moose, and Whitney! Your smoking jackets are being shipped Amazon prime.

On the Bubble for First Tier PAX

JDee, Blart, Soccer Mom, Pothole, Bellhop, Coach K, and Box Wine

only

need attend a 3rd F group to complete this challenge
Lumbergh needs Another AO post and Laettner needs a Run/Ruck group post
Good news is, there is still plenty of time and a lot of potential posts out there to reach #UTP status in August, even if you are starting today.  For example:
Monday – Ruck/Run group at CATE – 3 more left
Tuesday – Boot Camp – 2 more left
Tuesday – Legacy – 2 more left
Wednesday – Ruck/Run group at CATE – 2 more left
Thursday – Boot Camp – 2 more left
Friday – Ruck/Run group at CATE – 2 more left
Saturday – Boot Camp and Pre-BC Run/Ruck – 2 more left
Sunday – Ocho – 2 more left
But wait, there's more….

Track your posts on coach me – 1 point (one time)
Sign up for Iron Pax – 1 point (one time)
Sign up to Q Sept-Oct – 1 point (one time)
NEW!!! – Saturday 8/22/20 Adopt-a-highway event in Ballentine – 1 point, that day may shape up to be a #TripleDown
So at least 17 points left on the table for the month and more if you are getting your first time bonuses.
Let's run through a scenario to see how someone who hasn't even started yet could get to #UTP status by month end, shall we?
Let's say Laettner has a good buddy he met on the Duke Basketball fan chat boards who moves into town.  He recruits him and we have a new FNG…..we'll call him "Grimace".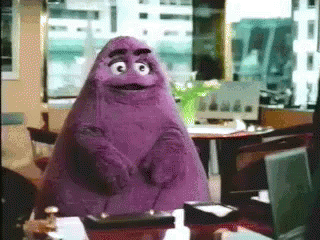 From the photos (full body shots) Laettner has sent him over the years, Grimace can easily see the physical benefits of F3, so it was an easy EH and he's eager to start.
Here's an example of Grimace racking up the points the challenge:
Laettner invites him out for a Monday run/ruck group (his first ever) – 2 points

Run/Ruck group box checked

Tuesday Depot boot camp – 1 point (

3 total

)
He sticks around for Legacy (his first ever) – 2 points (

5 total

)
He hears about the August challenge and tracks his posts in coach me – earning the one time 1 point bonus (

6 total

)

He will do this diligently and accurately for the balance of the challenge.  He will also comment regularly on how the rules for the challenge were so easy to understand and logical.  This will make FG happy.

He leaves his shoes out in the rain Tuesday night, so rests on Wednesday and ices his balls
He oversleeps on Thursday (clearly #ManOfDepot material), so he goes to GOAT with their later start time and gets his first "Another AO" post – 2 points (

7 total

)

Another AO box is checked (all First Tier boxes checked)

Friday Pothole convinces him to come out to Clash for Futbol – 1 point (

8 total

)

Even though Clash is Another AO, he's already got the bonus point from his GOAT post, so it's just worth 1

Saturday is a big day as another #TripleDown is in order.  Grimace likes the sound of this so he does the 0530 ruck (1 point), 0630 BC (another point), and sticks around and does the 8/22/20 Adopt A Highway event (another point)

(

11 points total

!, First Tier Challenge Complete!!!!)

Sunday Grimace rests again, but is so excited about his week he signs up to Q in October and signs up for the September Iron PAX earning 2 additional points (

13 total

)
Grimace continues to plug away the last week of the challenge doing the following

Monday Ruck (1 point)
Tuesday Half-Pipe BC and Legacy (2 points)
Wednesday Ruck (1 point)
Thursday BC (1 point)
Friday Ruck (1 point)
Saturday BC (1 point)
Sunday rest
Monday (8/31/20) Ruck (1 point)
Total Points 21, #UTP status achieved in only 2 weeks!

Later in September, Grimace attends the #UTP party at Stagecoach's house, makes a sizable campaign contribution, meets the love of his life, and they live happily ever after.
You've come this far, time to buckle down and make the rest of August your byotch.
If a dipshit like Grimace can get it done, so can you!  #RackEmUp
8/14/20 Challenge Update
We are not quite 2 weeks into the August 2020 challenge and many of the #MenOfDepot are embracing it and racking up impressive numbers! #RackEmUp
At Thirsty Thursday last night, we celebrated our first winners of our #UTP challenge, Stagecoach and Joanna.  Thursday was a busy day for both PAX, as Stagecoach doubled down and Joanna tripled down to hit the 21 point #UTP mark.
Luckily we captured their epic celebration on film below.
Unfortunately, as with most things when lawyers get involved, this peace would be short lived….
While by the end of the night, both men sat firmly atop the #UTP cat bird seat, Stagecoach (under the counsel of his wily white collared attorneys and real estate executives at Table 1 (see also Van 1/Van 2 2019)) proclaimed victory in the challenge by invoking the obscure 13th century English (and 21st century SC House of Representatives) Prima Nocta rule (see Braveheart, 1995).  Under Prima Nocta, Stagecoach arrived at Craft and Draft and consumed his first drink before Joanna entered the bar, thus assuring his claim to first place.
Joanna has filed an appeal with the International Olympic Committee (the governing body of any challenge where Olympic class athletes compete – you can blame Tentpole for their involvement in the Depot Challenge) countering that Stagecoach's first place claim was baseless as his cosmopolitan was in the improper glass and the lime juice was not freshly squeezed.  Joanna also cast serious doubt on Stagecoach's legal counsels' professionalism, citing that one of the so called "experts" can't even figure out how to use the coach.me app and spends an inordinate amount of time "icing his balls".
While that debate goes on, here are your standings as of 8/14/20:
Our Challenge tracker shows that as of Friday AM, Joanna now holds a narrow lead after Stagecoach slept in, apparently exhausted after invoking the 2nd benefit of Prima Nocta (again, see Braveheart, 1995).
Soft….Toss and YHC have crushed the first tier challenge and are on track to finish the #UTP challenge portion in the next few days.
Lunchlady and Darla are so far the only other PAX that have completed the first tier of the challenge, ticking all the required boxes and getting 11 or more points.
On the bubble to complete the first tier are:
Blart, Soccer Mom, JDee, Pothole, Box Wine, and Coach K who need one 3rd F post;
Arrears who needs a post at Depot (and to DL the coach me app);
Moose and Laettner who need a run/ruck group post; and
Lumbergh who needs a post at another AO
Many other PAX are not far behind and given that we've had PAX earn 21 points in 14 days, if you haven't joined yet it is still possible to reach #UTP status by month end.  Keep it up!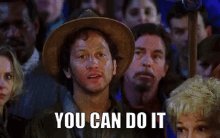 Remember men, signing up to Q Sept-Dec nets you 1 point and signing up for Iron PAX (which you'll be doing anyway in September, so might as well get credit for it) nets you another point and puts you that much closer to finishing the challenges.
Also consider jump starting your point totals tomorrow Saturday at Depot, as the rare "triple-down" opportunity of  0530 run group, 0630 Hostel boot camp, and 0730 Ocho handball is going down.
Stay tuned for more updates and more celebrations as the #MenOfDepot continue to #RackEmUp
RULES OF CHALLENGE BELOW
TL:DR (at the beginning this time for Pothole)
Great progress on August 2020 challenge, keep it up!!!
With PAX completing this, the #UTP (Upper Tier PAX) level in the challenge has been unlocked!!!
#UTP level is 21 points (details below, read about bonus points) and lands you even more bragging rights and another gift
#KGP so you can #RackEmUp
About a week in and many PAX are well on their way to completing the August 2020 challenge!  In fact, we've already seen some PAX get their 11 posts AND tick off the 4 required challenge boxes!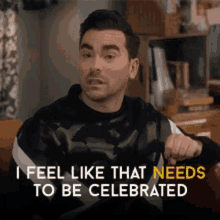 Impressive, most impressive, well done men!  #RackEmUp
Lesser PAX would hang up their jocks and turn off their alarms, but not a #ManOfDepot.  Unless you are recovering from a medical procedure where any sack-related activities are discouraged, it's time to sack up and keep on keeping on for the #UTP Level of the challenge just got unlocked!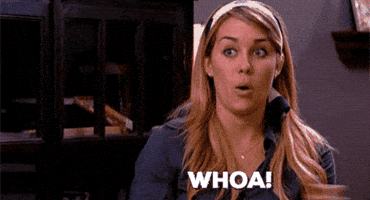 Wait, wait, wait….what the hell is a #UTP?
#UTP stands for (Upper Tier PAX) a term coined by resident Depot acronym expert Soft….Toss (also famous for #KGP, which stands for….ummm something different).
I wanna be a #UTP, how do I become one?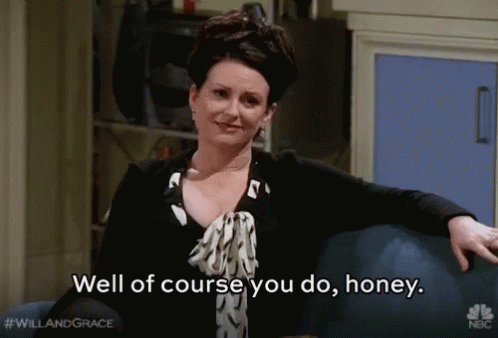 Everyone wants to be a #UTP, and who can blame them?
As with the first part of the challenge, it's simple, but not easy.  In fact reaching #UTP level will be quite a bit more difficult.
Here's how it works:
To reach #UTP level you must:

Have completed the requirements of the first part of the August 2020 challenge (i.e. at least 11 points and done all 4 categories of posts)
Score at least 21 points

total

in the month (yes, your first 11 count towards this total)
Sign up for the September Iron PAX challenge (see preblast below)
Sign up to Q at least once during September-December 2020 (see link to Q sheet below)
All this sounds hard, I'm not sure I can handle it.
First of all…..
…..secondly, if it was easy, it wouldn't be worthwhile. So suck it up buttercup.
Besides, most PAX are well on their way to getting there and with all the F3 options we have in F3 Lake Murray, there is something going on every day (and sometimes twice a day) you can score from.
Also with the unlocking of the #UTP level there are bonus points out there for all challenge participants:
Sign up to Q from September-December – 1 point

You only get 1 point no matter how many times you are signed up

Sign up for the Iron PAX – 1 point
Participate in a F3 2nd F event – 1 point

8/13/20 Thirsty Thursday is around the corner

Track your posts on the coach.me app (if you haven't done it yet) – 1 point
What's in it for me to keep going?
Great question, in addition to the bragging rights, glory, and other rewards from the first part of the challenge, an additional gift will be coming your way if you manage to complete the #UTP challenge.  Like the first gift, it will be revealed at the end, but this gift will #LeaveNoDoubt to the other #MenOfDepot that you are indeed a #UTP.
So get out there, and keep kicking some ass men! #RackEmUp
Ok, but could you remind me about the original challenge?
Sure thing, below is the original pre-blast in it's entirety.
#MenofDepot,
We've had a great deal of momentum at Depot the last few weeks with some folks coming off IR, some newer PAX embracing F3, and some seasoned #UTP back in the game and kicking ass.
As we all know, momentum is a fickle mistress (JDee, 2020), so we can't let our guards down.  We must continue to push forward and challenge ourselves and each other.
To that end, we (you, me, any #ManOfDepot reading this) have some work to do in August for all 3 F's.
Enter the August 2020 Challenge:
It will not be easy, but the rules are simple.  To complete the challenge, you must earn a minimum of 11 points in the month of August.  11 points starting tomorrow through 8/31/20 and you will complete it.  That's it.
So how do I earn points?
Required Categories (you must attend at least one of each of the required groups)
Attend Depot Boot Camp (1 point for each BC attended)
Attend another AO's Boot Camp (2 points for first BC, 1 point thereafter)

Note we have 2 ready-made options this month – 8/8 Strut Convergence and 8/25 Roost Half-Pipe Convergence

Attend a Run/Ruck group (2 points for the first one, 1 point thereafter)

There is a standing run/ruck group on Wednesdays at the CATE center meeting at 0530/0600, others will pop as well throughout the month, typically on MWFs

Attend a 3rd F Group (i.e. Legacy, Billy, or Rockpile) (2 for the first post, 1 point thereafter)

Legacy – 0615 on Tuesday's
Billy – 0530 on Thursday's at GOAT
Rockpile – 0500 on Thursday's at Strut
Optional Categories (not mandatory, but other ways to score points)
Q a workout with backblast – 2 points (no backblast, no points)

Backblast can be posted on F3 Midlands (preferred), and/or on Twitter and/or on the Depot chat (just do it). Backblasts must have a minimum of 3 things – when it was, who was there, what you did.  That's it, does not need to be a magnum opus (but if you are so inclined to express your creativity, do it!).

Bring an FNG to a Depot BC – 2 points
Participate and represent F3 in a community event – 2 points
Log your first post into the Coach.Me App (see below) – 1 point
To summarize – all you need are 11 points to complete the challenge, just 11.  You can get more and are encouraged to earn as many as you can, but you only need 11.  As above, you must have at least one post in each of the 4 required categories to complete the challenge.
How do I sign up and track my progress?
Download the Coach.Me App
In the app there's a little plus sign (+) in the upper right, click this, search out and join "F3DepotAug2020"
Each day you earn points log it in and make a note indicating what it was you did (i.e. "Depot BC" or "Legacy").
Rinse, repeat, prosper
Why 11 points instead of 10, that's kinda dumb?
Anyone can turn it up to 10…
…we are the #MenOfDepot, we turn it up to 11.
What's in it for me?
I think we would all agree F3 is life changing, but only if you are involved.  The purpose of this challenge is to get you more involved in F3 and more involved at Depot. This helps you #accelerate, and for those who have been doing this a while can attest, it helps our whole group #Accelerate.  #LeaveNoManWhereYouFoundHim
In terms of tangible things, in addition to whatever bragging rights you'll get from completing this challenge and earning as many points as you can, every Depot PAX who completes it will get a gift (to be revealed at the end) recognizing this accomplishment.
What are your questions?
Reach out to YHC at @F3_Fools_Gold with questions.
TL:DR