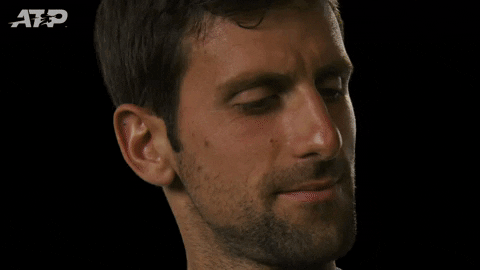 Behold, how good and how pleasant it is for brothers to dwell together in unity. – Psalms 133:1
13 pax took the DRP today and posted in the gloomy confines of St. David's Lutheran Church which F3Detention temporarily calls home. Notice was taken of the curve ball NoHelp threw at the pax on Tuesday, as he led an upper body beatdown. It became YHC's duty to balance things out a little. Thursday became Leg Day. The pax "welcomed" the change. But with one condition –  just as long as the overhead press never makes an appearance during the next 45min. Sounds like NoHelp left a mark. He always does. YHC would make every effort to honor the plea (sorta). Moreover, work would be done.
Conditions: Humid and 73 deg (thick and balmy)
The Thang:
OMW, Time Called, No FNGs, Disclaimer
Prayer (knee taken)
Pax stood and faced the Shovel Flag for Pledge of Allegiance
Mosey around the church stopping to grab blocks on way – return to start
COP (all exercises IC)
SSH x 20
Squats x 10
Windmill x 10
Squats x 10
TTT x 10
Squats x 10
Iron Crosses w/ block x 10
Squats x 10
Thrusters x 10
Squats x 10
LBACs Sobriety Style (rt leg up – forward x 10/left leg up – reverse x 10)
Squats x 10
Burpees OYO x 10
Block Party (IC)
Curls 4 Girls x 10
Iron Crosses x 10
Chest Press x 20
Iron Crosses x 10
Block Squats x 10
Iron Crosses x 10
Split pax into 1s & 2s
Bag o' Balls Relay
2 bags located on opposite end of parking lot
1 pax from each team will mosey to bag, grab a fuzzy yellow ball and return while other pax perform exercise chosen by YHC (Thrusters, LBCs, Plank, Block Squats, C4Gs, etc.)
Upon return, entire team will perform exercise written on ball (x10) before next pax takes off
1st team to complete all exercises wins

 Burpees
Squat Jumps
Merkins
Mtn Climbers
Iron Crosses
BBSUs
Monkey Humpers

Losers – 10 Burpees
Winners 10 Iron Crosses
Indian run around parking lot x 2
Line up at end of parking lot with blocks
Blockwork
C4Gs x 10
Cusack carry 10 yds and plank
Merkins x 10
Cusack carry 10 yds and plank
Block Squats x 10
Cusack carry 10 yds and plank
Merkins x 10
Bent Over Rows x 10
Leave blocks and mosey to other end to grab tennis balls and return
Plank
One Leg Merkins x 10 with rt leg up (flapjack)
Cusack carry 10 yds and plank
OH Press (there it is…) x 10
Cusack carry 10 yds and plank
Plank – rt arm up/lt arm up
Return blocks and AYG back to Shovel Flag
TIME called
Announcements
The Ark (specialty workout led by AlterBoy) at Jumanji on Saturday – 0630 start Howard Park in West Cola
 Iron Pax Challenge is upcoming – get with Blue Rhino if interested
BRR upcoming
Prayers
Tinkle's mom – fighting Covid
Whataburger upcoming surgery on Friday – will be on IR for 3 weeks
Closing prayer led by YHC
Moleskin
Playlist today featured Sturgill, Smashing Pumpkins, U2 and B Boys
Deebo loves Sturgill Simpson, Postal dug The Remix,  PopTort only likes Beastie Boys circa 1980s
T-claps to Postal for, well, posting. Dude may have a possible hairline fracture on his shin but fought through the beatdown like a champ. Heal up, brother!
Honored to lead this fine group of men. A tough beatdown was crushed by all.
Warning: Legs may feel like Jello today. Hope you got your money's worth.
Devo
Excerpts on Courage from Manvotionals: Timeless Wisdom & Advise On Living The 7 Manly Virtues
YHC spoke briefly about there being much fear in the world we live today. It may be warranted or not. Life is for the living and our duty as men is to live courageously with stout hearts and be an example for our family and others to follow.
The courage we desire and prize is not the courage to die decently, but to live manfully. – Thomas Carlyle
Live as brave men and face adversity with stout hearts. – Horace
As to fighting, keep out of it if you can, by all means. When the time comes, if it ever should, that you have to say "Yes" or "No" to a challenge to fight, say "No" if you can – only take care you make it clear to yourselves why you say "No." It's a proof of the highest courage, if done from true Christian motives. It's quite right and justifiable, if done from a simple aversion to physical pain and danger. But don't say "No" because you fear a licking, and say or think it's because you fear God, for that's neither Christian nor honest. And if you do fight, fight it out; and don't give in while you can stand and see. – on Fighting by Thomas Hughes