The Weather:
Solid 63 degrees (enough for all hibernating PAX to join, but didnt… looking at you Coppertone).  Winds at 6mph from a SSW direction.  Ground was wet from overnight rain, 0.04 inches for those keeping score at home, humidity mild at 87%.  Think all bases are covered in terms of weather….. but hey I could be wrong on 2/3's of this and still be right more often than most meteorologists.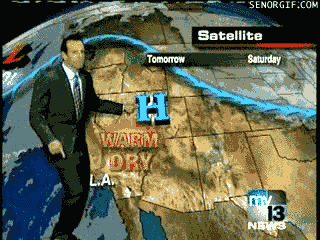 0528 – YHC starts the playlist, figured Devito is a man of the people, and well, music to cheer up the gloom. Amazon classic rock workout playlist was the selection of the day, overall, I'd give the list a 7.3/10 – some songs just don't exude adrenaline
0529 – One Minute warning given, as STH apparently gets dressed behind his car, seriously, he was back there for 2-3 minutes….
0530 – SSH is announced as the exercise to begin the warm up, and then a disclaimer was given, cause liability…. and then exercise – 10 count
0531 – STH joins us.  Everyone grab a block and back to the parking lot
The Thang:
Squat Thrusters x 15
Cusack block to other side of the parking lot
Squats with Block x 15
Lunge walk back across parking lot with block
Repeat 3 times and feel the burn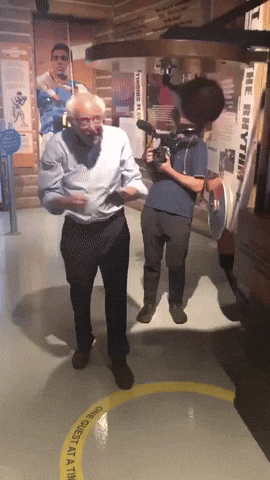 Curls x 30
Run backwards across the parking lot
10 Bobby Hurleys
Run back to block
Repeat 3x
This is where the importance of backblasts come to life.  Through a tragedy and loss at Naperville, YHC found out about an exercise in the BB paying tribute to Noonan after he passed last week.  In that BB, a childhood hero, Bobby Hurley was revealed.  No one, I mean no one, well maybe Steve Wojciechowski, but other than those two, inspired those who lacked the traits needed in their respective gene pools to compete at the higher levels of sports.  Kind of like F3, you might not be the strongest, the fastest, or best looking (we can't all be the real Danny Devito), but if you give it you all, effort through the roof, all the heart, you can play beyond your given physical traits.  Give me heart and effort all day over lazy yet superior talent.  Can we all slap the floor for Noonan, apparently he was a fan of the Bobby Hurley as well.
https://f3naperville.com/backblasts/a-tribute-to-noonan/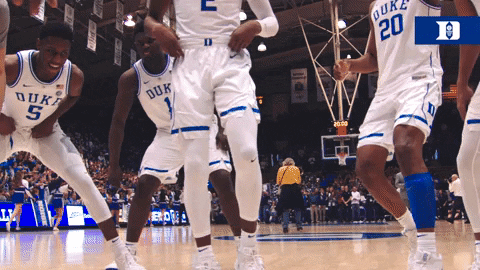 Now that we are in the basketball spirit –
Shoulder Press x 20
V-Ups Crunches x 15
Man Makers x 10 (or woman makers for those not yet identified and/or may want to transition down the road, we don't discriminate here Soft Toss).  Actually, I see on the exicon that Depot's version of man makers are actually body builders according to the powers that be, so as I was Soft Toss, but our anti-discrimination policy is active.
Run Suicide across the parking lot
Repeat 3x
Merkins x 20
Iron Cross x 15
Burpees x 10
Suicide
Following are max reps for 1 minute per exercise:
Chest Press
Big Boy Sit Ups
Triceps Extensions
Flutter Kicks
Rows
Mountain Climbers
Announcements:
Run Groups are somewhere this month, Ballentine Elementary is the flavor of the month for Feb for Wednesdays, M and F are still at Cate Center
Cottonmouth on 2/29/2020 – Leap Day, don't miss this once every 4 year event!
Actual video of YHC preparing this BB.
#BackblastLivesMatter