Conditions
Slightly moist and upper 70's to lower 80's.  Just how I like my women…..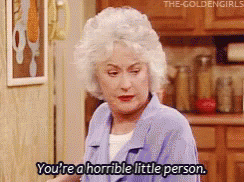 Zero Minute Warning*, Circle Up, Disclaimer, Warm Up
*YHC skirted in precisely at the pre-defined start time (aka 10 mins before STH standard arrival time)
After a little hand-jive action and welcoming FNG Chris (more below), it was time for a quick disclaimer and a warm up…
SSH x 15 IC
Mosey to the bottom of the hill near lower speed bump.
TTT x 15 IC
Mosey to the 2nd park entrance.
IW x 16 IC
Mosey to the top of the hill.
OAC x 15 IC
Mosey through the parking lot and do 5 burpees OYO.
Welcome the arrival of STH and thank him for gracing us with his presence…..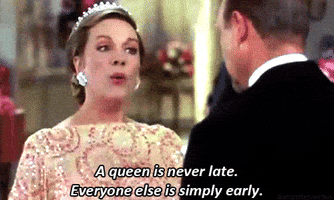 The Thang
Part 1 of today's agenda was a bit of  "you vs you" action (which I now understand is entirely different from "man on man" action…..trust me on this, no need to google it).
Our first item was a Merkin/Big Boy ladder, which went down like this…..
Run to the bottom of the hill past the 2nd speed bump…15 merkins
Run to the top of the hill…..1 Big Boy
Next round 14 Merkins and 2 Big Boys with running in between.
Rinse and repeat until you do 1 Merkin at the bottom and 15 Big Boys back at the top.
Tclaps to Phonebooth for leading the charge here while the rest of us looked a little like this by the end of it….
As a side note, the PAX ran about 1.25 miles of grade during this early AM speed bump action.
YHC originally planned 3 parts to today's fun, but after Part 1 ran a bit longer than YHC expected, we bagged Part 2 and headed straight to Part 3.
I have misplaced my weinke since then, but Part 2 may have involved hookers, cake, and cinderblocks.
We'll have to save Part 2 for next time.
The PAX moseyed to the playground for Part 3.
This part of The Thang was an "Us vs Them" challenge (also different than "men on men" action, see previous disclaimer, no need to google this either).
After explaining YHC's love for 90's metal bands like Metallica….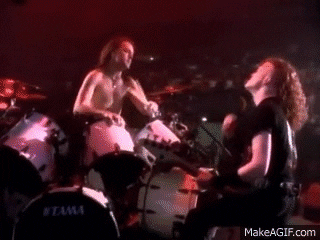 #MetalUpYourAss
and Megadeth….
#ummm….ALittleMoreMetalUpYourAss
…the PAX were certainly expecting a high-amperage, ass-kicking, adrenaline-pumping metal fest to close out our boot camp and energize us for Handball.
What the PAX want, they get.   #CampaignPromises  #You'reWelcome
Today's little diddy was brought to you by The Beach Boys and The Mamas and the Papas.  Ok, so we didn't play their music as I don't think it has been converted to mp3 format (#whybother), but without some of their collective chromosomes, we wouldn't have been graced with 90's hard-core thrash/death metal trio Wilson Phillips (clip below from 1990 Grammys).
Continuing the tradition of Mylie Cyrus, Kim Jong Un, and John Quincy Adams, these lovely ladies are just tryin' to find their own way on the Big Blue Ball outside the shadow of their more famous, talented, and better parents.  A great way to make a name for yourself when you have famous parents is of course to name your band after your famous parents.  #coattails
More in the Moleskin on these vixens, onto Part 3!
The principle was simple….Hold On in a chin up position until failure.  Then, get on your six, lay flat, with your legs extended 6″ off the ground.  Hold On until failure then rinse and repeat.  Physically not too tough, right?  The real challenge was psychological, since you Held On for the duration of Wilson Phillips seminal 90's pop classic Hold On (plus an advertisement and a restart of the song as YHC is too cheap to pay for Spotify).
If this isn't already stuck in your head, just click below and prepare to have your brain cells infiltrated….
#you'rewelcome
We were into bonus time by the time the song was over, so the PAX then circled up and concluded The Thang for it was time to name an FNG (see announcements below #cliffhanger)!!!
Major T-claps to the 8 PAX who posted on Labor Day weekend to sharpen a little iron (video below)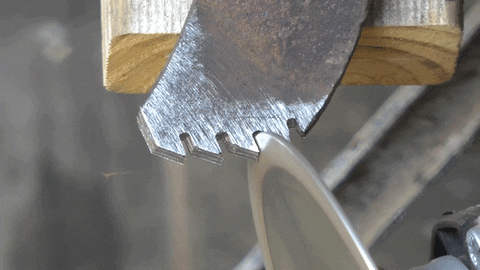 …..sorry wrong tape, that was Stewardess preparing for Handball (come on back man, we miss you).
Actual footage (and potential OSHA violation) below….
The Real Thang…Handball
Despite it being a holiday weekend, our numbers swelled to 13 for Handball with most folks sticking around for the double-down opportunity.
Teams were picked using the tried and true "pick a checker from a bag method".  As the sides were divided, it looked on paper (and according to Pothole's grumbling) like one team was going to be the more dominant and "mo' better".  This team had some of the usual MVPs and as Brother Si would put it "Specimens" (Hokie, Moose, FN3) AND the extra player in the 7 on 6 match up.
It started out that way, with the Orange team jumping out to a 4-2 lead over the Blues and holding that lead for most of the game.
The Blue team was not going to go down with a fight.  Sure, the Orange team was better looking, had more friends, was more talented, less hated, smelled better, with more chiseled abs, donated blood more regularly, helped more old ladies cross the street……but the Blue team, despite the fact they mostly had escaped from prisons, heard Yanni instead of Laurel, didn't deserve to be on the same field, and were inferior in every way, simply had nothing to lose.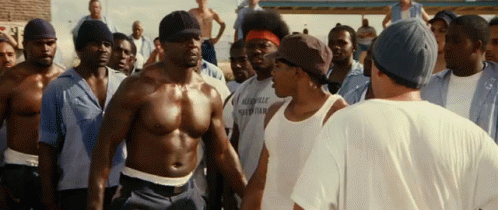 As the game wore on in the blood, and the sweat, and the beer a crowd began to gather round from all throughout Lake Murray Country.  Their chants were quiet in the beginning, but soon swelled to a symphony chanting Ru….Dee, Ru….Dee…
or maybe it was……"J….Dee, J….Dee, J…Dee"
Whatever it was, it lit a fire in the hearts of the Blues and they came back to stun the Orange team and send them back to their Benz', BMW's and Maseratis defeated.  When the final bell tolled, the Blues were up by 3 goals.
I would like to tell you the Blues did not gloat, or rub it in, or chant "you suck" to the Oranges, but I cannot….after all even though they were underdogs, they are still a difficult, miserable bunch of humans to be around.  #McAssholes #sorelosers
Ok, back to reality….as always, there were many highlights with Handball.  Most you can catch on ESPN Classic next year, but a few of note:
The JDee, to Bellhop, to STH (and back and forth) broken play connections with diving catches, spin moves, and a grunt or two that resulted in scores
Pothole's Air Jordan (or Kobe if under 40, or Lebron if under 30) like outside the box jumping goals
FN3's wind up rocket launcher goals (#continuedfanfavorite)
Moose to Jazz Hands give, go, and goal
Bellhop, Hokie, and Blue Crab in goal were particularly solid
YHC allowing three goals, #teamblueMVP
Moleskin
I tend to ramble on here a bit, but I'll keep it short this time.  As catchy and successful as Wilson Phillips song Hold On was in circa 1990, it's easy to look back and hate on the blonde bowl cut, Carnie Wilson in general, and the lack of any flannel at all in video of this vintage…..
That said, the lyrics themselves contain as much truth now almost 30 years later #damnI'mgettingold
"You could sustain
Or are you comfortable with the pain?
You've got no one to blame for your unhappiness
You got yourself into your own mess"
The above in a nutshell is about accountability and the power of choice.  Life is so much more about our choices than our circumstances and how we deal with said circumstances.  Do we blame someone else or take responsibility?  Do we endure, persist, grind, refuse, and rise above it all or keep straining at invisible chains?
We are men and we've all made and will continue to make some bad choices at times (#bowlcut).
My hope is we all Hold On and when we are about to let go we cut ourselves some slack and we accept the same help from our brothers we'd gladly give to them if asked.  We are our own worst critics (excluding during Handball, when everyone is a critic).
Announcements
Welcome our newest FNG Chris Goldsmith aka "Macchio"!
Name Chain – Has black belt in karate > Got crushed in a fight by a 300 lb dude > Butterbean was already taken > Macchio (in honor of the ONLY Karate Kid – Ralph Macchio)   Give him a follow @pantherfan317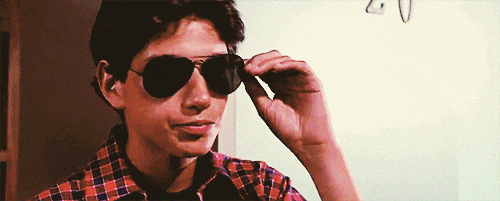 Tclaps for HIM Blue Crab for bringing Macchio today and to Macchio himself for doing a double-down on his first post (watch out LapDog  @F3LMInfinity).
College football starts this weekend, Game Day!!
It's an exciting time of year with many couches to burn and lots of wings to eat.  Don't forget about saving some energy for your brothers in the Gloom!  They need you there.
Reminder – the Ocho on Sunday's at 8 PM, @F3depot
Reminder – coffeeteria following Handball on Saturdays.  Chick-Fil-A is the usual spot for this. #EatMoChikin
Prayer Requests
Phonebooth's M's cousin who continues battling cancer.
Our Strut brother's Aim High and Fiji who's wives have been dealing with their own health issues.
The many other folks we know directly and indirectly who are struggling with health issues.
FN3 and Milkman who both got banged up during today's Handball game….speedy recovery men!
Our brother Milkbone who is slated to summit Mt. Rainier on Labor Day.
Unspoken
TL:DR
Some day somebody's gonna make you want to turn around and say goodbye….
BUT, you can choose to screw those #McAssholes AND
If you hold on for one more day
Things'll go your way…..
PS I love you Carnie, come back.